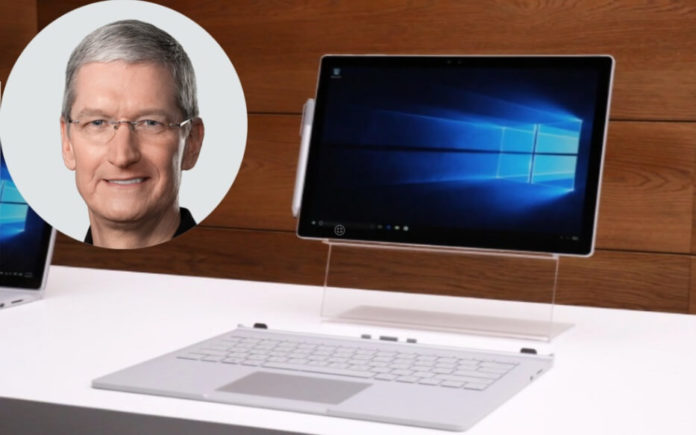 A new report from Wired claims that Apple's CEO Tim Cook uses Windows machine to read his email. Wired explains that Tim Cook's emails are handled from a Windows system, although if he does, there's nothing wrong about it, just because he's Apple's CEO doesn't mean he can't or won't use Windows or anything else.
Wired's Brian Merchant discusses email tracking in his article where he explained that he used Streak to discover more details about the email he sent to Tim Cook. "Maybe it was a fluke. But after a few weeks, I sent another follow up, and the email was read again. On a Windows machine," he wrote.
Tim Cook couldn't read all of his emails by himself, he has hired a team that might be using a Windows machine to read the emails. It's worth noting that Cook likes to respond to fan emails or emails thanking him. It's unlikely that Cook uses Windows, but if he does, there's nothing wrong about it, as Windows is apparently better than macOS.
Bill Gates recently announced during a Fox TV interview, that he is using an Android phone with lots of Microsoft apps. Bill Gates was actually invited on a Fox TV show and during the interesting interview, Gates admitted that he uses an Android phone.
Bill Gates is not going to use iPhone apparently because Microsoft is heavily invested in the Android ecosystem. When the interviewer asked Gates about using an iPhone over any other mobile platform, he quickly dismissed the idea of owning an iPhone.