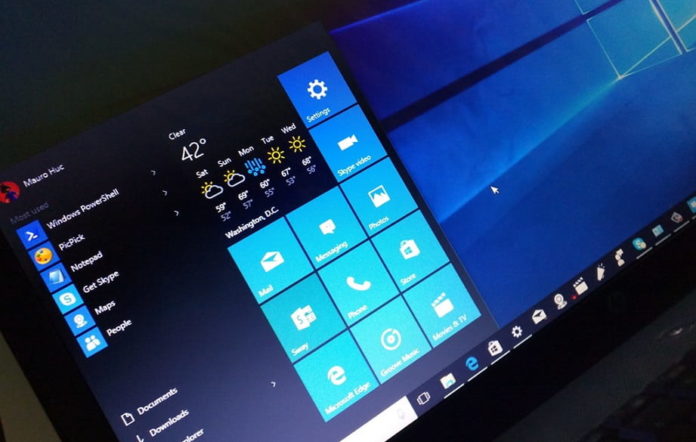 Microsoft yesterday unveiled the first Always Connected PCs from its partners; Asus and HP. The devices are always connected to the internet and as they are powered by Qualcomm Snapdragon 835 processor, the Snapdragon X16 LTE modem offers gigabit speeds. It's very first laptop that runs Windows 10 on ARM and promises insane battery life.
Now as spotted by Walking Cat, in slides of WinHEC event presentations in China, Microsoft has detailed the Windows 10's upcoming feature that would enable eSIM technology. The eSIM feature will be available on Always Connected PCs, and it will be released with the next Windows 10 release, codenamed Redstone 4.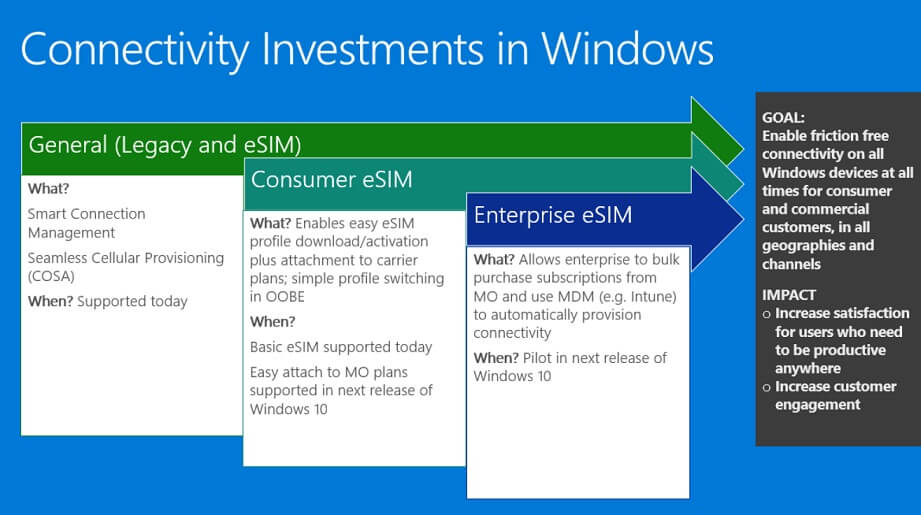 The slide has confirmed that eSIM feature will be available for both consumers and enterprises. Microsoft explains that the users will be able to "easily attach their device to a mobile operator's plan in Windows" with the next Windows 10 release. The eSIM will be activated with Mobile Plans app, however, the devices "should be manufactured with an embedded UICC (eUICC) to take full advantage of this activation" system.
Existing eSIM-enabled devices will gain this capability upon in-market upgrade to the next release of Windows 10 – Microsoft.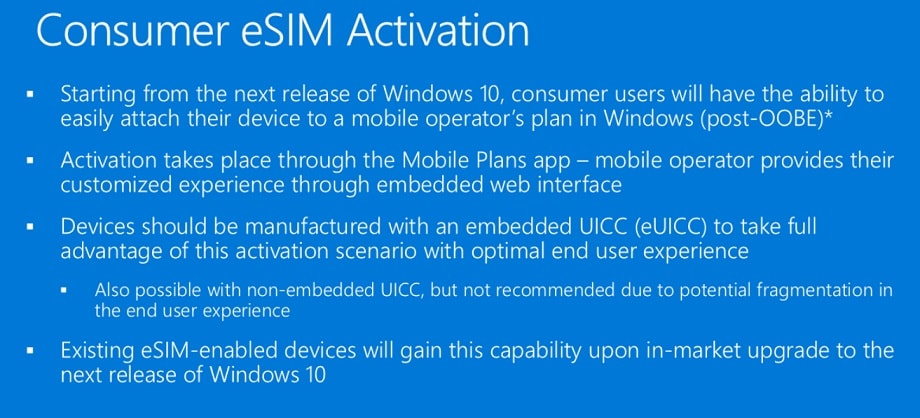 "eSIM lets you connect to the Internet over a cellular data connection. With an eSIM, you don't need to get a SIM card from your mobile operator, and you can quickly switch between mobile operators and data plans," Microsoft explains.