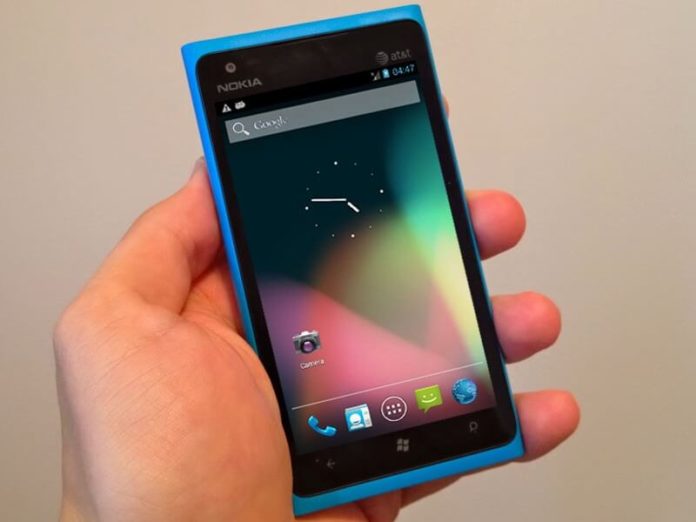 Microsoft on every single occasion claims that Windows 10 is built with customer feedback. Since Microsoft launched the Windows Insider program in 2014, the company has changed the way it tests Windows operating system and how it collects feedback.
Last year, Microsoft launched the Feedback Hub for all Windows 10 users, including the non-Insiders. This allows Microsoft to collect even more feedback but the Redmond giant is hardly paying attention to the users' feedback.
Recently, a Windows Phone user posted a feedback on the Feedback Hub, requesting Microsoft to bring back the Project Astoria, as it would allow the users to run Android apps on Windows 10 Mobile operating system. Without even reading the user's feedback, a Microsoft engineer today responded to the feedback.
"Reopen Project Astoria, please. Make Android apps available on Windows 10 Mobile. It would be a perfect gift for community and for people who still wants to stay on Windows 10 Mobile devices. This move would prolong Windows 10 Mobile life for people who care," the Feedback reads.
"We heard your feedback about how much you wanted this and as announced earlier today, tap to pay with Microsoft Wallet is now available in build 14360 or higher. Microsoft Wallet is a cloud-based payment technology that will make mobile payments simple and more secure for Windows 10 Mobile devices, starting in the U.S. with our Lumia 950, 950 XL and 650, and usable in over a million retail locations; anywhere you see the contactless payment symbol or the Microsoft Wallet logo at the point of sale," Microsoft engineer replied.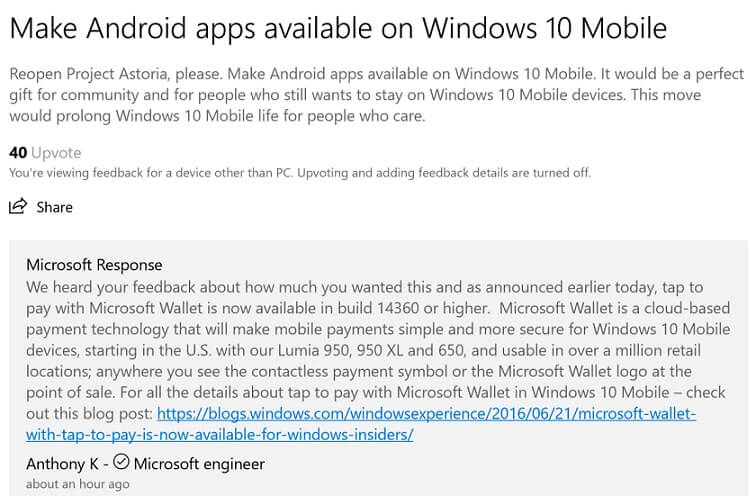 As you can see, Microsoft's response has nothing to do with the feedback. If Microsoft really wants users feedback, the company needs to pay attention.