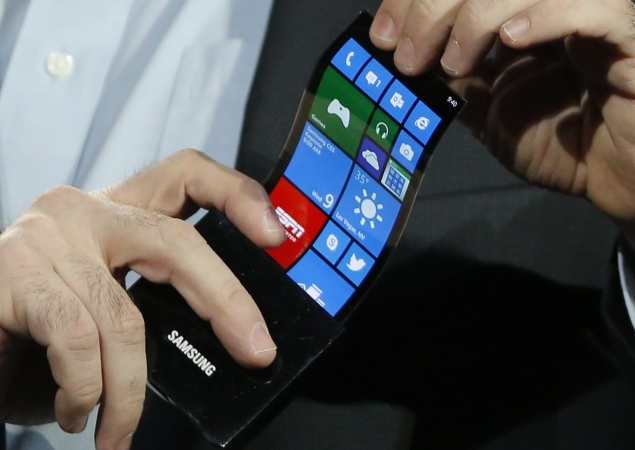 There's no arguing about Microsoft's dominance in the market for computer operating systems. On the other hand, Windows Mobile once ruled the smartphone, is nowhere to be seen now and has been declared dead. While Microsoft has given up on its Windows Phone platform, the company is still exploring new hardware categories to revive the idea of Windows on Mobile. Microsoft is rumored to be working on a foldable mobile device under the Surface brand, it could be the Surface Phone, Surface Note or Surface Journal. While the idea of foldable mobile device is great, Microsoft won't be the first tech company to create this new category.
Samsung recently confirmed that it is planning to launch a foldable phone next year and it appears that the smartphone giant's foldable phone could be unveiled later this year or early next year. Dubbed Samsung Galaxy X, the device has already got certification from the Bluetooth SIG and is now getting much closer to reality as Samsung has leaked the phone on the support page.
Samsung's SM-G888N0 model is listed in the support section of its Korean website, hinting at imminent launch. Samsung may be planning to release the handset in time for the CES tech show in January 2018. While 2017 has been the year of bezel-less phones, tech giants including Huawei, Samsung and Microsoft are planning to launch new foldable devices next year.
Huawei recently revealed that it has a working prototype ready for 2018 launch while on the other hand, Microsoft is expected to unveil the foldable Surface phone in late 2018.
According to the rumours, Microsoft is also working on a foldable device, similar to Courier which was a digital journal that used two foldable screens. Microsoft plans to bring back the Courier with a new device codenamed Andromeda and using the Windows 10 on ARM project. Microsoft wants to innovate a new product category so that other manufacturers could also embrace the idea and release new Windows 10 device. However, if Microsoft delays the product launch until 2019, the company will lose yet another opportunity of creating a new hardware category.