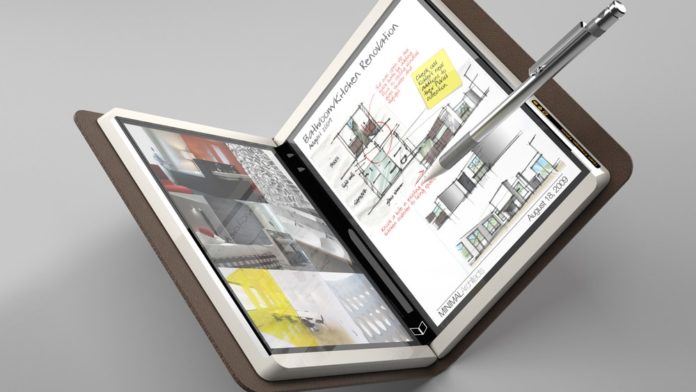 Since the late 2014, we've heard a lot about the mythical Surface Phone which now appears to be on hold as Microsoft is exploring a new category of devices with Windows Core OS. Microsoft is internally testing a new foldable mobile device Andromeda which is said to revive the original idea of Microsoft Courier, a cancelled device with dual-panel display. While Microsoft cancelled the Courier and even destroyed all the prototypes, this doesn't mean that the Redmond giant has given up on the idea of having a device which has two or a foldable display to produce single image, allowing the users to have a PC in pocket.
The Surface Phone – a smartphone is really not needed now as Microsoft cannot compete with Apple or Google. Several patents and rumours recently revealed that Microsoft is indeed testing the foldable Andromeda which would be based on the original idea of Microsoft Courier. MNML, a well-known design company has now published a new concept revealing the features and design of the Microsoft Courier, the device behind the actual idea of Andromeda mobile device.
The Microsoft Courier would have been a thick PC with a hinge allowing the device displays to fold. The Courier had a hinge and not a foldable display as it was a technology designed back in 2010. It is "an endless journal that focused on creation and sharing, Courier allowed the user to collect and organize all inspirations seamlessly and easily share them with people," the concept creator writes.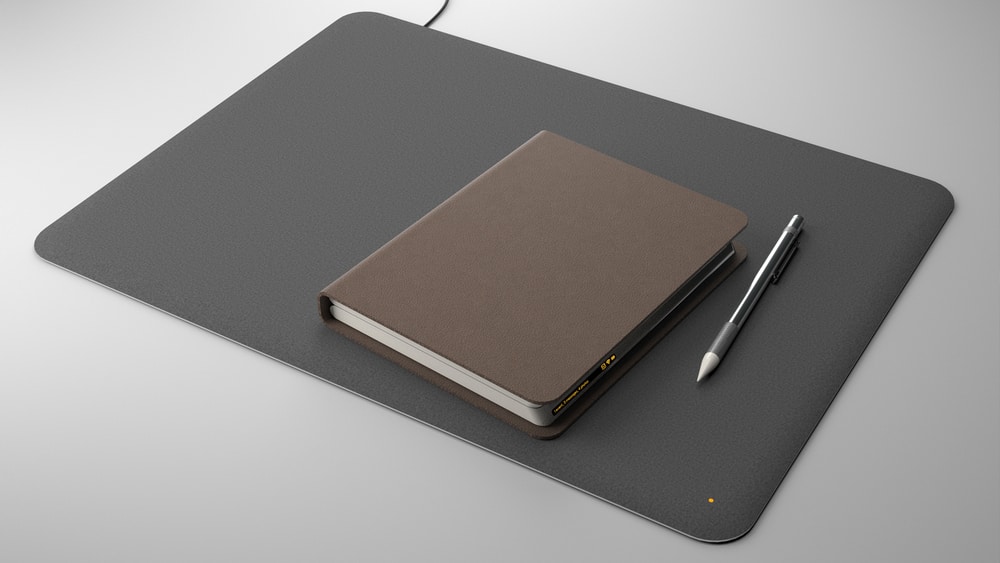 Microsoft would have designed a user interface to enable the use of dual-screen. But as the operating system wasn't modular as it would be with Windows Core OS, Microsoft ultimately cancelled the Courier. With Andromeda, Microsoft is planning to revive the original idea of Courier with better design, technology, feature and operating system.
According to the rumours, the foldable device is codenamed Andromeda and it is supposed to create a new category. The device will have a foldable body but it is unclear if two displays will be joined using hinge or the Redmond giant is planning for a single foldable display. If it comes to the market, it would be a expensive device and not for the masses.