We had earlier reported that Microsoft is discontinuing its Groove Music service by end of this year. This news came as a shock especially for Reward members who redeemed Groove Music passes via the promotions the company had run in the previous months before the announcement.
For those members who have redeemed points on Groove Passes, the company is now apologizing via emails and also providing a bonus of 100 points apart from refunding their redeemed points.
The company is sending emails to Microsoft Rewards members with an image of a sad cat and providing information on the steps to be taken to transfer the Groove Music Pass collection over to Spotify which has replaced the company's Groove Music app on Windows 10.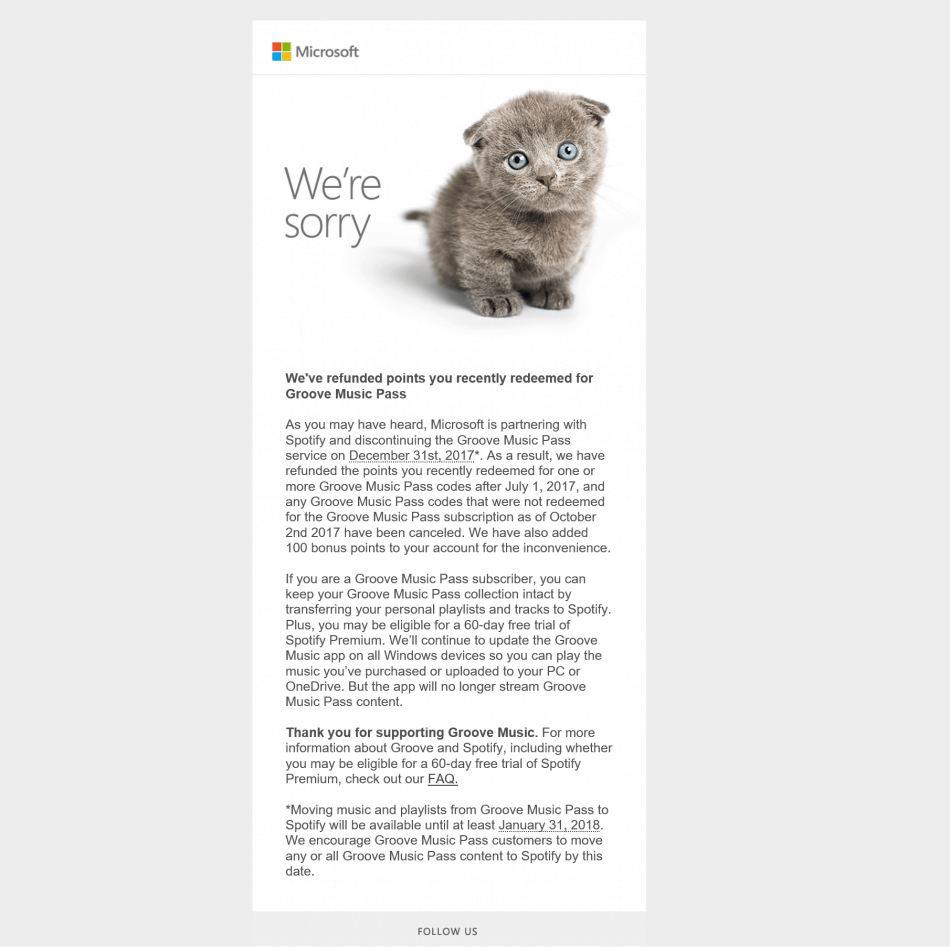 Microsoft is refunding cash to those Reward Members who paid cash for an annual or monthly subscription along with refunding reward points with an additional bonus of 100 points for users who redeemed their coveted points on the music service.
Do let us know if any of our users who have purchased the Groove Music subscriptions has received the above email from the Redmond Giant, in the comments below.