Microsoft recently started rolling out the Windows 10 Fall Creators Update to PCs and Mobiles, while the update brought some much-needed changes, it also comes with some annoying bugs. Now it appears that Microsoft has shipped a buggy version of Fall Creators Update SDK where the applications using a 'background audio agent' won't download or update on Windows 10 devices.
If you are using a Windows Phone or PC, you might get an error 0x80080204 when updating or downloading some applications. Microsoft/Windows Store error 0x80080204 has nothing to do with your device, the bug is affecting selected applications and Microsoft hasn't rolled out the fix yet.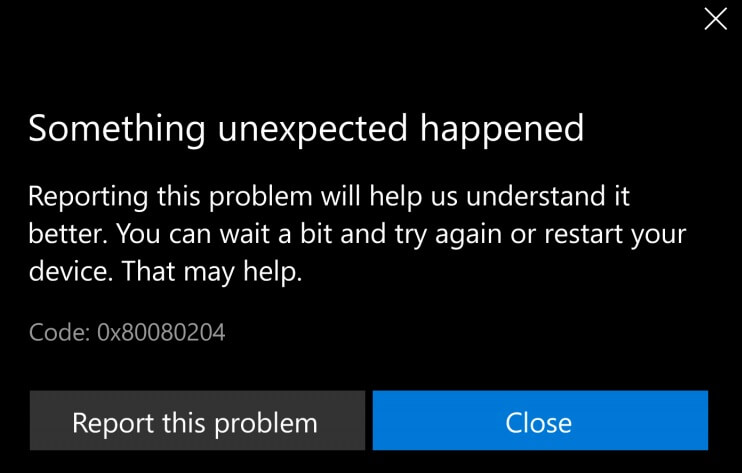 Dropbox developer Rudy Huyn claims that Visual Studio 2017 + the Fall Creator Update SDK is causing the error 0x80080204, and the developers should not be blamed for the issue. Rudy Huyn also explains that Microsoft should update the SDK or Visual Studio to fix the issue and verify every application's appxmanifest.
"It looks like some apps (including Dropbox) have an issue with the Microsoft Store (0x80080204). It's probably a bug between the Fall Creator SDK and the Store. This prob is Store-side, we (developers) are already very affected by these Store issues and are powerless, don't send 1 star reviews to publishers, instead, send feedback to the store team," Rudy Huyn tweeted.
While Microsoft hasn't confirmed whether or not it is aware of the bug, but as a lot of users have reported the bug to the Redmond giant, the fix is probably on the way. Are you able to update the apps on your Windows Phone and PC?