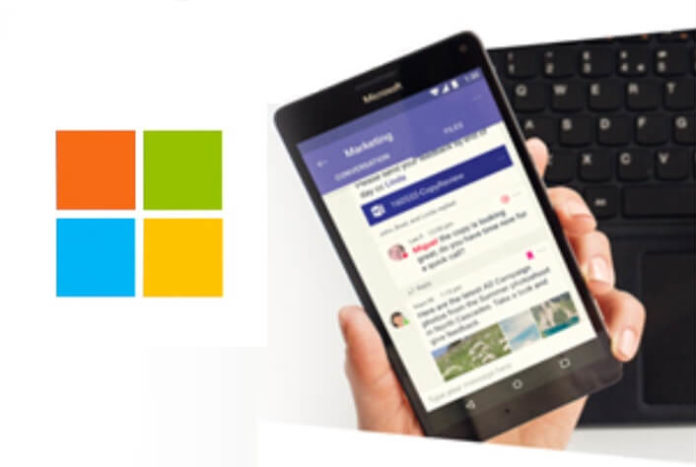 Yes, Microsoft is planning to sell its own Android phone in its stores for the very first time. The Redmond giant recently unveiled the Samsung Galaxy S8 Microsoft Edition, the news came as a shock to many people, it also started a bunch of speculation about Microsoft-branded Android Phone.
Windows never had a solid foothold on mobile and Microsoft ultimately announced that it will no longer develop Windows Phone features and hardware. Satya Nadella's vision is to empower every user regardless of the operating system and thus this year, Microsoft unveiled new apps for Android and iOS devices, including the Edge web browser.
From Microsoft Edge to Office apps, today the Play Store has all the apps you will find on the Windows Store. There is only one thing missing: Microsoft-branded Android phone and it appears to be coming sooner than speculated.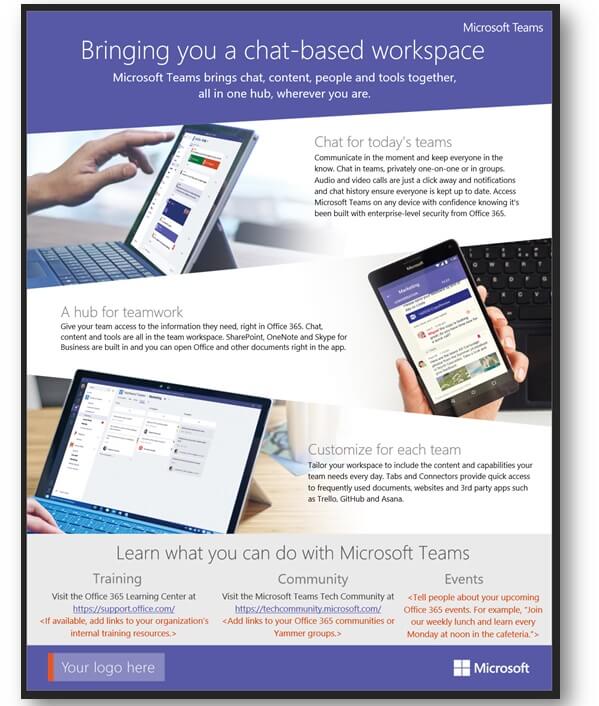 Yesterday, the Redmond giant announced tools for Microsoft Teams awareness program. In the blog post, Microsoft has shared an image 'Bringing you a chat-based workspace' where the company has included images of Surface devices and an Android phone. The phone has Microsoft logo and it runs Android operating system.
It might be possible that the image has been created only to promote the Microsoft Teams app for Android. What do you think? Is Microsoft really working on an Android phone? Let us know your thoughts in the comments below.