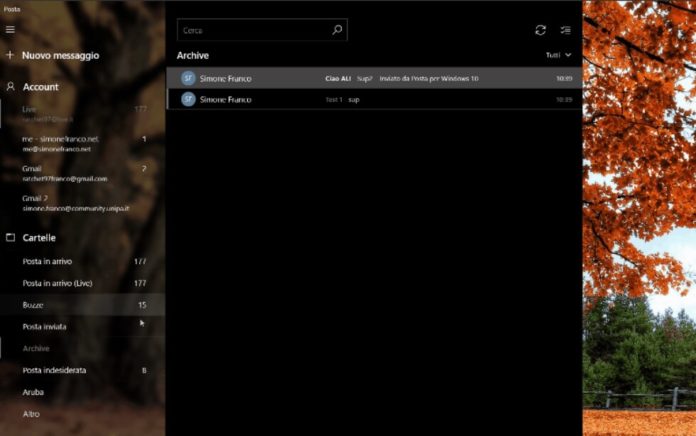 Microsoft introduced the Fluent Design language with the Windows 10 Fall Creators Update, it basically improves the look-and-feel of the applications while not all first-party apps have been updated with the elements from the new Design system. As Microsoft has finally released the Fall Creators Update to the general public, the company can now focus more on the Redstone 4 update.
Windows 10's Mail & Calendar app is finally getting the touch of Fluent Design's reveal effects. Microsoft is updating the Mail & Calendar app on the Microsoft Store for Insiders on the Skip Ahead ring. Apart from the Fluent Design changes, Microsoft hasn't added any new features.
The updated version of Mail & Calendar app is 8700.40315, the update to Mail app brings a new layout and cosmetic improvements from the Fluent Design system. It appears that the new look is not available to all Skip Ahead Insiders, it could be part of the A/B testing where only selected users get the new changes.
The new reveal Fluent Design effect is visible only when you'll hover the mouse over the options, email list. Microsoft has also redesigned the email list UI with changes that improve the design to look more sleek and modern. The whole interface looks better than ever before.
As the update is being rolled out to the Windows 10 Redstone 4 users, it is unclear whether or not the Mail & Calendar app will get updated on the Fall Creators Update with the Fluent Design changes. As Microsoft will be soon releasing new Redstone 4 builds, we can expect more such changes coming to Windows 10 in the coming weeks.