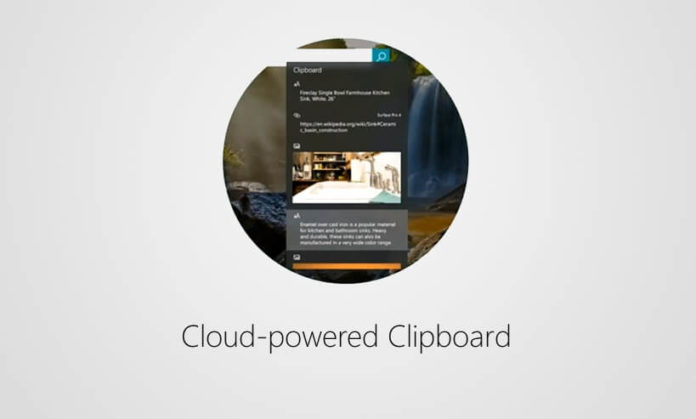 Announced back at Build 2017 developers conference in Seattle, Windows 10's Cloud Clipboard feature was supposed to arrive with the Fall Creators Update. However, Microsoft ultimately delayed the feature and it is now coming with the next Windows 10 Release (Redstone 4). Microsoft has been experimenting with a variety of clipboard features and it has finally implemented into the operating system.
The cloud clipboard lets you copy the text or content from Windows 10's apps and paste it directly into the smartphone or any device's clipboard, it is based on cloud and it would sync across devices when enabled. Additionally, it uses Microsoft Graph to integrate with the Office apps and pastes the text/content from the clipboard without being dependent on any third-party apps.
It sounds interesting and the feature has already made its first appearance in the latest Insider build, as spotted by Thurrott. As it is in the early stage of development, it isn't connected to Microsoft Graph yet but it still does its main job, sort of.
You can access the cloud clipboard feature by using the Windows Key + V combination on the keyboard. The clipboard management UI can be also opened via the touch-screen keyboard. The feature is very similar to Apple's universal clipboard feature that basically lets you copy text from a Mac and paste it into iPhone's app.
It is apparently not coming to Windows 10 Mobile but you can download apps; Roamit or Connected Devices that lets you share any web link, text, or file from any app to any other Windows 10 device including Windows Phone.