Connected Devices is yet another good app for your Windows Phone, PC, Tablet and even HoloLens. Just like Hand Off and Roamit, Connected Devices also brings Windows 10 Mobile and PC closer. Microsoft has done a good job with their Windows 10 OS development but they have always ignored Windows Phone.
Last time Microsoft launched "Continue on PC" app for Android, iOS and ignored its own mobile platform. If you want to try "Continue on PC" app on your Windows 10 Device, you can download the third-party 'Connected Devices' app. It is actually better than Microsoft app.
The developers behind Connected Devices have done a great job. The app lets you share any web link, text, or file from any app to any other Windows 10 device including mobile, PCs, Xbox One and HoloLens. The app needs a few seconds to share the link, text or file between the devices.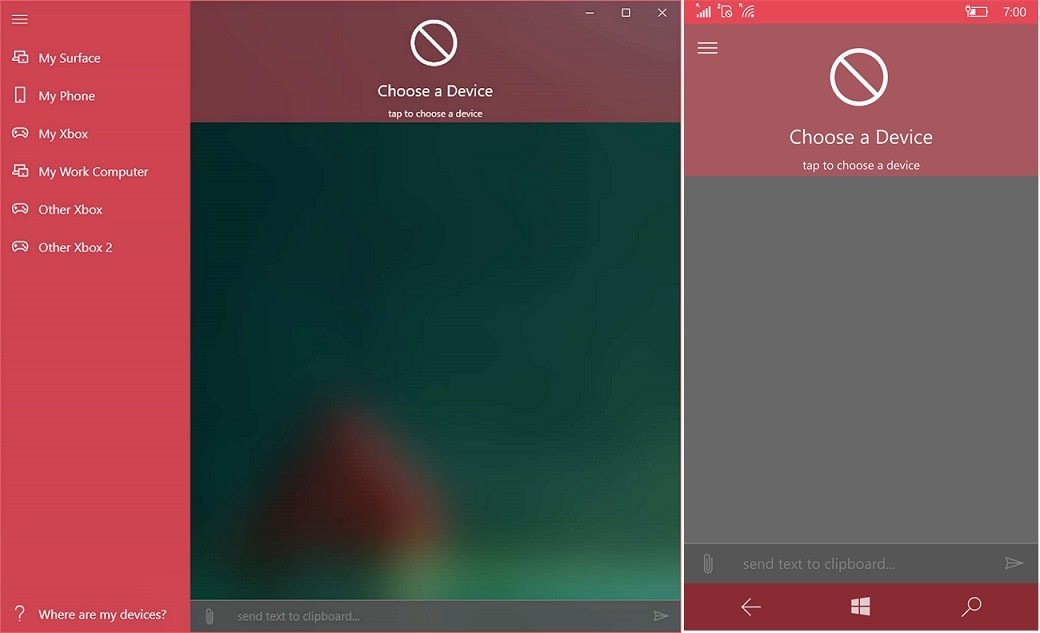 When you will share a text to your Windows 10 PC from Windows Phone, it will be automatically copied to the PC's clipboard. Similarly, you can share the web links and files.
Another interesting feature is the ability share youtube videos instantly to any of your Windows 10 devices. It will automatically open the third-party YouTube such as myTube. You can download Connected Devices for Windows 10 from the below Windows Store link.