As the smart home is popular, Microsoft is updating Cortana on Windows 10 Mobile and PC with the ability to control your smart home. Microsoft's Cortana is already better than Google Assistant and to be on par with the rivals, Cortana is being updated by the Redmond-giant with necessary features.
To take on Amazon's Echo, Microsoft is working with Harman Kardon to launch Cortana-powered speakers and it will be able to control your smart home. Yesterday, the Harman Kardon Invoke speaker was listed on the Microsoft Store and today Microsoft is updating Cortana on Windows 10 devices.
A server-side update is being rolled out with a new feature to Cortana's notebook that allows you to control your smart home. The Connected Home section in the Cortana's notebook lets you sign in to different smart home services, you can use your voice to control the smart hoes devices such as Nest.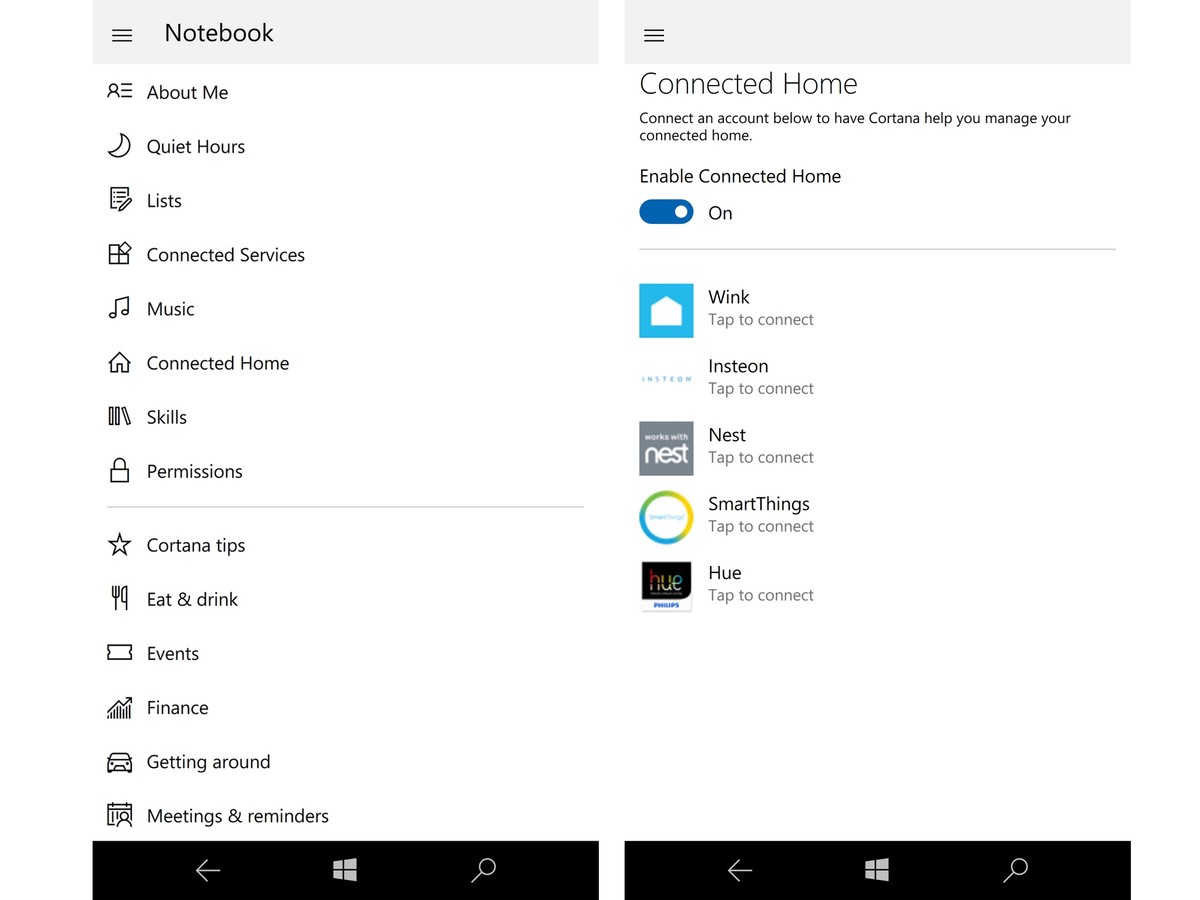 Cortana only supports Wink, Insteon, Nest, SmartThings, and Hue but the list of services would increase in the coming months. You will need to connect Cortana to the respective services, for example, if you will connect Cortana to Nest, the digital assistant will be able to change the thermostat temperature. Voice commands such as "Ask Nest to set the temperature to 72 degrees" are working at the moment and you can find similar voices here.
The intelligent speaker from Harman Kardon with Cortana by Microsoft is the company's take on Amazon's Echo. Expected to be priced under $200, the Harman Kardon is coming later this month. The Invoke speakers will be able to answer your questions, check the latest news and weather, create reminders and lists, manage your schedule, and more.