At the Build 2017 keynote, Microsoft had announced some new features coming to the Photos app. These set of the new features were together called "Story Remix" which would allow users to make a video from photos and take clips from videos. It also allowed users to add music or text to your video that is made from photos.
Sadly the Story Remix update is not available for Windows 10 Mobile users even though Microsoft Photos is a UWP app. But recently our friends at thecommunity.ru have been able to install the Windows 10 app on the Windows 10 Mobile. It was possible because of ARM packages of the Photos app and they somehow managed to run it on Windows 10 Mobile.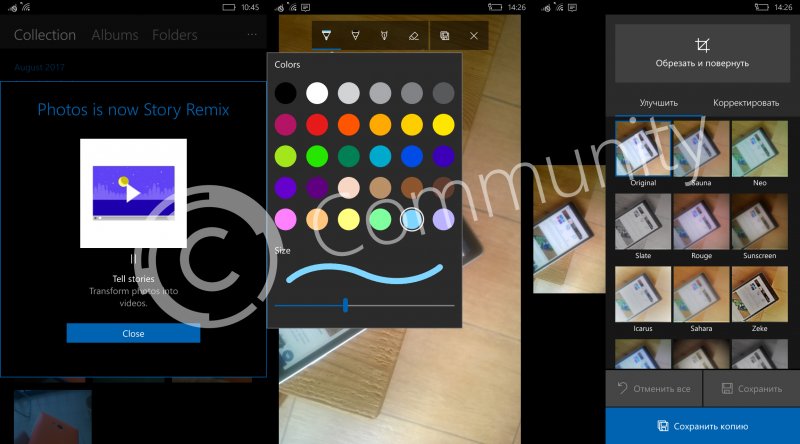 They have reported that all the features worked same as they work on Windows 10 PC but because they were not optimized for small-scale devices such as mobile there was overlapping at some places. The app caused the phone to overheat after some moments. You can see above how the app looks on Windows 10 Mobile.
These new features are available for users on Windows 10 Fall Creators update insider builds and with a new smart search based on artificial intelligence that allows users to search the photos based on its content.