AdDuplex has released their monthly reports for the PC OS market and they have reported that out of all Windows 10 PCs the latest Windows 10 Creators Update is now running on 50.1% of them. Windows 10 Creators Update started rolling out on PCs starting from April 12th, 2017. Since then Microsoft has been rolling it to PCs worldwide in several stages.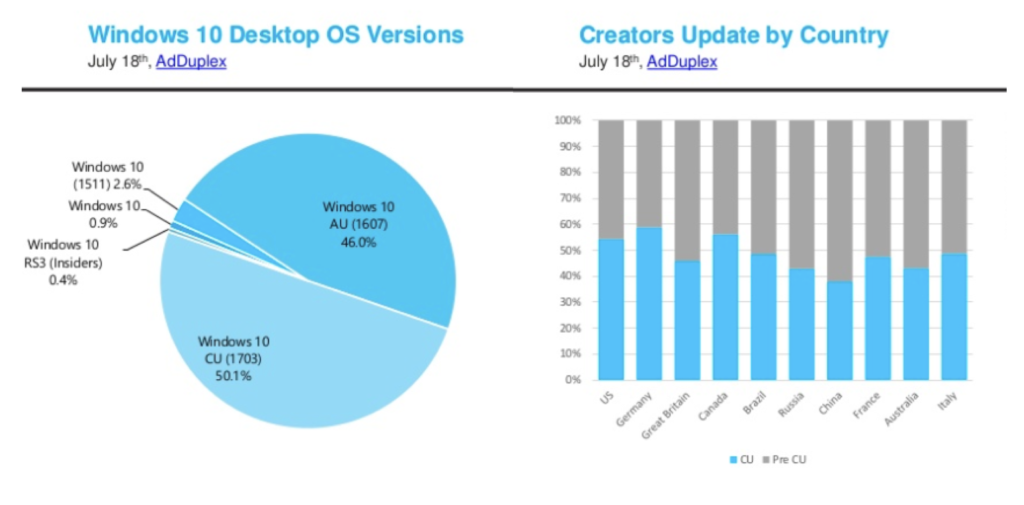 AdDuplex has mentioned that the pace of reach of the Creators Update is slower as compared to the previous update i.e. Anniversary Update (AU). AU was able to reach nearly on 75% of all Windows 10 PCs after 3 months. One of the reasons for this that Microsoft had indicated that they will be releasing this update in various stages. This was done so as to ensure that the feedback from those who were getting the updates in the first Stage will help them to deliver improvements to those who get it next stages.
This report also showed that the Surface Pro 3 which is about 25 % all Surface devices has less than 18% of devices running the Creator update. AdDuplex calls it a mystery as to why such issue exists. Well, this does affect the overall reach of the Creators Update among all applicable Windows 10 devices.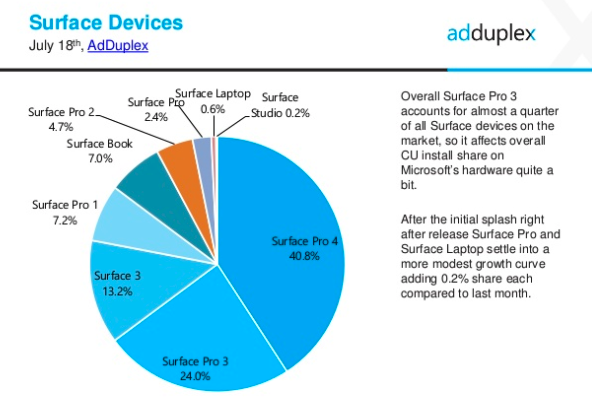 Windows 10 Creators Update contains many new features like the new Inking capabilities, 3D creation enhancements, PC gaming enhancements and a few additional new features, the update is jam packed with goodies for Windows 10 PCs. You can read the detailed changelog of Creators Update here.