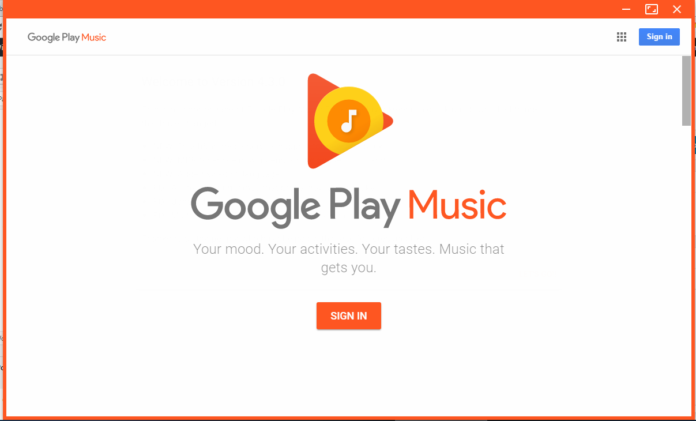 Google has only a single app in the Windows Store and that too a Google search app which is simply a Google.com web wrapper that will allow you to search only. There is no dedicated app for popular Google services like Youtube, Gmail, Play Music, and Maps. We do have some really phenomenal 3rd party app for Youtube. A Google Play music 3rd party app is now available on Windows Store made by a develop Samuel Attard. The app is named GPMDP (Google Play Music Desktop Player) on Windows Store. GPMDP is an open source project that is available on GITHUB. This project is based on the Electron framework for cross-platform desktop applications.
The app has various features that are available now in this version. You can assign Keyboard shortcuts for accessing various functions for playing Music. There is support of Lyrics as well for the songs you listen. There is an option in the settings that allows you to customize the app with themes. There is also a mini-player inside the app. You also get Desktop Notifications from the app and you can even select the audio output for the music.
Here the link for the Windows Store.