Microsoft's CEO Satya Nadella has recently hinted that the company is planning to make phones that won't like phones available in the market. Back in 2015, Microsoft launched the Surface Book with premium convertible design and created a new category. Microsoft is also planning to create a new category with Surface Phone.
Microsoft is always experimenting with the design on devices and one of the innovate design has been revealed in a new patent. Microsoft initially filed the patent in November 2016 and now the company has finally received it. The patent is about a new hinged mobile device, invented by Kabir Siddiqui.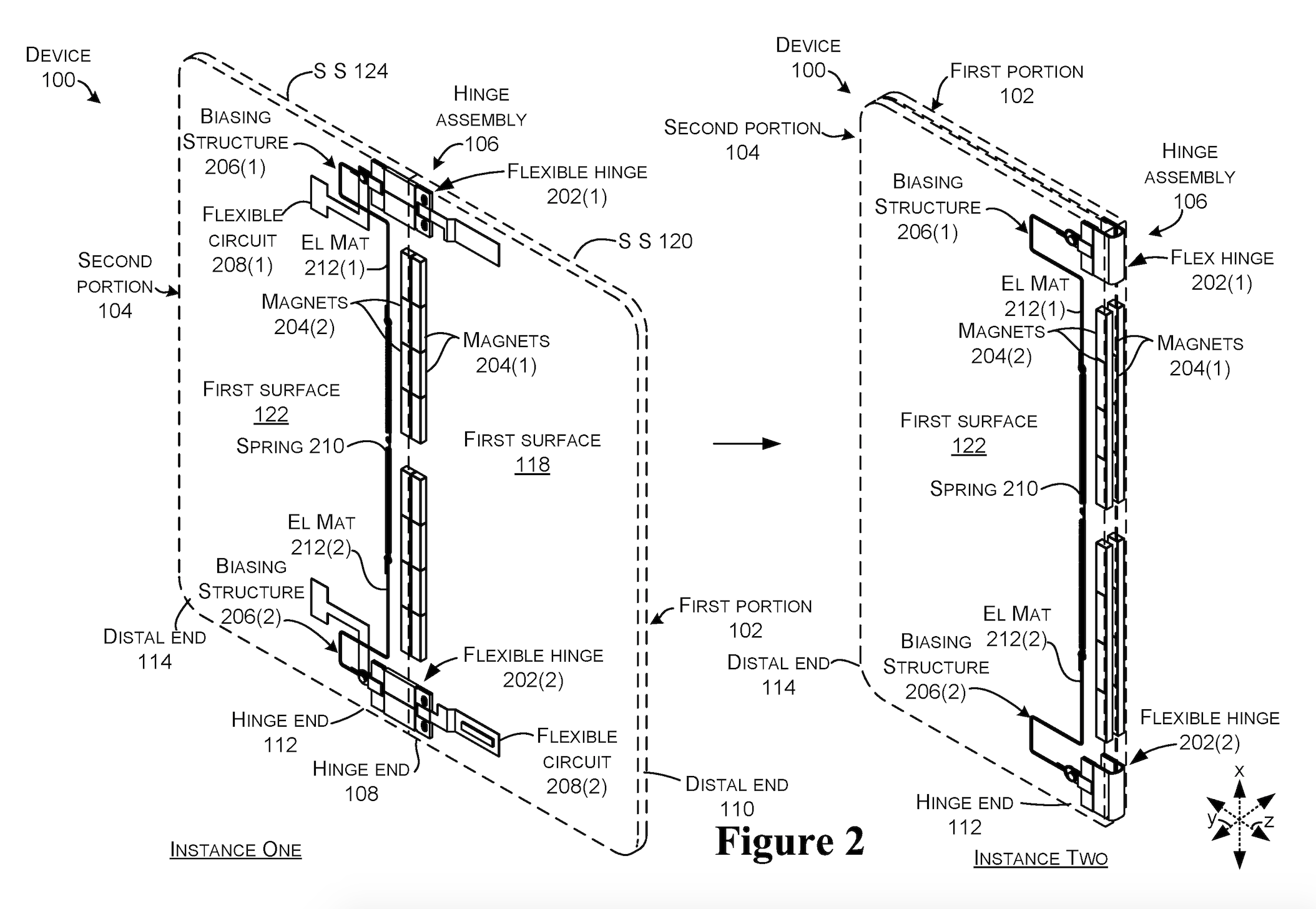 The patent has been described as "the present hinge assembly concepts can be utilized with any type of device, such as, but not limited to, notebook computers, smart phones, wearable smart devices, tablets, and/or other types of existing, developing, and/or yet to be developed devices," (Source: Patentscope.wipo.int).
The unique design will combine two separate screens into one. The second display will help the device become tablet from mobile and vice-versa. However, all patents don't turn into real products, so don't keep high hopes.