Hi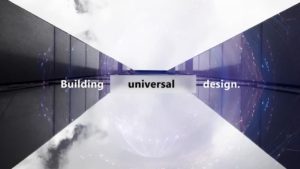 In February this year, the new design language code named 'project neon' was leaked. The new  design is based on the styling currently on windows 10, but is meant to add elements of translucency and animation.
Microsoft has just announced the release of the Windows 10 SDK preview Build 16190. The new preview build sports this new design language, formally known as "project Neon" officially now called the Fluent Design System. The new preview build has some the Fluent's new APIs (Application Programming Interface) and its the first real view we have seen of the new design system, even though Microsoft says that the Creators Update released in April has some Fluent design system elements.Windows 10 SDK Preview Build introduces the following new controls: Navigation View, Tree View, Ratings Control, Color Picker,  Parallax View, and  Person picture to the new Windows UI.XAML.Controls namespace. It also adds brushes for Acrylic and Reveal, part of the Fluent Design System.
The switch from "design language" to "design system" is deliberate; Fluent is intended to define more than just the appearance, but also the interactivity. it is described as to having five major fundamental elements;
Light- means ensuring avoiding distractions and strive to ensure that attention is drawn to where it needs to be.
Depth- Making greater use of layering and the relationships between objects and interface elements
Material- Making the  best use of the screen space and giving room to content
Scale- Building interfaces that can go beyond two dimensions, and go beyond the size of a screen, to embrace new form factors and input methods as they arrive.
Motion- Meant to indicate relationships and connections between elements, establishing context.
The system is designed to work across virtual/augmented reality, phones, tablets, desktop PCs, games consoles, using mice, keyboards, motion controllers, voice, gestures, touch, and pen, with the interactivity and input optimized to each particular form factor.
Microsoft however stressed that the Fluent Design System is a long term project and therefore will not be fully implemented within the Fall Creators Update, but the transition to and adoption of Fluent will likely take longer than the six-month interval between each Windows release.