Android has become the most popular operating system outpacing Microsoft's Windows operating system. The latest report from Web Analytics firm StatCounter has revealed a major change in the popularity of operating system. Android has snatched the first place from Windows for the first time.
The combined usage across laptop, desktop, tablet, smartphones, Windows now claims 37.91% share, while Android climbed to 37.93%. However, the report is of online users only. The data doesn't contain the desktop users who are employed in industries with no access to the internet.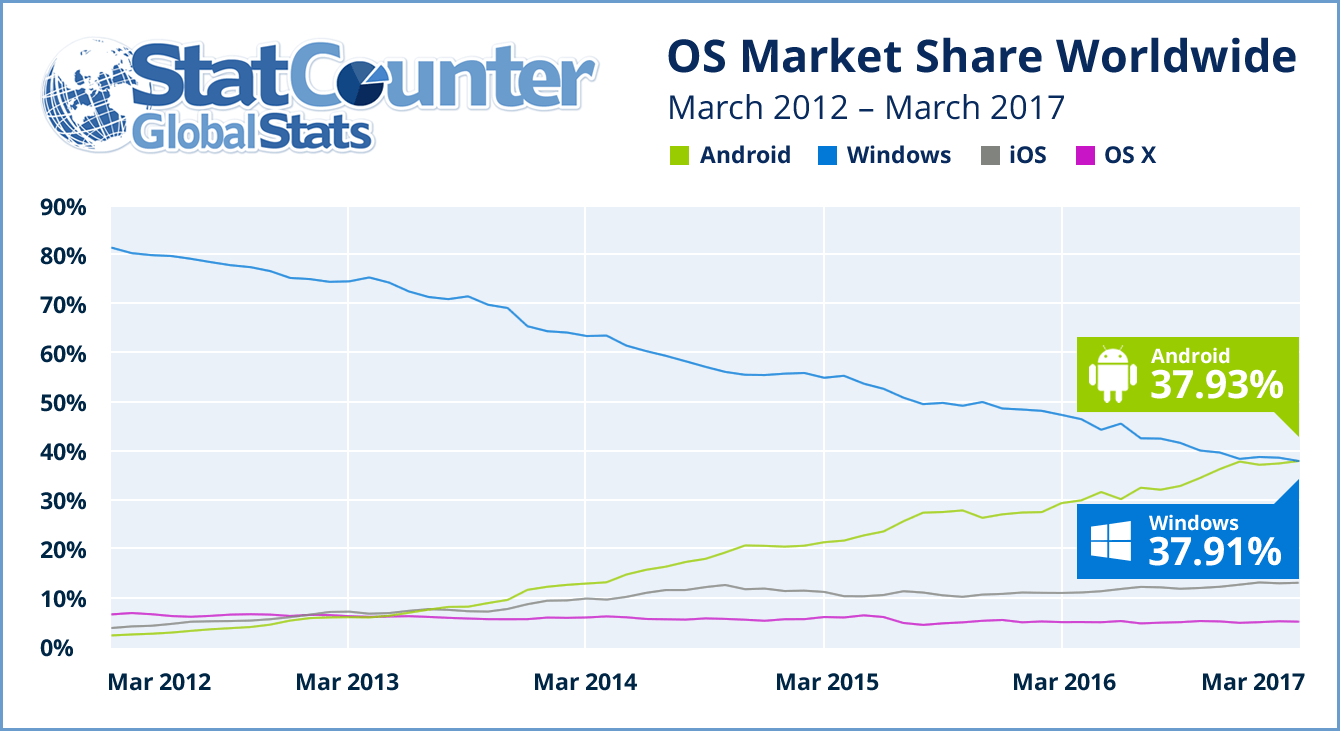 Windows is not a fading operating system, it still rules the Desktop market with whopping 84% share. However, the battlefield has moved on. Microsoft's Windows Phone failure is the reason behind Android's victory. However, Microsoft could still win the battle with a device that will replace desktop and the smartphone.
In many countries such as India, the users may prefer a smartphone over a Windows PC and it is obvious as the price of a smartphone is way too less compared to a full-fledged PC. It goes without saying that smartphone is a go-to device for the masses and Microsoft's Windows Phone has failed to attract users.