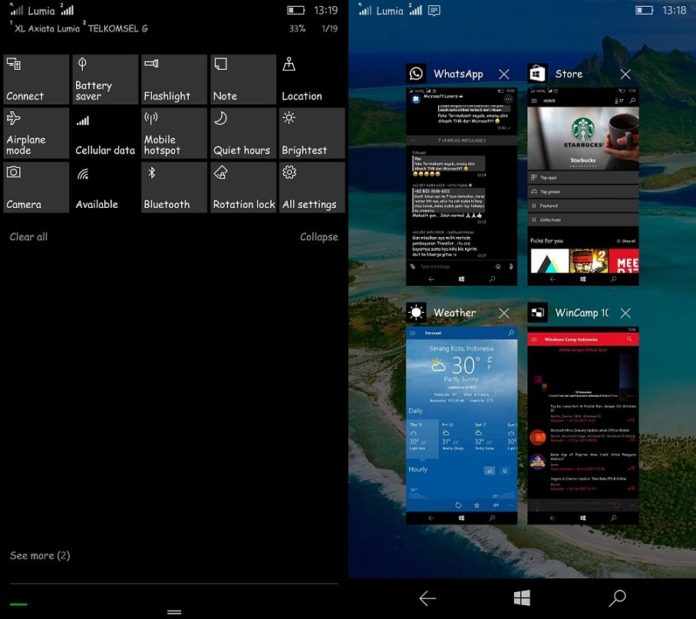 Custom accent in Windows 10 Mobile is now possible and thanks to a easy hack. Microsoft has introduced the customizable accent for Windows 10 but custom accent for Windows 10 Mobile device is still not available. However, if you are not satisfied with the default accent colours available for Windows 10 Mobile, you can easily add custom accent support to Windows 10 Mobile by using Interop Tools.
What is accent colour in Windows 10 Mobile?
The accent colour appears on action center (notification center), Star Screen, Task Manager, Settings and other parts of the operating system.
How to add custom accent in Windows 10 Mobile
Download Windows Phone 8.0 SDK in your PC.
Download and install Xap Deployer
Open Interop Tool on Windows 10 Mobile (you can download it from here or just Bing it).
In Interop Tool, you need to enable Full File System Access
Open Application Development software in your PC (from installed SDK).
Open XAP Deployer in your PC
Now deploy Custom PFD app to your phone
The app will be installed and you can open it from app list
In Custom PFD, navigate to Tweaks Page -> General Tweaks
Slide to custom accent section
And that's it! You can select the accent of your choice.
Custom Accent in Windows 10 Mobile
If you have any doubts, do let us know in the comments below.