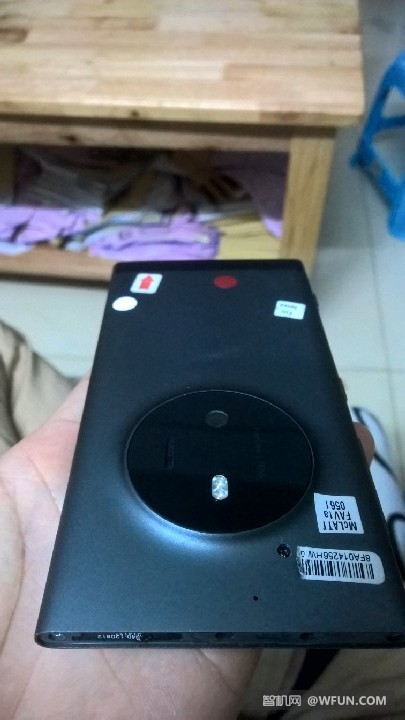 Some years ago, Nokia was working on a powerful smartphone, the Lumia McLaren with 3D Touch support and a whopping 50-megapixel camera on back. However, the Lumia McLaren or the Nokia Lumia 1030 was cancelled by Microsoft due to the failure of 3D Touch and some other reasons. Recently, a video of Mix View Live Tiles demoed on Lumia McLaren leaked.
Today, real life images of Lumia McLaren surfaced online and it reveals the beautiful design of the Lumia McLaren, and it looks really awesome. The images also shows the 3D Touch settings, back camera, sides of the device, and it again confirms that the device runs on Windows Phone 8.1, rather than Windows 10 Mobile. It seems on the back of the smartphone, there is a metal finish which makes the phone looks even better.
Indeed, the smartphone looks very nice in hands and I think Microsoft did wrong by cancelling this smartphone. Lumia McLaren looks very premium when compared with Microsoft's Lumia 950s, which are the latest flagship phones under Microsoft branding.
What do you think folks? Let us know in the comments below.
Don't forget to follow us on Twitter, to catch the latest news!
Special thanks to Hyken Blue for the tip!