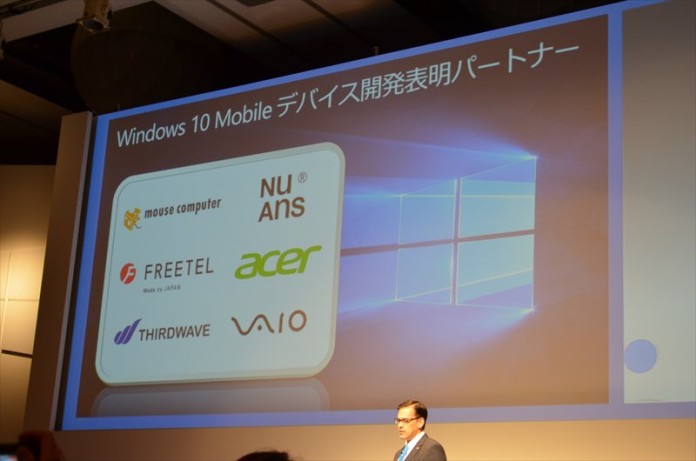 Windows Phone enthusiasts craving for new Lumia lineup may want to look at Vaio's upcoming Windows Phone. The Japanese company, Vaio, best known for its laptop lineup, is reportedly working on a new mobile handset with Windows 10 Mobile operating system.
Majority of Windows Phones are created by Microsoft and while the Lumia lineup offers a wide range of options, it's not practically possible to meet the requirements of every smartphone user.
Vaio is reportedly working on a new Windows Phone and it could be launched under Biz branding. Windows 10 Mobile-based Biz could be the second smartphone the company has ever produced.
Vaio's Windows 10 handset could be powered by Qualcomm Snapdragon 617 processor and it will also support Microsoft's Continuum feature, as per the reports. As the internet information states, Snapdragon 617 is a processor commonly found in mid-range hardware.
You can expect the phone to sport a 5-inch display with 3GB of RAM and 16GB of internal storage. It will also come with a microSD card slot, which a user can configure to extend the storage capacity of the device.
Another piece of information revealed by rumour mongers is that Vaio's upcoming Windows 10 Mobile smartphone will belong to the mid-range tier.
Vaio's smartphone will be launched in Japan to compete with other mid-range devices from Acer and local player Nuans.
Vaio apparently plans to showcase the device at MWC 2016, though it's still unclear whether or not the Japanese PC maker plans to launch its mobile handset in countries other than Japan.
It is also worth noting that other details such as camera specs, body design, and phone's price have been shared yet. The products from Vaio are usually not cheap and it could be the same case for Windows 10 Mobile handset, but we'll most likely find out later this week.