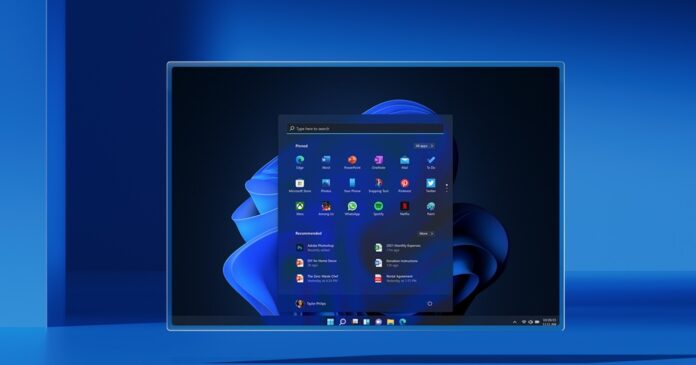 Windows 11 KB5032190 issues include disappearing taskbar icons and slow Virtual Desktop animation. In worst cases, the Windows 11 November 2023 security update gets stuck in an endless loop.
KB5032190 is a Patch Tuesday security update that has fixed many issues, including a bug that affects third-party wallpaper apps, causing an unexpected black background. The company has also added new options for OEMs to customize Dynamic Lighting for their hardware.
At the same time, you might run into a significant problem after installing Windows 11 KB5032190 on version 23H2 or 22H2. Users have told us they cannot install the update, with the patch getting stuck in an endless loop. When the update is installed, it appears to break the taskbar with disappearing icons.
These issues were flagged by users across our comments section, Reddit, and Feedback Hub.
Taskbar icons disappearing
The taskbar icons disappearing bug was first spotted following the release of the Windows 11 Moment 4 optional update, but it has now also slipped into this month's mandatory Patch Tuesday.
Microsoft knows the reports and has rolled out several preview builds to patch the disappearing taskbar icons bug.
Despite fixing the issue in the Windows 11 Canary channel, there's no clear timeline for this fix in the release branch, leaving many users in limbo.
Some users described the problem as bizarre, as they need to restart File Explorer at least every 30 minutes because this problem constantly happens. The taskbar icons are either blank or the indexing is off by 1, and, for example, the icon for Microsoft Word will open Microsoft Edge (they are next to each other on the taskbar).
OneNote will open Word, and so on. Killing File Explorer in Task Manager resolves the problem, but it starts again within 30 minutes of use.
"This just KILLS my productivity," one of the affected users noted.
Virtual Desktop Animation Glitches
After updating to Windows 11 KB5032190, users have flagged an issue where the Virtual Desktop animation is sluggish and glitchy. Users are experiencing slow transitions, visual tearing, and wallpaper misalignments when switching between virtual desktops.
The lack of responsiveness and the jarring visual effects caused by these animations was first spotted with the Moment 4 release, and it's now affecting everyone with the mandatory KB5032190 update.
KB5032190 won't install or gets stuck in an endless loop
Perhaps the most critical issue is the Windows 11 November 2023 update caught in an infinite boot loop during installation.
Numerous users have reported their systems repeatedly restarting at various percentages, with Windows reverting the changes. We have spotted "Something didn't go as planned. No need to worry—undoing changes" when the update is rolled back.
This problem has been noticed in different versions of Windows 11, including both Enterprise and Pro. Interestingly, in some cases, a failed update attempt is often missing from the update history, leaving users with little information.
The Windows Update Troubleshooter, typically a go-to solution for such issues, has failed to provide even basic error codes or solutions.