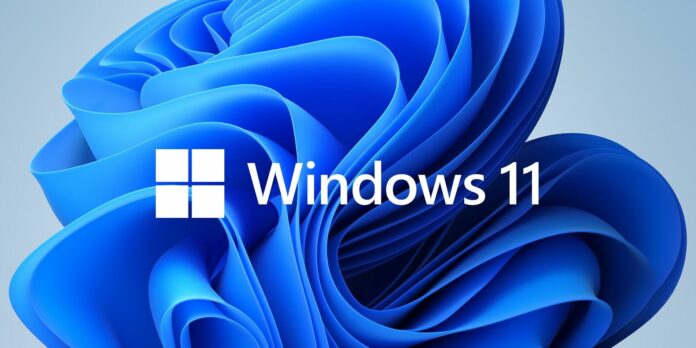 Between November 1 and 8, Microsoft told me it added an experimental survey dialog to OneDrive that popped up when some tried to close the cloud storage sync client. The 'feature' was offered to a small subset of people and has been pulled via a server-side update due to feedback.
So what happened? As spotted by Neowin, Microsoft added a survey on Windows 11 when users try to close OneDrive's sync client. The pop-up, added to Windows sometime in November, asks why you'd like to close OneDrive. It allegedly appeared whenever closing the app.
The pop-up isn't really unhelpful as it simply warns that files in the OneDrive folder won't sync or back up if you close the app. The secondary purpose of OneDrive is to back up files to the cloud and sync across devices, so a warning is fair enough. What caused the outrage is a dropdown menu that asks you to select a reason for quitting OneDrive.
OneDrive blocked users from exiting the sync client unless they selected the reason in the dropdown menu.
In a statement to Windows Latest, Microsoft's spokesperson confirmed it had pulled a "dialog box [that] temporarily appeared for a small subset of consumer" due to feedback.
"Between Nov. 1 and 8, a dialog box temporarily appeared for a small subset of consumer OneDrive users when closing the OneDrive sync client asking for feedback on the reason they chose to close the application. The prompt was removed after a sufficient sample of user feedback was gathered. This feedback helps inform our ongoing efforts to enhance the quality of our products," Microsoft told me over email.
The annoying OneDrive pop-up
As shown in the above screenshot, the OneDrive pop-up offered two options: Cancel (which will allow OneDrive to run in the background) or Quit OneDrive, which requires you to pick a reason from the given options "I don't want OneDrive running all the time," "I don't know what OneDrive is," and "I don't use OneDrive" among others.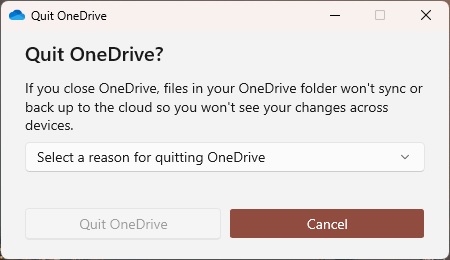 What's more annoying is that the dialog box is not a one-time thing, as it would appear again when you try to close the cloud client.
Microsoft has been pushing more people to use OneDrive, and this pop-up appears to be part of the strategy. With Windows 11's feature updates, Microsoft integrated OneDrive into the Settings app and even File Explorer.
We don't know why Microsoft thought this was a good idea, but other companies follow similar practices. In many ways, Microsoft is better than its rivals regarding offering choices.
While Apple and Google won't let users remove inbox apps like Camera or Photos, Microsoft recently added a feature to Windows 11 that enables you to uninstall more stock apps.