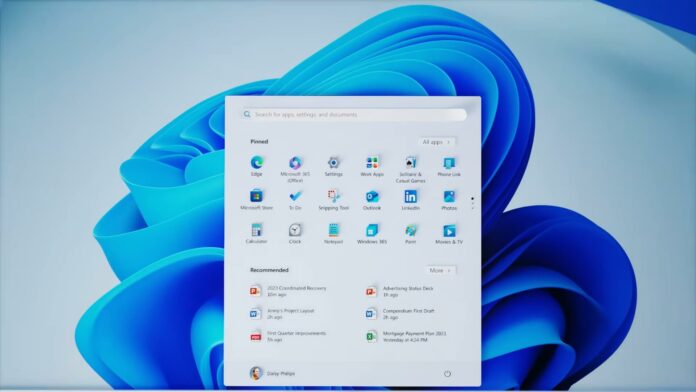 Some users are reporting Windows 11 version 23H2 won't install with generic error messages like 0x800f081f. Microsoft says it got the 'feedback' when users flagged installation problems in the Feedback Hub, but it doesn't have a workaround or details on what went wrong.
It's unclear what's preventing the Windows 11 23H2 update from downloading or installing, but users have seen unhelpful error messages, such as the famous 0x800f081f. This error holds no significant meaning, but the most typical explanation you'd find online is a missing file, or Windows cannot find the source files.
As one user noted in a Feedback Hub post, "the process downloads and begins to install up to 25% then fails. The message is "We couldn't install this update, but you can try again (0x800f081f)." Microsoft updated the post on the Feedback Hub, adding that it has "got it" [the feedback].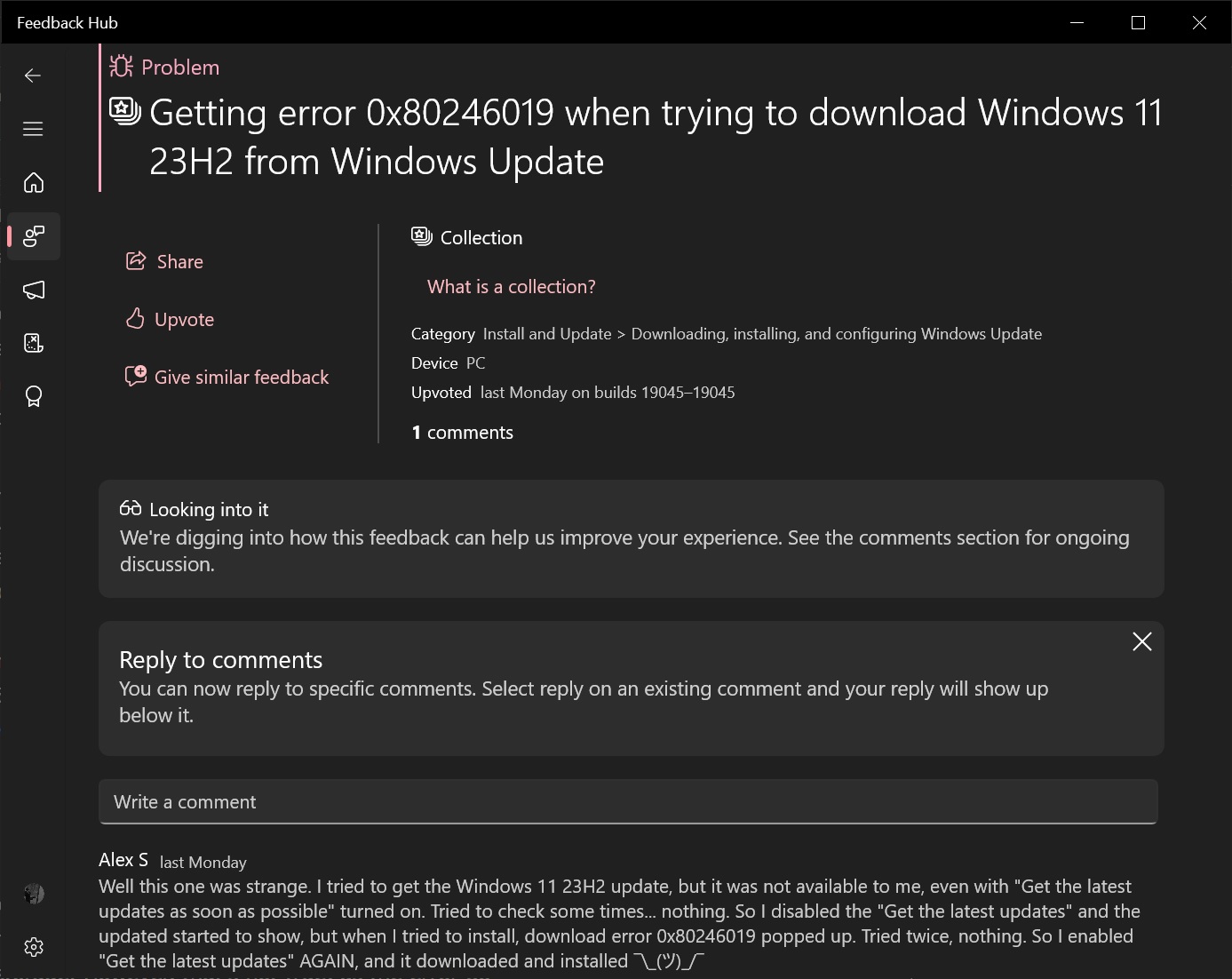 Some users have also experienced 0x80246019 when installing Windows 11 23H2. This error typically means your device has corrupted or missing system files and is running on low storage. However, that's not true, as the error pops up even when the system files are present or you have plenty of free space.
Can you fix Windows 11 23H2 installation issues (update fails to install bug)?
On my two test systems, I noticed when Windows 11 23H2 fails to install, it's possibly due to some missing updates. Installing Windows 11 KB5031455 resolved the problem and removed the error messages I was getting. You can find the update in the Microsoft Update Catalog.
That's because "KB5031455" contains the primary features shipping in the Windows 11 23H2 update.
Of course, this workaround may not work for everyone. You can upgrade to version 23H2 through other methods like Installation Assistant and Windows 11 ISO files.
Windows 11 23H2 Update common problems and fixes
1. Error code 0x80073712
If you encounter the error code 0x80073712 while trying to install the new update, you can delete the temporary files of the previous installation. Other than this, you can delete files related to the Windows Update cache:
Right-click on the Start button and select Settings from the menu.

Go to System>> Storage >> Temporary Files. Click on the forward-pointing arrow associated with Temporary Files.
Check the checkboxes associated with Delivery Optimization Files, Previous Windows Installation, and Temporary Files. Click on Remove files.
2] Error code 0x800F0922
You might run into this error message when there's an issue with the Windows Update server itself (highly unlikely) due to VPN or your device does not have enough space:
Right-click on the Start button and select Settings from the menu. Go to Network & Internet in the left pane.

Select in the right pane and turn off any active VPN connection.
Make sure you've freed up the storage space by removing temporary files, as highlighted in method one.
Here are some other errors you might get when installing Windows 11 2023 Update:
0xC1900101 or 0x80090011: This means incompatible drivers or a conflict with the hardware. If you encounter these, disconnect all unnecessary peripherals from your System and reboot your System in the Clean Boot state.
0x80070002 0x20009: This is another hardware issue. You can remove external peripheral devices except the USB installation media.

Black Screen: If you encounter a Black Screen after upgrading to a new version, you can revert to the previous version of Windows 11 from Settings > Recovery and click Go back.

Windows might prompt you to check for updates before returning to Windows 11 22H2, which might cause problems. Click on Check for updates, and move forward with the installation.
Windows Update is a mess
Windows Update often presents a challenging and unpredictable user experience, and it's a mess, especially when you want to install a particular Windows 11 release. These issues aren't associated with Windows 11 23H2 but with Windows Update.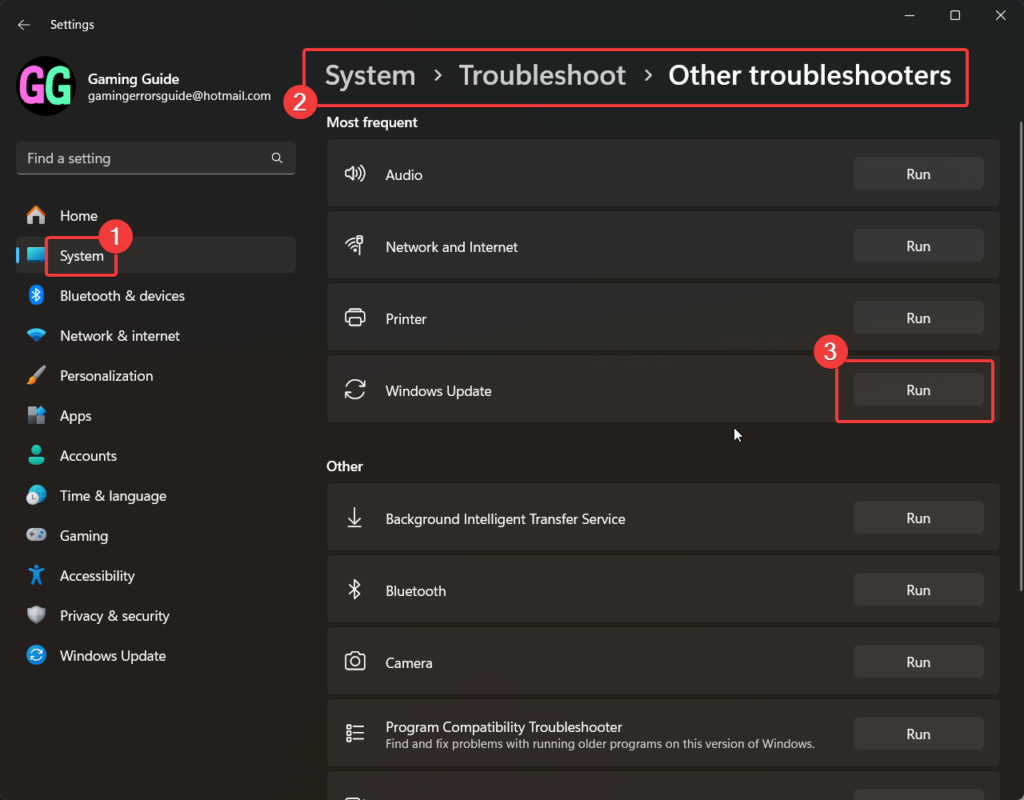 You can also run the Windows Update troubleshooter by going to the Windows Update tab in the Settings menu, where you can access the Troubleshoot and Other troubleshoot options, and then run the Windows Update troubleshooter.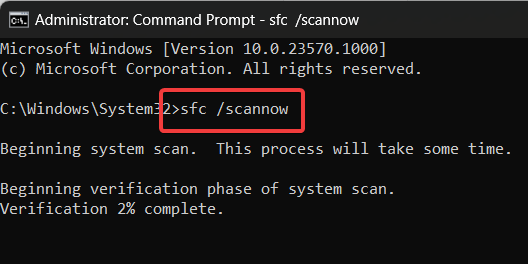 Secondly, you can use the SFC (System File Checker) scan feature by entering the command 'SFC /SCANNOW' and restarting the System.
If nothing works for you, we recommend using an installation assistant or a third-party app like Rufus to clean install Windows 11 2023 Update.