Microsoft is adding a new feature… to declutter one of Edge's controversial features – the Sidebar, which can be docked to the right side of Windows 11 and Windows 10. A new feature or pop-up is being tested in Microsoft Edge Canary that automatically detects unused items in the Sidebar.
Microsoft added the Sidebar to Edge in September 2022 and promised that this feature could boost your productivity on Windows 11, especially Windows 10, which doesn't come with Copilot. By default, the Sidebar has a lot of tools that can be accessed side-by-side within Microsoft Edge.
For example, you can click the "Math Solver' icon to do quick math without opening another window. Similarly, you can open other services like Outlook directly within the Sidebar, which works smoothly with other browsing activities. The items in the Sidebar are added automatically, which can bloat the Edge's experience.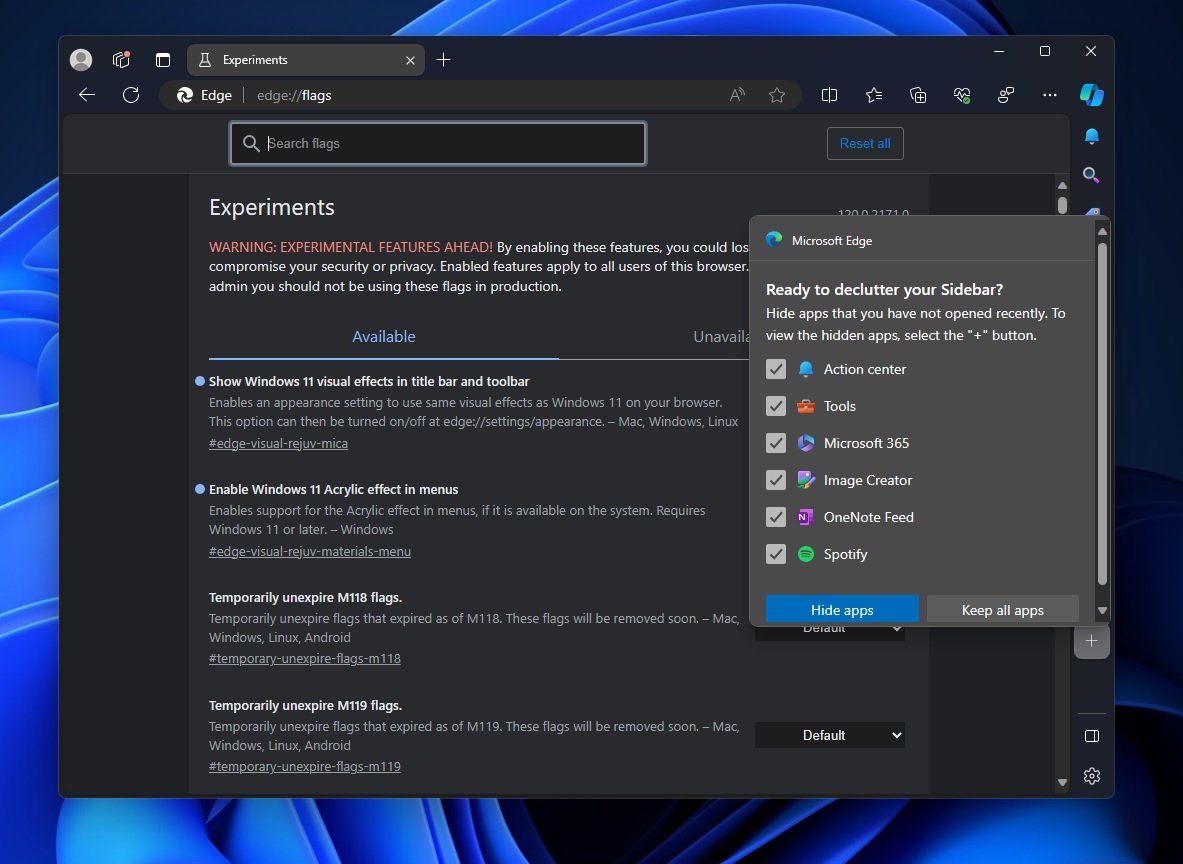 Microsoft wants to fix the bloat in Edge, starting with decluttering the Sidebar. A new pop-up, as shown in the above screenshots, lets you declutter your Sidebar by hiding apps that you have not opened recently. You can choose between "Hide apps" and "Keep all apps" in the pop-up.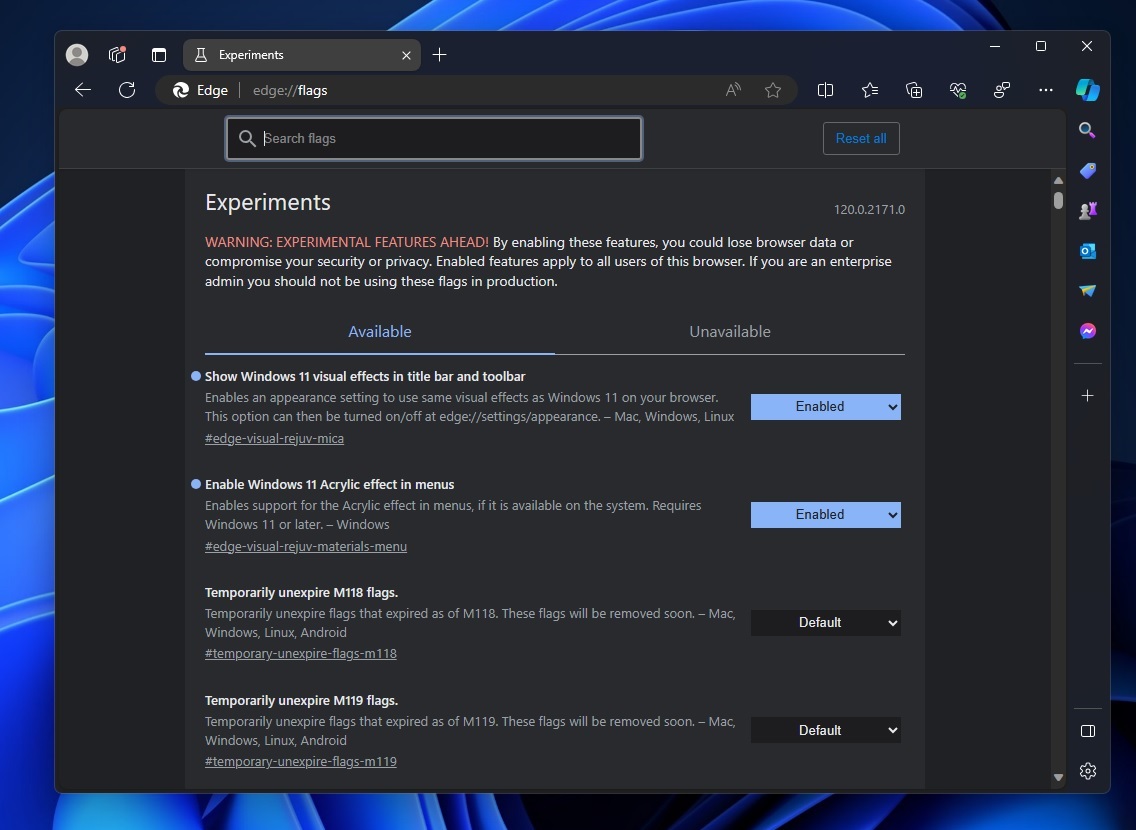 The first option, "hide apps", hides all unused apps in the Sidebar, making the browser look less cluttered. You can view the hidden apps by selecting the "+" button. The second option rejects Microsoft's suggestion and lets you retain the existing look.
Can you disable the Sidebar in Edge?
If you hate the Sidebar, you can hide it by clicking the "Auto-hide" button in the Sidebar, but if you want to block the feature entirely, you can use a group policy.
As noted by Microsoft in a support document, you can block the Sidebar in the group policy
using the HubsSidebarEnabled policy. When the Sidebar is blocked via group policy, it automatically blocks all apps.
To disable the Sidebar in Edge using the group policy editor, try these steps:
Open Administrative Templates > Microsoft Edge. From there, you will need to find an option called Show Hubs Sidebar.

You can block the Sidebar by selecting Disabled under the Show Hubs Sidebar. Similarly, if you want the Sidebar back, select Enabled.
After making changes, hit the "OK" button and relaunch Edge. You will notice a clean Edge experience without the Sidebar. Of course, as mentioned in the second two, you can revert the changes anytime.