KEY POINTS
Windows 11 23H2 update requires users in the European Economic Area (EEA) to give explicit consent before data can be shared between
Windows and other Microsoft services they are logged into. This might affect features like certain file recommendations in the "Recommended" section of the Start menu.
The new data consent feature is part of the Windows 11 23H2 preview build but isn't fully functional yet
Windows 11 is in a constant state of change now with the many different tiered builds and previews. While the Windows Insider blog posts are a good point to check the changes introduced, some of us do skim them over.
A notable change, introduced in Windows 11 Build 23521 of August 2023, mandates users to consent before sharing their data.
Specifically, in the European Economic Area (EEA), explicit consent is now necessary before data can be shared between Windows and other Microsoft services that a user is signed into. This translates to certain features, such as specific file recommendations in the "Recommended" section of the Start menu, potentially being unavailable if consent isn't given.
"Without consent to share data between Windows and other signed-in Microsoft services, some functionality in Windows features may be unavailable, for example certain types of file recommendations under "Recommended" on the Start menu," Microsoft noted in a blog post published in August 2023.
Microsoft is now testing the new privacy consent integration in the Windows 11 23H2 preview build, but it doesn't work properly.
While our readers might have opinions, we believe this change is for the best. After all, who wouldn't like more power at the hands of the users?
The catch is that this feature will only be available to users in the EU. The EU has always championed privacy and sustainability for their citizens. However, the rest of the world is still in the hands of the big corporations hoarding their users' data.
The change, while entered in preview in August, will start showing up for more and more users in the coming months. With the Windows 11 23H2 public release around the corner, the change will most likely roll out for all users with the update later this year.
We tried to test the feature from our end, and sadly, it wasn't yet showing up. Maybe it's still under work or a part of Microsoft's A/B testing. When we asked Microsoft about this, we got a standard reply.
"We have nothing more to share beyond what's in the blog post. This change was previously rolled out to the Dev Channel in August," the company said.
Features that may fall under the scope of Windows 11 privacy consent
While we are not yet certain what Microsoft means by "features", we can make a pretty good guess.
Firstly, we have Microsoft Copilot. Microsoft's newest AI-powered assistant for Windows 11 has rolled out to the general public outside Europe. It leverages heavily on Bing and its newly gained AI prowess and will roll out to everyone in the coming weeks.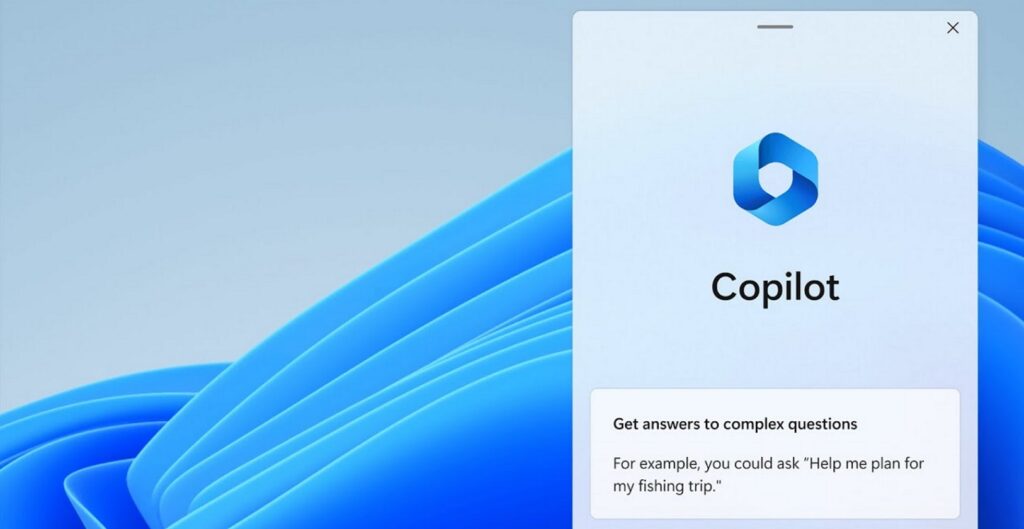 Copilot relies heavily on user data, and the AI capabilities are a constant source of worries for the privacy-minded. With the EU on the lookout, Microsoft will ensure users consent before sharing their data.
Some of Windows 11's core apps might get the revised treatment along with Copilot.
While we don't have anything further to share for now, you can bet that we'll be on the lookout and update this article with any new developments we can hear of.