KEY POINTS
Google Chrome is introducing a feature that allows users to see the memory usage of individual tabs in real time. Users can view how much RAM it consumes by hovering over a tab.
Currently being tested in Chrome stable with select users, this feature is designed to help users identify resource-intensive web pages and manage them more efficiently. However, it won't provide a detailed breakdown like the built-in Task Manager.
In addition, Google continues its efforts to enhance Chrome's performance. They've implemented features to reduce the browser's memory usage and extend battery life, including the Memory Saver, which reallocates resources from inactive tabs to active ones.
Google Chrome can be a resource hog, particularly on Windows 11 or 10, but did you know that high memory usage is not always Google's fault? Some websites can also be a natural resource hog, and thanks to Chrome's new feature – you can now spot tabs or web pages draining your resources.
While it's already possible to monitor RAM usage of tabs and extensions using Chrome Task Manager, Google wants to make the process easier. Google is testing a new feature in Chrome stable with select users that reveals how much RAM a tab uses. The new feature shows "memory usage" when you hover over the open tabs in real-time.
Of course, Chrome's new tab feature is not as powerful as the built-in Task Manager, and it won't show a breakdown of running processes, tabs and extensions. By hovering over the tabs, you can only check Chrome's tab performance and manually close tabs using most of your resources.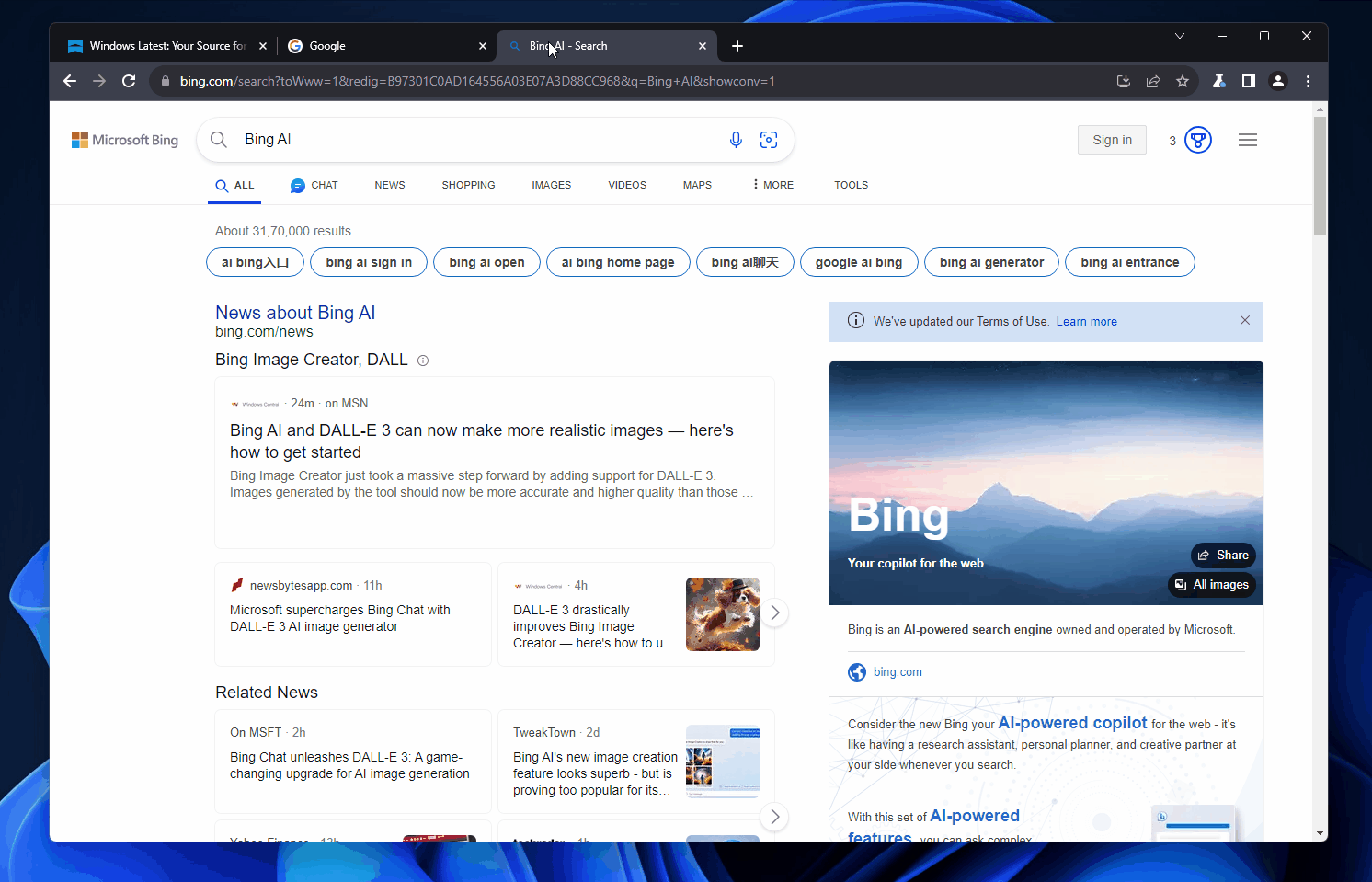 "Memory usage" shows how much memory each tab is using. Based on Chromium commits seen by Windows Latest, the "memory usage" shows memory consumed by the opened web page and its associated background processes.
Google is testing memory usage tab hover cards in Chrome stable, and it's enabled by default on our devices. If you do not see the feature, head to Chrome://flags, enable "Show memory usage in hovercards", and relaunch the browser.
The same feature also shows when Chrome's Memory Saver has frozen the tab to save memory.
Google also offer other tools to monitor performance. For example, Chrome DevTool's performance monitor is a better way to monitor memory usage at a high level alongside other key metrics like CPU, FPS, and DOM. Other Chrome features let you closely watch DOM nodes, JS objects, and more.
Google Chrome's memory usage improvements
For those unaware, Google has been working on multiple performance-related improvements.
For example, last year's big Chrome update added two new features to reduce the browser's memory usage by up to 40% and extend battery life when the device's battery is less than 20%.
Memory Saver, now integrated into Chrome's new hover card feature, automatically frees up memory from inactive tabs so that more resources can be allocated to active tabs and processes.
Google believes this is particularly useful when other resource-intensive apps are open.
In addition to Chrome's performance monitor, Google is testing full-fledged tracking protection, improved incognito mode with better privacy controls, and more.