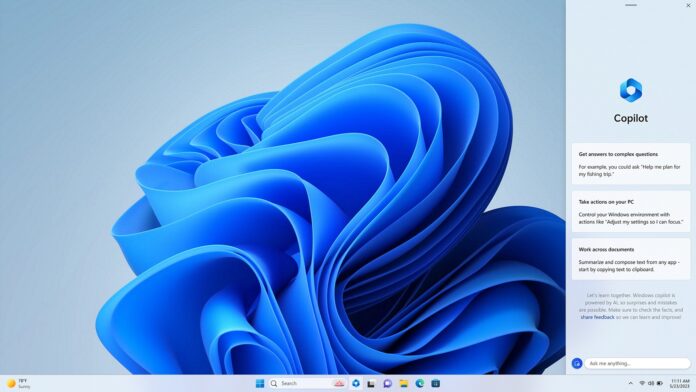 Windows Copilot could begin shipping to testers in the Windows Insider Program in the coming weeks, and we've finally got an early look at Microsoft's most significant AI upgrade for Windows 11. This new AI-powered Copilot uses Microsoft Edge's rendering capabilities to create a "centralized AI assistance" for desktops.
With Windows Copilot, Microsoft will further integrate its Bing Chat and Microsoft Edge into Windows 11. The Copilot runs Bing Chat, an artificial intelligence chatbot based on OpenAI's ChatGPT, inside a web-based container on desktop and apps using Microsoft Edge's rendering capabilities.
Unsurprisingly, the company uses Microsoft Edge capabilities to further integrate Bing Chat into Windows 11. Microsoft has already started testing bits of Windows Copilot in the operating system, and we have managed to access an early, unreleased version of the Windows 11 AI upgrade.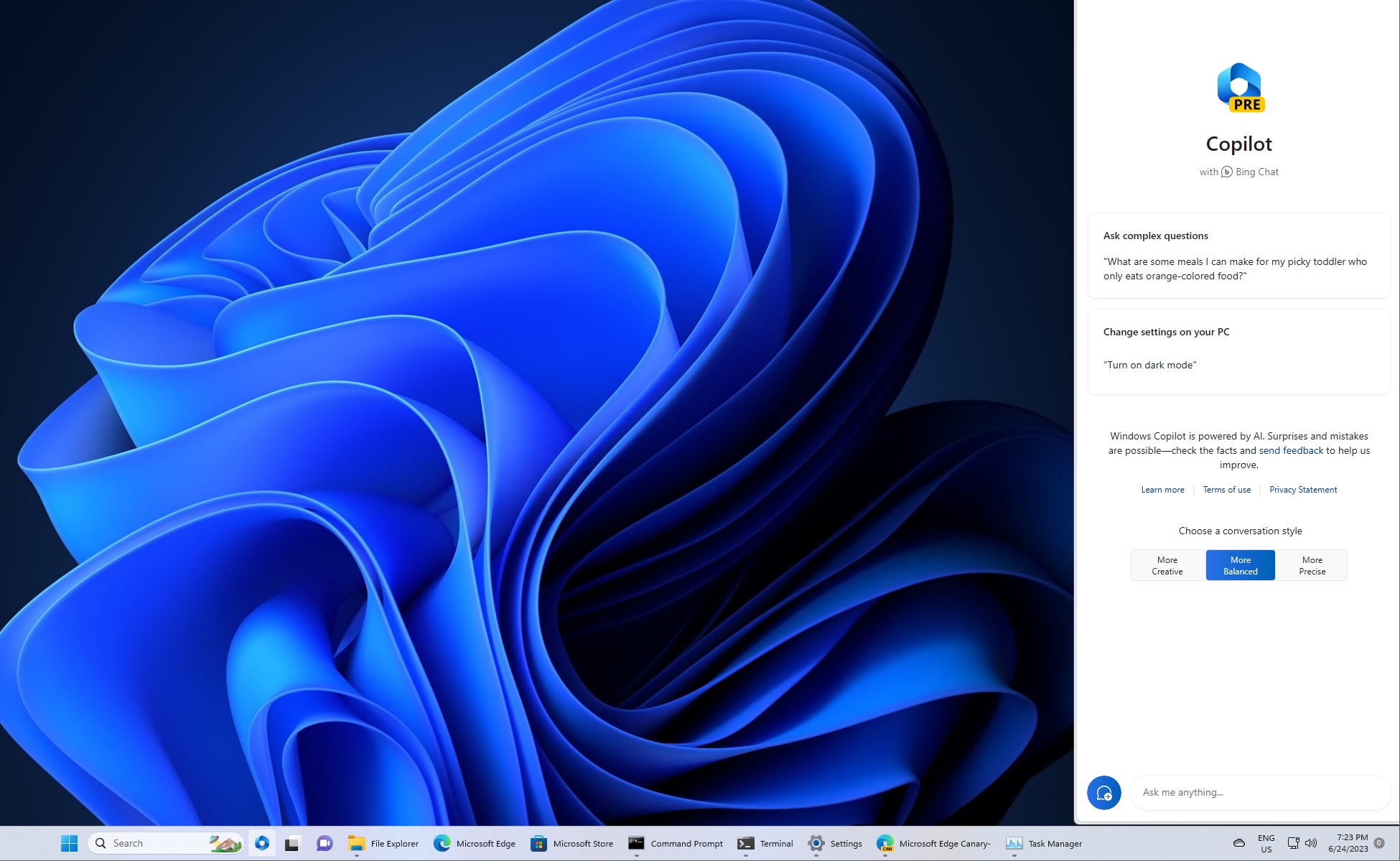 We asked Windows Copilot to explain how it works. According to Bing-powered Windows Copilot, or lets call it "Bing.com with Windows 11 integration", you can ask the assistant to change practically any critical setting in the OS. For example, Copilot can turn on dark or Do Not Disturb modes.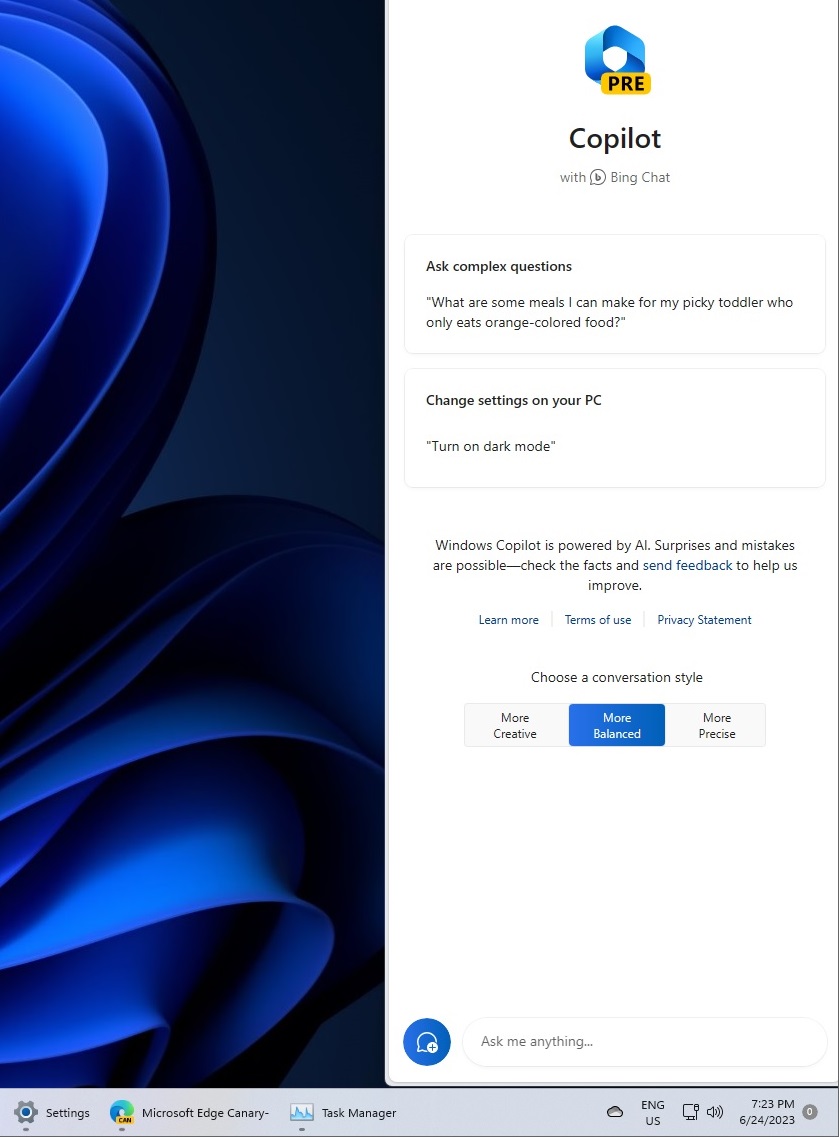 You can ask it to open up a particular app, such as Microsoft Word or PowerPoint. Or you can even use Windows Copilot to configure Windows.
It does appear to be better than the current search implementation in Windows 11, and we expect it to improve significantly in the coming months.
Windows 11's Copilot is web-based, but it's deeply integrated into the operation system and can detect what apps you're using. For example, if you're in Outlook or Word, you can open Windows Copilot to help you write the email or summarize the essay that you're typing out in Word.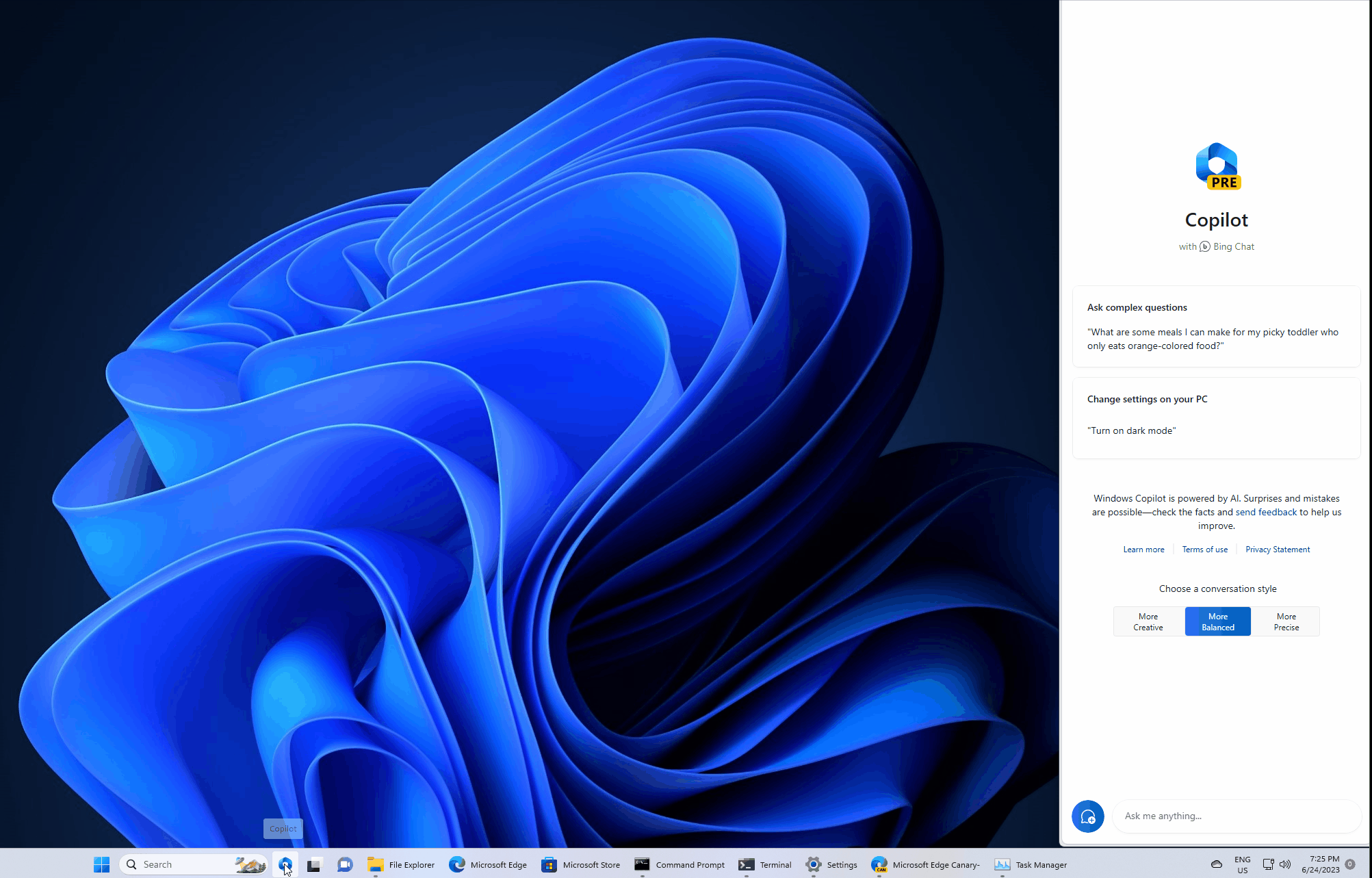 Since Copilot is powered by Bing, which ChatGPT powers, it can offer wrong information or refuse to perform specific actions.
Our tests showed that Microsoft could use in-house plugins to customize Bing.com for Windows 11. This feature is called "action cards" or "desktop actions" and allows Copilot to detect how you're using the operating system and offer you suggestions based on that.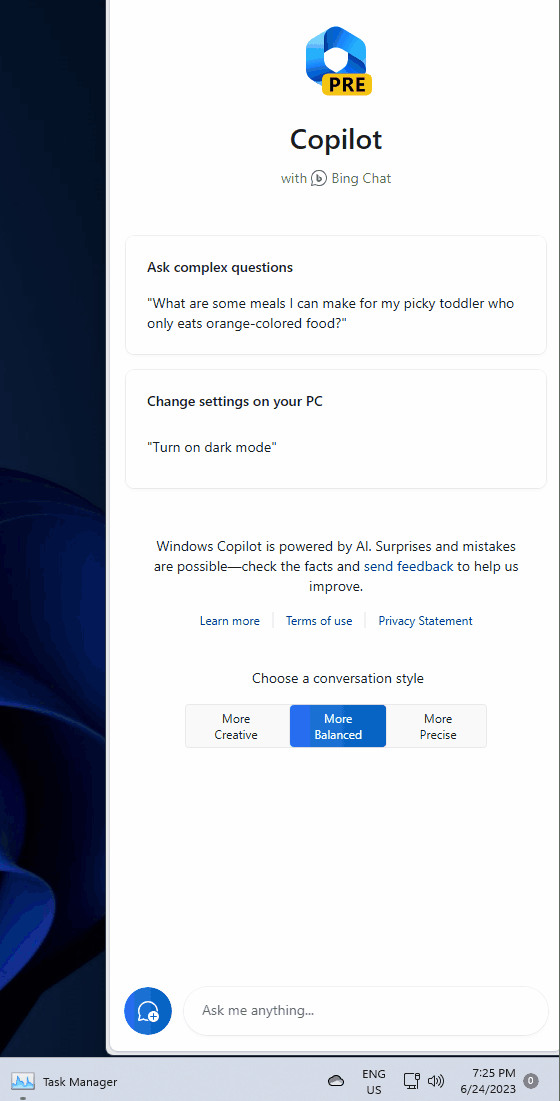 The "action cards" feature and customization turn Bing.com's chat into a full-fledged Copilot for Windows 11 running inside Microsoft Edge-powered container.
While the web powers the Windows Copilot experience, it's not a bad idea. Microsoft wants us to keep it used on the side of our screens, so it'll need to ensure Windows Copilot is regularly updated and functional and doesn't break apps or negatively affect your productivity.
The web integration allows Microsoft to improve Windows Copilot core at any moment.
Cortana was also an assistant that Microsoft added to Windows 10, and it was supposed to help you perform tasks and offer help. Many people quickly disliked Cortana, as it often failed to complete tasks/actions or provided outdated information. And, even worse, it just refused to help with anything complex.
Microsoft wants to fix it using ChatGPT, Bing, Microsoft Edge, and OpenAI's plugins.
Windows Latest expects Microsoft to ship Windows Copilot to testers in the coming weeks.