Mail & Calendar app shipped with Windows 10 and Windows 10 Mobile with much fanfare, offering a decent email experience. While the experience is proper, Microsoft cannot maintain its first-party apps and has been trying to replace most of them with Progressive Web Apps, otherwise known as web wrappers with OS integration.
The Mail & Calendar app is being replaced by Windows 11's new web-based Outlook app, which uses Microsoft Edge's rendering capabilities to run the website (Outlook.com within an app container). While the new app is a web wrapper, it offers deeper Windows 11 integration than most web-based email services.
The new Outlook experience codenamed "Project Monarch" is officially called "new Outlook for Windows", and it will begin replacing the existing Mail and Calendar apps in September 2024. However, Microsoft says those interested in the update can click the "Try new Outlook" toggle and switch to the new experience today.

Microsoft may likely allow businesses and enterprises to keep using Mail and Calendar longer than September 2024.
For now, Microsoft has assured users do not have to make any changes to the Outlook experience in Windows 11, and you will see a notification recommending a switch to the new app.
Once the forced migration completes, expected to begin in September 2024, Microsoft will remove the Mail and Calendar apps from the Microsoft Store. This means you can no longer download the Mail and Calendar apps unless you have the offline installer.
It looks like the tech giant also plans to block access to the existing Outlook and Calendar apps at some point in future.
If you've subscribed to Microsoft 365 or Office 365 subscription, you can use the new Outlook for Windows with just one click. The new app has been updated with support for Google's Gmail, Yahoo, and other personal email accounts.
Again, you can keep using the existing apps for another year. Or you can switch to the new email experience by manually downloading the new Outlook app. Still, the app is officially available via the Microsoft 365 Insider program, which requires a paid subscription.
New Windows devices to ship with the new Outlook app
Microsoft plans to ship Windows 11 devices with new Outlook in 2024 and add more artificial intelligence features.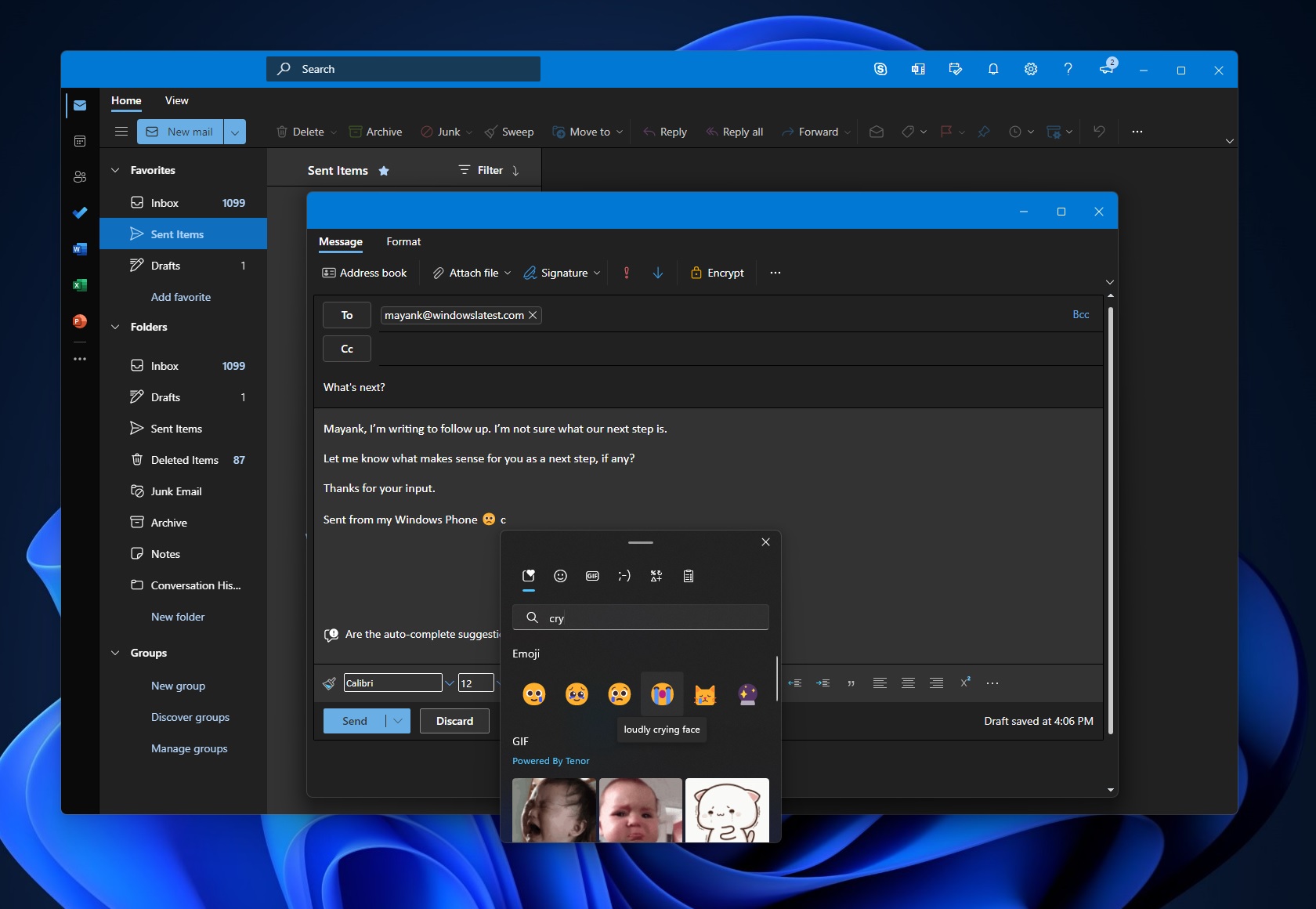 A company's support staff confirmed they're "reevaluating the timing and implementation of this change", and it's likely the Outlook and Calendar app's retirement could go beyond September 2024.
It is essential to understand that the existing Outlook apps are under 'maintenance mode', and users need to download the new app to try the upcoming AI features to streamline everyday tasks.