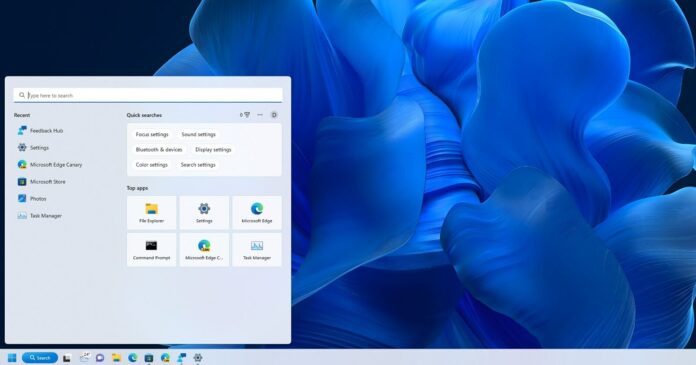 Microsoft officially shipped Windows 11 Moment 3 update in May. While the update shipped in May, only those who manually enabled a toggle in Windows Update could download and install the Moment 3 update. This will change soon as Microsoft plans to enable Windows 11 Moment features by default in July's Patch Tuesday.
The June 2023 optional update will begin rolling out in a few days with Moment 3 features enabled by default. We have also spotted references to Patch Tuesday of July 2023 having the Moment 3 improvements turned on by default.
In other words, starting with Windows 11's July 2023 Patch Tuesday Update, you don't need to enable the optional toggle to try the new Moment 3 features. This will allow the company to test the "configuration updates" toggle for the next big update, dubbed Windows 11 23H2.
While Windows 11 22H2's Moment 3 is not as big as the Moment 2 update, it has some intriguing features. It has several quality-of-life improvements that should make it a decent update compared to the monthly cumulative updates, such as the May 2023 Update and April 2023 update for Windows 11.
Microsoft is introducing a few improvements to the taskbar. For example, the taskbar gets a new icon to notify users when their apps use an active VPN (virtual private network) connection. It is worth noting the feature does not apply to some third-party apps that rely on their own interface instead of using the VPN connections set up in the settings.
Taskbar is also getting a nifty tweak – support for seconds. This allows you to view time in seconds, a feature that was removed with the release of Windows 11 in 2021.
Another change improves the notifications system in Windows 11, with Microsoft allowing you to copy two-factor authentication codes directly from push notifications. For example, if you're on the bank's gateway and receive an OPT via Outlook, you can directly copy the OPT with one click.
Other features improving with Windows 11 Moment 3 update
In addition to the above quality improvements, Microsoft has updated apps and other OS areas, such as the widgets board and Task Manager.
Task Manager is getting a new feature that lets you create live kernel memory dump files and troubleshoot issues in the background while the apps keep running.