Last Wednesday, Microsoft released Windows 11 KB5026446 Moment 3. This cumulative update is optional and has many improvements, including Moment 3 features shipping via Windows configuration update. It also comes with a significant performance boost.
Among the new features are support for seconds in the taskbar system tray clock, a redesigned in-app voice access command help page, and the live kernel memory dump (LKD) collection from Task Manager.
The update also added a new Settings page dedicated to USB4 hubs and devices, which can be found at Settings> Bluetooth & devices > USB > USB4 Hubs and Devices. This section provides crucial information about the system's USB4 capabilities and connected peripherals.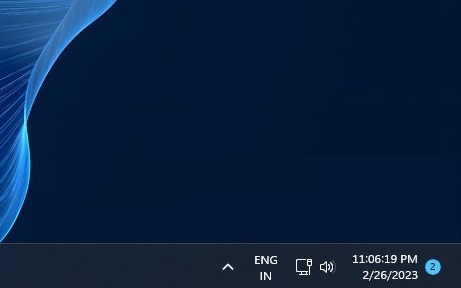 But the update isn't just about new features but also some significant performance improvements.
The Windows 11 Moment 3 update significantly enhances search performance within Settings, while devices using a mouse with a high gaming report rate will see a performance boost.
In addition, Microsoft has refined shell interactions frequently utilized by users—like the Taskbar, Notifications, and Quick Settings—improving their speed by up to 15%.
The tech giant confirmed these performance fixes in a support documentation published last week.
Further improvements are aimed at increasing productivity.
The time taken to reach the desktop has been reduced by 10%, and the impact of startup apps has been cut by over half. The sustainability of PCs has also been given consideration, with the introduction of new Energy Recommendations and Carbon-Aware Windows Update.
These measures have resulted in a 6% average reduction in energy consumption for users who utilize the recommended energy settings.
Microsoft has touted Windows 11 as the most reliable version of Windows to date, with recent updates further augmenting this reliability.
Performance enhancements extend beyond Windows 11 as well. Microsoft Edge now starts up faster than ever and conserves memory with features like Sleeping Tabs, which save up to 83% of memory for background tabs.
Additionally, the new Microsoft Teams app for Windows is now twice as fast while consuming half the resources, further demonstrating Microsoft's commitment to improving efficiency and user experience across its product range.
As mentioned at the outset, the Windows 11 Moment 3 update ships with many new features, including a new copy button to copy two-factor authentication codes directly from the notification toast. Microsoft is also adding access key shortcuts to File Explorer's context menu to help you better understand certain features.
Moment 3 can be installed via Windows Configuration update, and features will be enabled by default in July's Patch Tuesday.