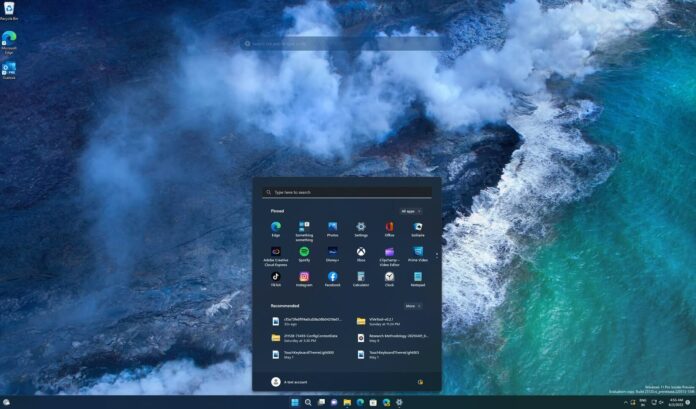 The quirky conundrum of design consistency in Windows 11 is so compelling that I could pen an entire novel. We could even ask Microsoft's Copilot to give a quick summary and create a presentation, but guess what? The problem would still be hanging around, ready for the next chapter.
While Windows 11 is the best choice for productivity and gaming, it is still far from something you can call an operating system with a consistent design. Despite Windows 11's fresh look and feel, the operating system has retained some outdated remnants from previous versions.
In a bizarre case of inconsistent design, Windows 11 still references the Windows 8 'Search Charm' when users attempt to switch from a Microsoft account to a local one. The below screen appears when users try to switch to a local account when device encryption is enabled.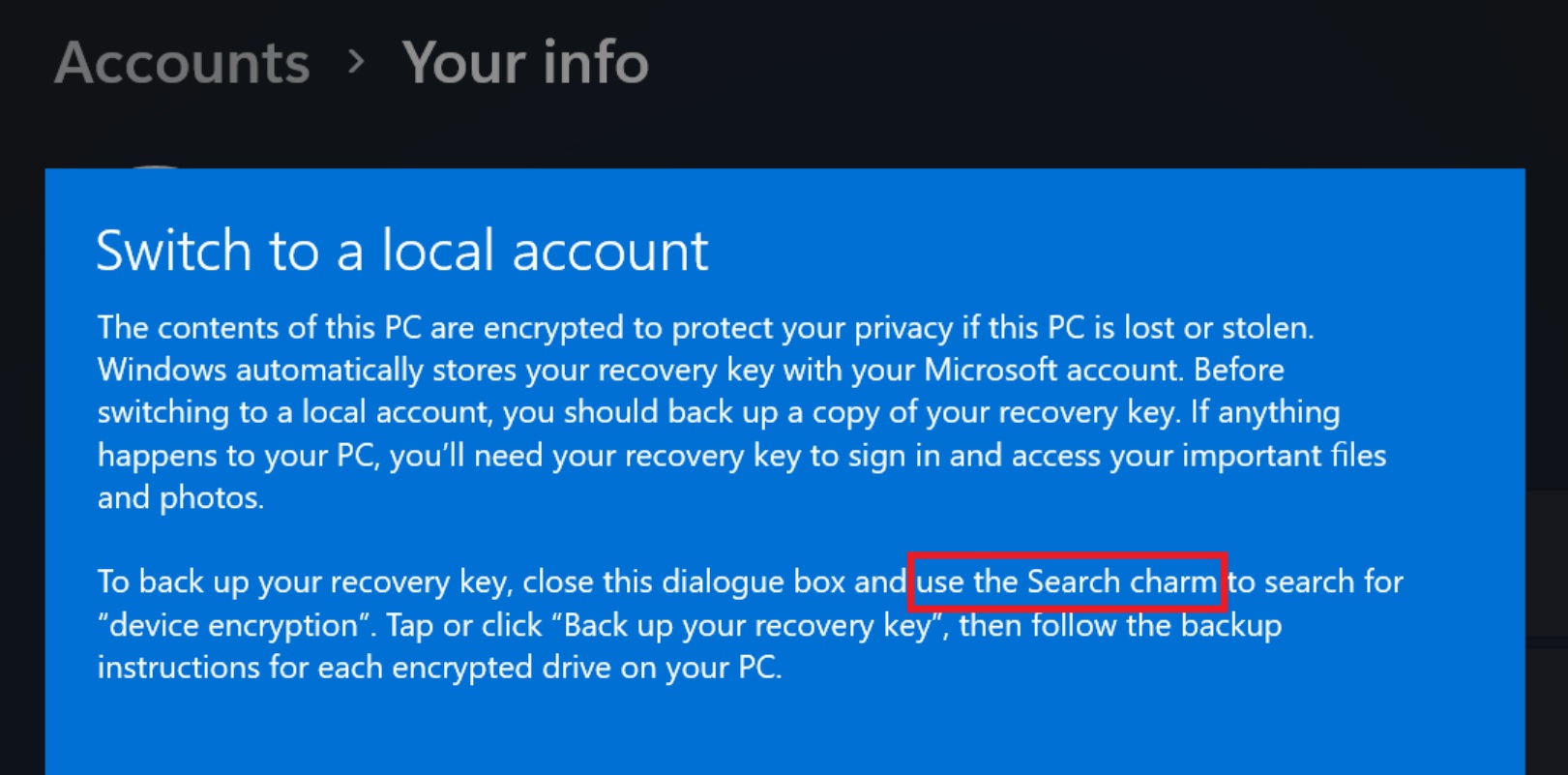 The 'Search Charm,' a feature unique to Windows 8, is no longer present in current Windows versions. Yet, the instruction for backing up a recovery key in the "Switch to a local account" process still advises users to "use the Search charm to search for 'device encryption'.
I don't know how many of you have used Windows 8, but Charms Bar was a pretty neat addition to the OS, at least on tablets. On Windows 8, a swipe from the right side of the screen activates the Windows 8 Charms Bar, which contains a set of features, such as a search bar, Settings, Devices, and Start Screen button.
The charm bar is no longer available in the OS, but Windows 11 still references it in Windows Settings.
While Windows 11 has modernised many elements, including replacing Windows 95-era icons, it's surprising to find such a glaring oversight.
There are similar design consistency problems in the operating system. For example, if you frequently use Windows Settings app, you would have noticed references to "PC settings", a term previously used in Windows 8
This issue underscores the importance of comprehensive design audits during software development and updates. As Microsoft continues to push forward with new versions and features, it must also ensure the removal or modification of outdated instructions and references, which can otherwise lead to confusion for users.