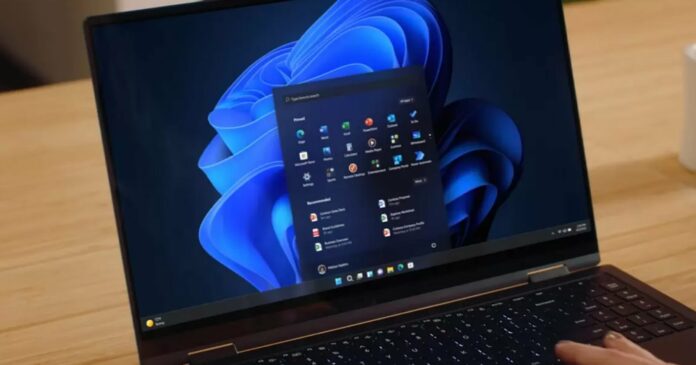 Microsoft has rolled out the KB5026372 update for Windows 11 22H2, bringing various changes and improvements. The company has posted direct download links for Windows 11 KB5026372 to its portal.
Windows 11 KB5026372 is a mandatory security update for the OS, and it will download and install automatically unless you have changed the default settings. The update doesn't come with many new features, but several quality fixes exist, including animated icons for Windows widgets.
One of the most notable additions in this update is the introduction of animations for a few icons on the Widgets taskbar button. Users will now notice these animations activating when a new announcement appears on the Widgets taskbar button or when they hover over or click on it.
In addition to the visual enhancements, Microsoft has implemented a new toggle control within the Settings > Windows Update page. Once activated, this feature prioritizes the user's device to receive the latest non-security updates and enhancements as soon as they become available.
It's worth noting that for managed devices, this toggle is disabled by default. For more details on this functionality, users can refer to the "Get Windows updates as soon as they're available for your device" section in the update documentation.
The KB5026372 update also addresses a couple of issues affecting users' experience. One such issue pertains to Microsoft Edge's IE mode, wherein pop-up windows would open in the background instead of the foreground. This update has resolved the issue, ensuring that pop-ups appear as intended.
The update is titled "2023-05 Cumulative Update for Windows 11 Version 22H2 for x64-based Systems (KB5026372)", and features highlighted in this article are exclusive to this only. On Windows 10, you will get a new KB5026361 update with several similar bug fixes, but certain changes remain limited to Windows 11.
Download Links for Windows 11 KB5026372
Windows 11 KB5026372 Direct Download Links: 64-bit.
KB5026372 (Build 22621.1702) important changelog
Here's a comprehensive list of the problems the update resolves:
The update fixes an issue affecting signed Windows Defender Application Control (WDAC) policies, which were not being applied to the Secure Kernel when Secure Boot was enabled.
Task View displaying in the wrong area when closing a full-screen game using Win+Tab has been addressed.
The update resolves an issue with Windows Hello for Business PIN sign-ins for Remote Desktop Services, which previously displayed an error message, "The request is not supported."
Administrator Account Lockout policies reporting issues in GPResult and Resultant Set of Policy have been fixed.
An issue affecting the Unified Write Filter (UWF), which caused devices to stop responding when turned off using a call to Windows Management Instrumentation (WMI), has been addressed.
The update resolves a stop error in the Resilient File System (ReFS) that prevented the OS from starting up correctly.
Issues with MySQL commands failing on Windows Xenon containers have been fixed.
SMB Direct endpoint availability problems on systems using multi-byte character sets have been resolved.
The update addresses an issue with apps using DirectX on older Intel graphics drivers, which previously triggered an error from apphelp.dll.
Lastly, the update fixes an issue with both the legacy Local Administrator Password Solution (LAPS) and the new Windows LAPS feature, which failed to manage the configured local account password under specific circumstances.
Another problem addressed in this update involves the Chinese input method. Previously, users could not see the entirety of the first suggested item. The latest update fixes this issue, ensuring users can view and select suggestions without hindrance.
Overall, the KB13345679 update for Windows 11 22H2 offers a range of enhancements and bug fixes to improve user experience and system performance.