It's almost May 2023 already. And guess what? Spotify has given its Windows 11/10 app yet another new look with "Your Library" and other features. But users aren't entirely thrilled about it – they're saying it's just another cluttered redesign, and they want to return to the classic Spotify design.
Spotify's updated Windows 11 and Windows 10 app now features a new sidebar experience, the "Your Library" section. This new "Your Library" section is the most significant change in the update, and some are criticizing it. As the name suggests, it is a central hub where users can access their music, podcasts, playlists, and other content.
This update comes with a lot of changes, including new advanced filters for collections (Playlists, Artists, Albums, Podcasts) and additional filters (By you, By Spotify, Downloaded), Sorting options (Recents, Recently Added, Alphabetical, Creator, Custom Order) for collections.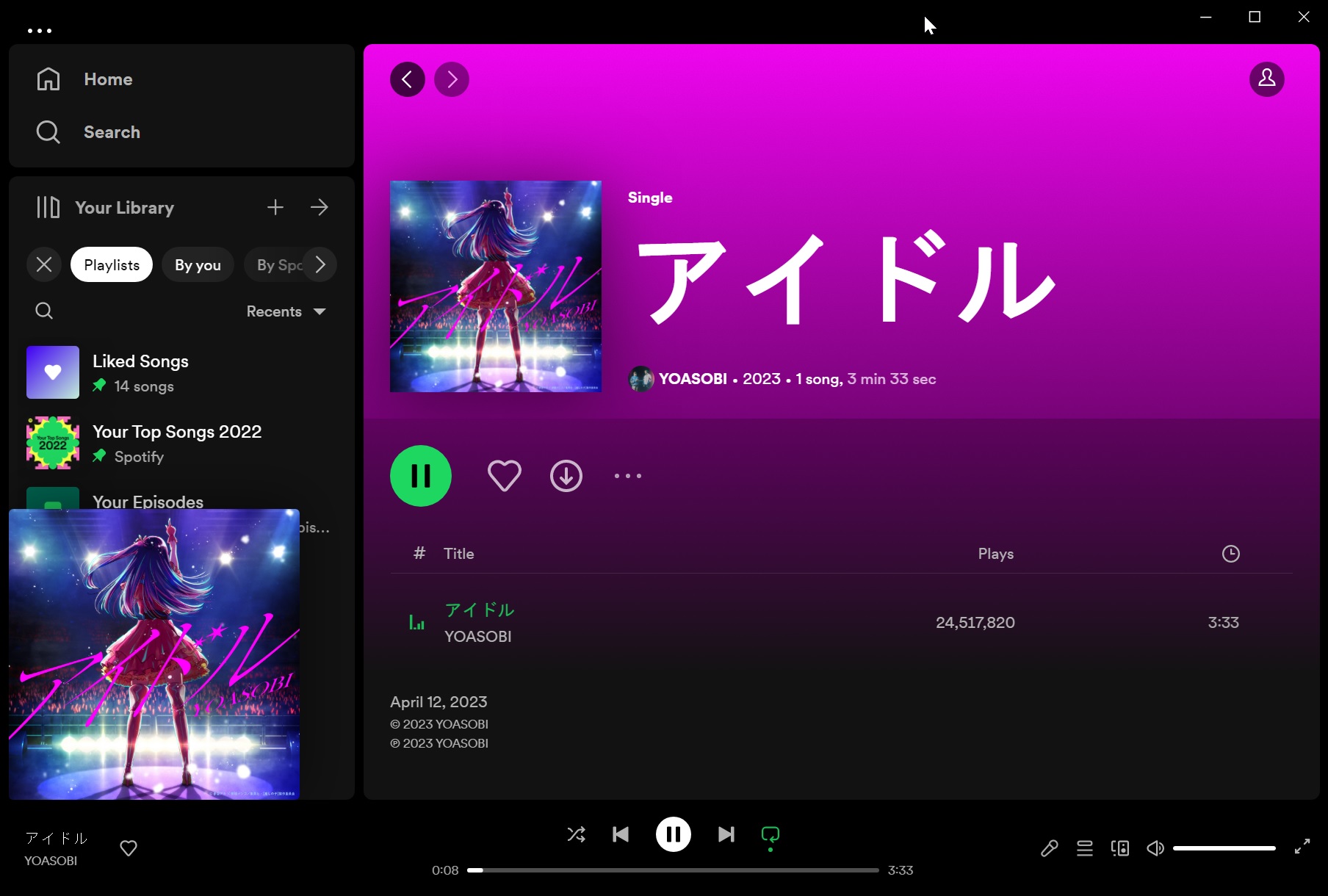 The introduction of the new Your Libary section in the sidebar also means the feature is going away from the streaming app's homepage or primary browsing area. Spotify says the new Your Library section is flexible, so you can change the order of the playlists in it, pin whatever you want and more.
You can adjust the size and see more extensive art covers by changing to a grid view.
Spotify users protest, calling it yet another worst design overhaul
Many users are unhappy with Spotify's new interface, citing its inefficient use of desktop space and a downgrade in their browsing experience.
One user commented, "Please change it back! Why should I give up half of my desktop size to have an overview of my albums and artists? I think it's a huge downgrade and makes my browsing experience much worse."
Others are frustrated with the lack of persistent filters, the floating album art, and the inability to resize or side-scroll album art. One user wrote, "Using and doing certain things now requires MORE user intervention which is the opposite of what you want." They always wanted to sort songs and playlists in a custom order.
Some users have also encountered issues with the desktop app, such as limited pinning options and difficulties with folder creation and organization. Users are voicing their concerns on Spotify forums, requesting that the desktop app reverts to its previous design.
In the past few months, Spotify has faced a lot of criticism. For example, users of Windows 10 and 11 experienced an unexpected situation where the Spotify app was automatically installed on their devices without their consent. The issue appeared to affect many users and raised concerns among users who hadn't requested the app and found it intrusive.
Microsoft promptly addressed the situation, and the issue was later resolved.
As the new design garners criticism, it remains to be seen whether Spotify will make further adjustments to satisfy users' preferences and improve their overall experience with the platform.