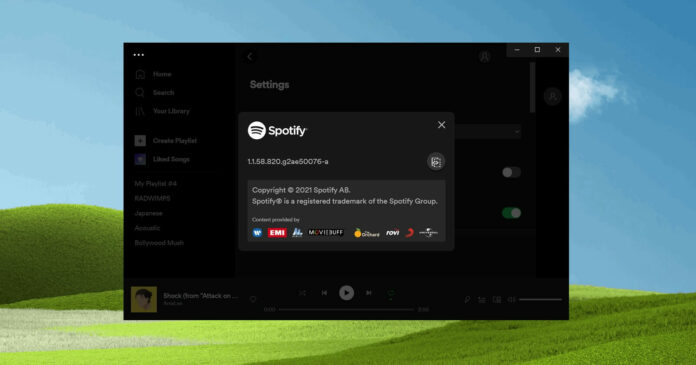 According to many users on social media platforms and individual reports received by us, Spotify – the popular streaming app – was automatically installed on Windows 10 and Windows 11 computers without warning. We don't know if this was an intentional decision by Microsoft or a bug, but the app also started on startup for many users.
The report is all over social media platforms like Twitter (1, 2, 3) and Reddit. Some have also left negative reviews in the Microsoft Store, asking Microsoft officials to explain how the app was automatically installed onto their systems.
"My computer updated itself last night and Spotify was on it this morning. The easiest way to insure I don't trust your app. – Uninstalled and left a 1 star review for being creepy," one of the users noted.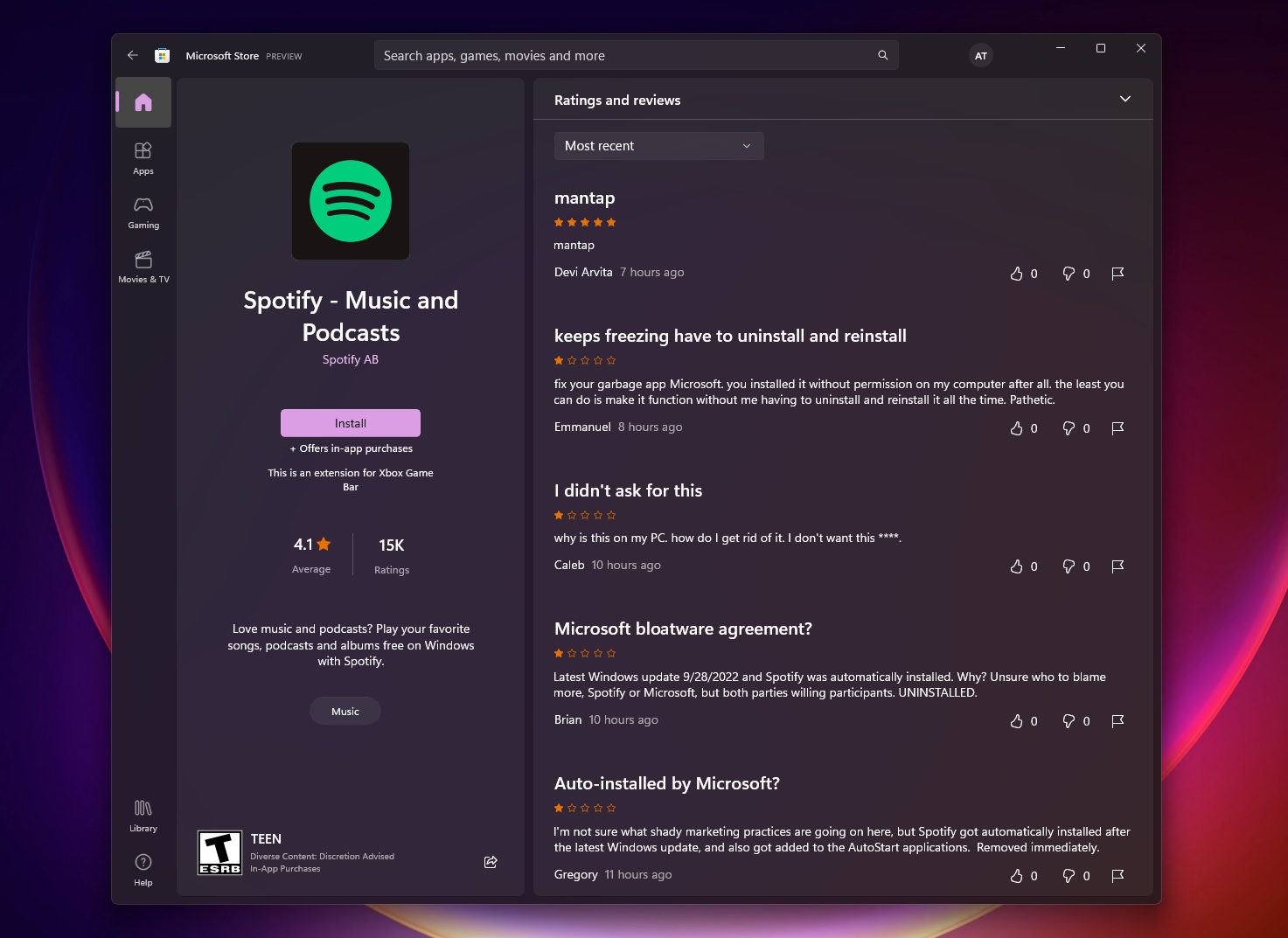 "Noticed it yesterday. Told a friend and he had it too. Uninstalled it immediately. The age of Windows updating with bloatware is now," another user added. "Anyone running Windows 11 randomly have Spotify start launching on startup despite never using it before?" a user expressed their frustration on Twitter.
"Did Windows just force Spotify on anyone else in the last few days? Two machines have done this now. Far too much control is taken by Microsoft now I think, time to put this new SSD into my Linux box and use that for daily tasks (besides Steam)," another Twitter user tweeted.
We don't know how the app got installed on Windows machines. It can't be Spotify as the app store is controlled by Microsoft. It's possible that Microsoft accidentally pushed out the app to PCs via its app store due to a bug in the system.
However, it's also possible that this is a feature. That's because Microsoft does have the ultimate control over the apps "rented" i.e downloaded from the Store. The company uses the same mechanism to automatically install Candy Crush and other apps.
If you're wondering "Can Microsoft Store install apps to your PC without your input?" the answer is "Yes, they can". You don't have to be in front of your desktop phone to grant privileges to certain app installs pushed via Microsoft Store or Windows Update. One of the best examples is Candy Crush.
When you install any app from the store, you're giving the store access to your device and Microsoft can remote uninstall apps for your convenience (yes, it's a feature).
Even if the Spotify app was installed on Windows 10 / Windows 11 without that explicit permission, you can always uninstall it and it won't download or install again. That said, it goes without saying that many users still take offence to Microsoft downloading apps onto their systems without their consent, even though it can be removed.
We've reached out to Microsoft for comment and we'll update this article if we hear back from the company.
Update 1: We're in touch with Microsoft. This article will be updated with more details when Microsoft shares anything with us.