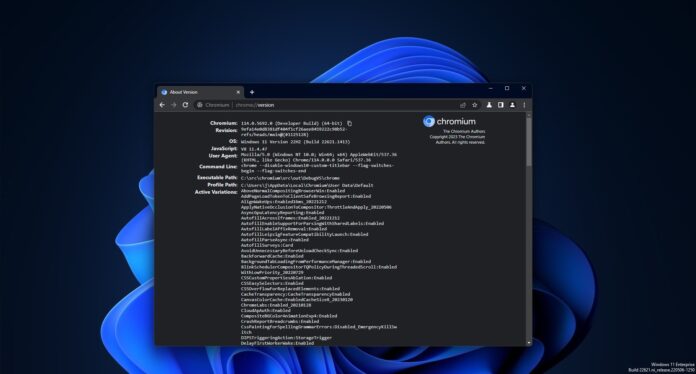 After Microsoft Edge, Google Chrome could become the second browser to use Windows 11's shiny Mica material. According to recent updates in the Chromium Gerrit, Google Chrome is set to incorporate Microsoft Edge's Mica design to enhance the user experience on Windows 11.
An independent engineer has submitted a change list (CL) to enable the Mica effect in Chromium, stating, "Windows 11 22H2 Mica titlebar sample code. This CL demonstrates minimal code changes to enable the Mica Alt titlebar material in Chromium using Windows 11 22H2's new DWMWA_SYSTEMBACKDROP_TYPE DWM attribute."
Moreover, the first patch related to the implementation of this feature has been merged, enabling the custom tab search caption button to be displayed alongside system-drawn ones when using the system-drawn title bar.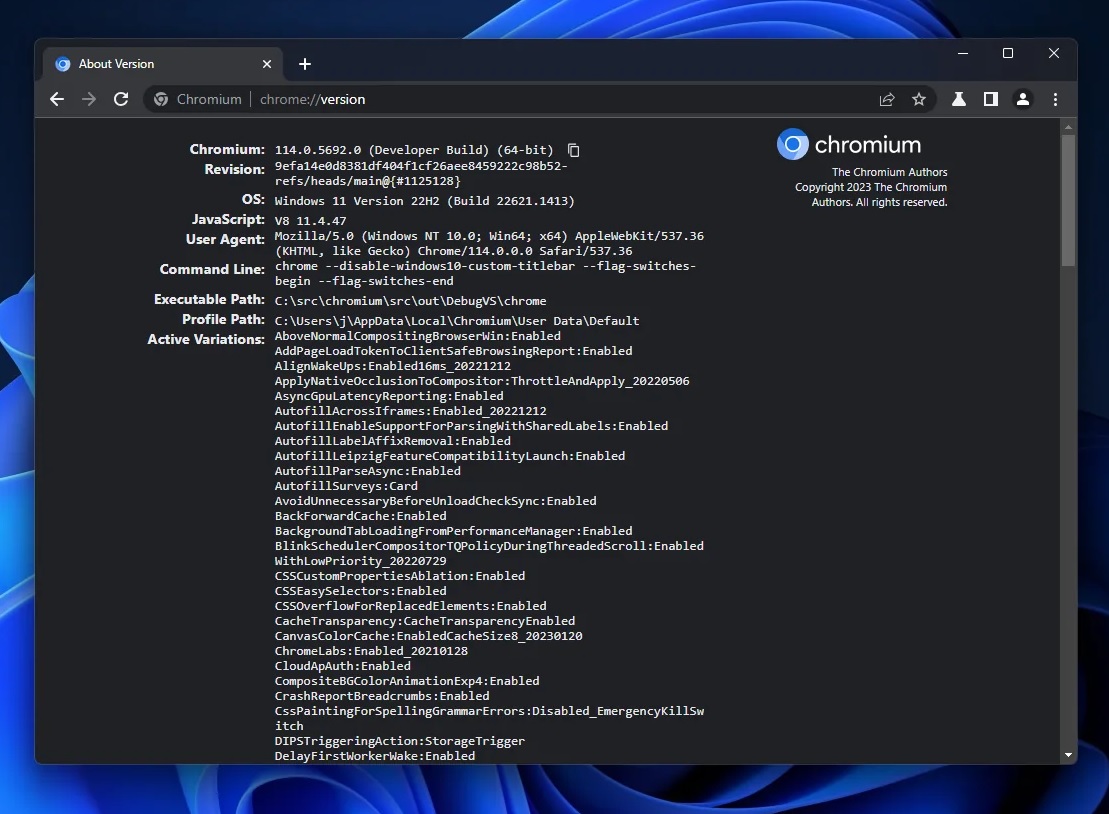 For those unaware, Mica is a dynamic and visually engaging material that adds depth and character to the background of app windows.
Mica is used by nearly all first-party modern apps, such as File Explorer, Microsoft Edge, Windows Settings, Clock, Outlook, etc. Mica has been designed to blend the user's theme and desktop wallpaper. It can be applied to the windows or titlebar of the app. In the case of Google Chrome, it will be applied to the titlebar only.
According to Microsoft's documentation, Windows 11's Mica design element offers a distinct visual hierarchy and assists you in concentrating on the active window. For example, when multiple instances of File Explorer are open, you can find out which one is in focus by looking at Mica.
The engineer is also exploring Mica Alt, a variant of Mica that emphasizes the user's desktop background colour. Mica Alt can be applied to an app's backdrop to establish a deeper visual hierarchy, especially when designing an app with a tabbed title bar.
Microsoft has confirmed Mica Alt is compatible with apps that use the Windows App SDK 1.1 or later and run on Windows 11 version 22000 or later.
It is unclear when and if these changes will be incorporated into Chrome. However, the move could significantly change the browser's appearance and user experience on Windows 11, drawing inspiration from the well-received design features of Microsoft Edge.
It is worth noting an independent developer is doing the work, and it will go through dozens of checks before getting added to Chrome. Also, approval may take longer than usual since it is a design change.
Recent improvements to Chrome – Memory Saver and more
Google Chrome has improved significantly in the past few months.
For example, Chrome was recently updated with a Memory Saver feature that frees memory from inactive tabs. This memory-free process is indicated via the speedometer icon in the address.
If you don't like the feature, you can change it anytime in Settings or customize the experience by adding pages to the Always keep these sites active list.