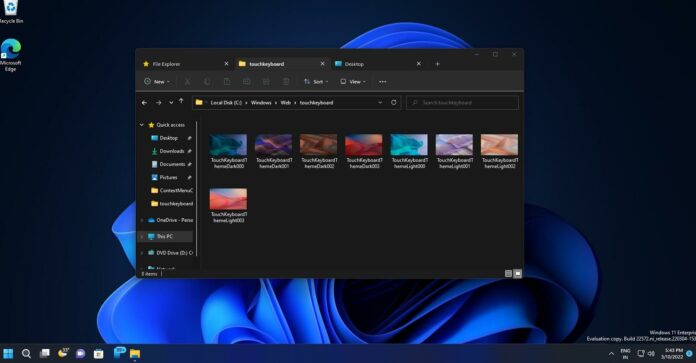 Microsoft has been working on a significant File Explorer overhaul which is expected to begin rolling out at some point in 2023. As part of the next big Windows 11 upgrade, Microsoft plans to introduce a more modern design, a new details pane, deeper Microsoft 365 integration and more for File Explorer.
With Build 23435 (Dev channel), the tech giant is adding a new "Gallery" feature to File Explorer, which aims to simplify access to users' photo collections. This new feature is similar to the "All Photos" view within the Microsoft Photos app, providing a seamless experience for users. In a way, it's identical to the content displayed within the Photos app.
By default, Gallery View will highlight the most recent photos, making it easier for users with OneDrive's Camera Roll Backup enabled on mobile devices. For example, if you switch pictures to OneDrive via the Samsung Gallery app, photos will automatically appear within File Explorer in the Gallery view.
It also comes with a new "Collection" dropdown menu which lets you choose which folders are used in the Gallery when displaying the pictures. For example, you can show all images or photos from select locations. You can also add subfolders from existing sources to filter specific content.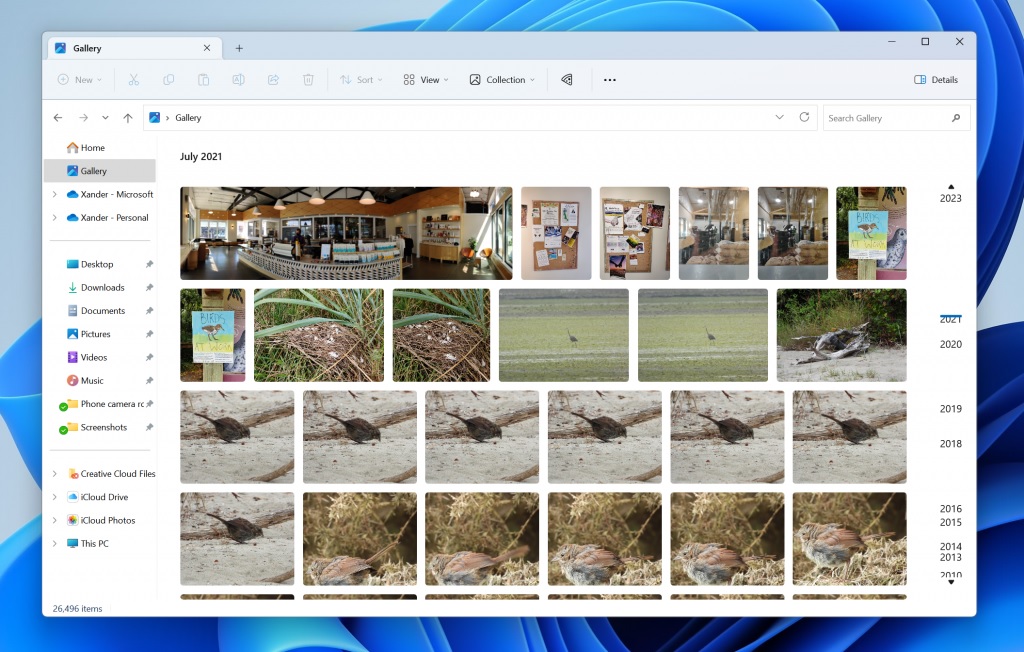 As you're probably aware, Windows 11 has a new file dialog for picking apps or files, which lets you select files and folders. Microsoft is integrating the Gallery feature into the file picking dialog, making it easier for users to attach files, use it in PowerPoint presentations and more.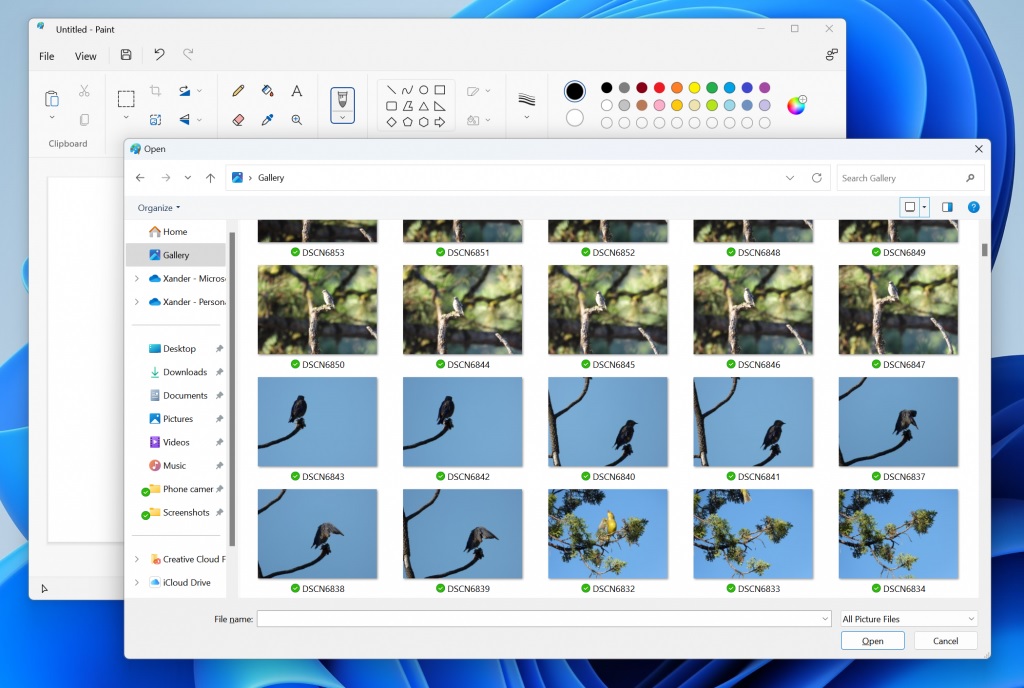 Microsoft is switching the File Explorer from WinUI 2 to WinUI 3, which should enable access to new design controls and APIs. This new File Explorer is built on top of Windows App SDK (WinAppSDK). If you can access the updated file manager, you will notice a fresh "pizza" icon on the command bar.
The functionality of File Explorer remains the same.
New privacy controls in Windows 11
With today's update, Microsoft has added new privacy settings and APIs for presence sensors. This was first added to the operating system with KB5025299, released to beta testers earlier this year.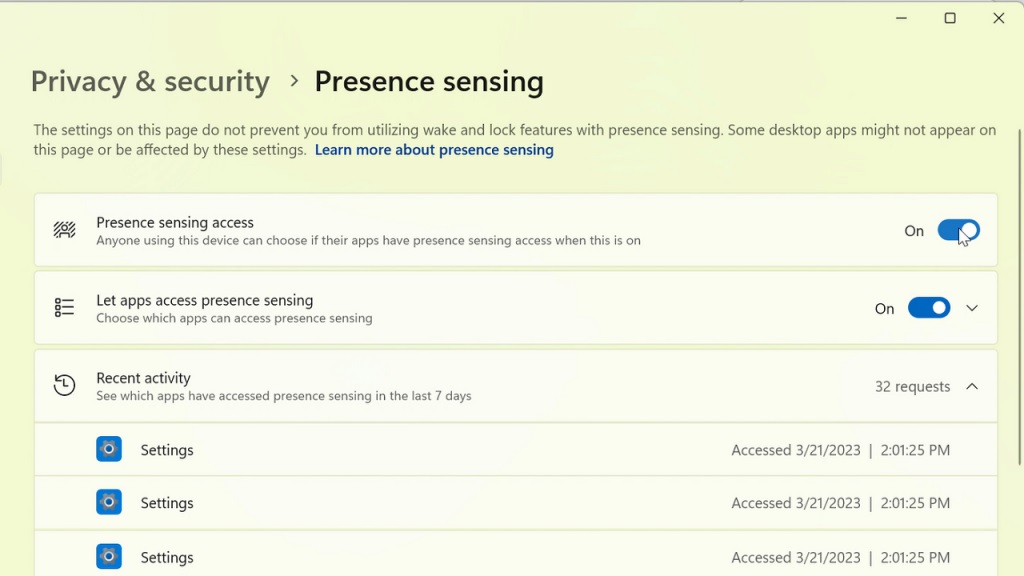 If you own a device with compatible presence-sensing devices, you can manage your privacy by allowing or blocking specific apps from accessing these sensors.
Microsoft clarified that it wouldn't collect images or metadata from devices and would process the data locally on the device hardware to optimize privacy. You'll find these new privacy settings under Settings > Privacy & security > Presence sensing, provided the device supports this functionality.
App developers with compatible presence-sensing devices can also create apps requesting and accessing user presence information.