Microsoft is rolling out Windows 11 KB5025299, a new update for users in the beta channel of the Windows Insider Program. This update doesn't have many new features but supports enhanced privacy settings. In this patch, you'll find a new setting that lets you control Windows 11's presence sensors.
To prioritize user privacy, Microsoft has updated Windows 11 to ensure their images or metadata are not collected. Instead, all data processing will be done on the user's hardware. If your device has a presence sensor, you can manage this new presence sensor privacy settings by navigating to Settings > Privacy & Security> Presence sensing.
Microsoft is also working on offering new APIs to developers so they can access the presence sensor feature and interpret user presence data on devices. This new setting could give users greater control over sensors in Windows 11 and allow them to explore new features.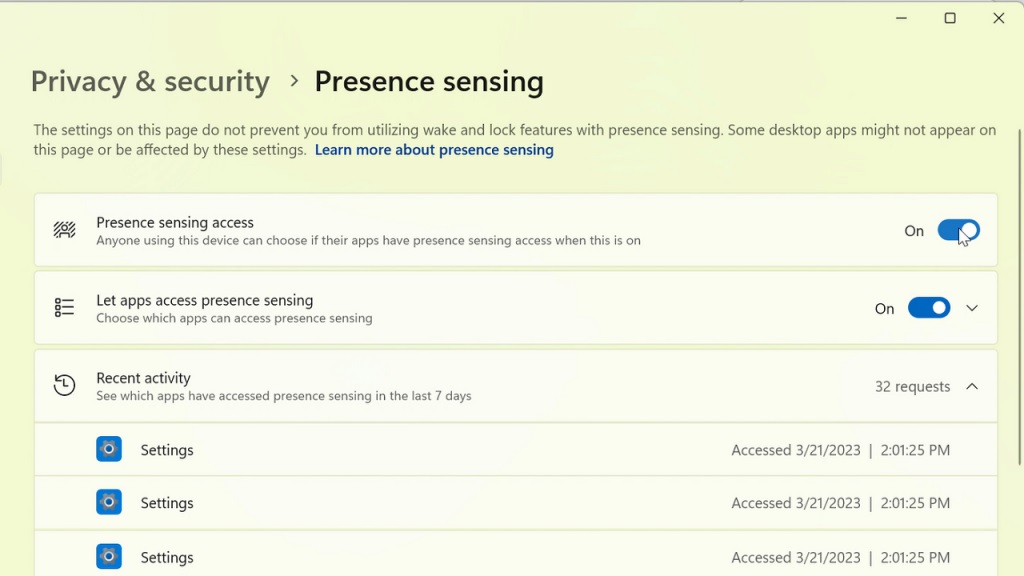 In addition to the privacy features, Microsoft is also working on a new feature that will allow you to access feature updates before they are offered to your device. A new toggle is now available under Settings > Windows Update. The toggle allows you to "receive the most recent updates as soon as they become available."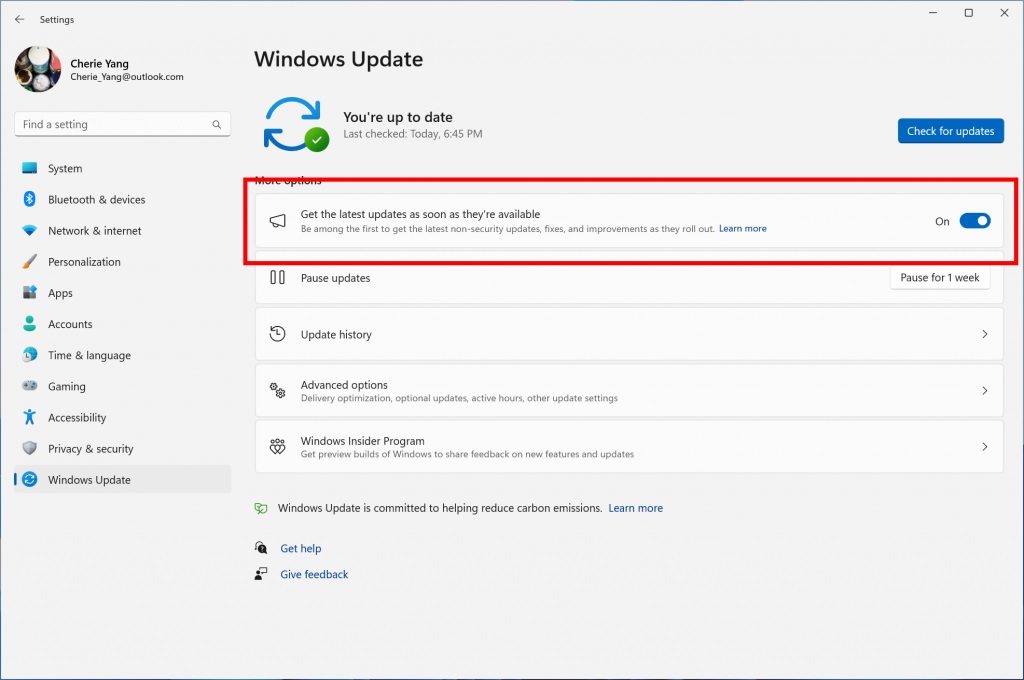 This toggle is being introduced for the Beta Channel, facilitating a smoother transition to the enablement package (future cumulative updates). For example, you can enable the toggle to receive updates, enabling access to features that are disabled by default in the OS.
For those unaware, the enablement packages were introduced in Windows 10 and added to Windows 11 later. The enablement package is a switch that turns on the features preloaded onto Windows 11 PCs, which allows the upgrade to be applied very smoothly instead of waiting on the spinning circle screen.
Microsoft says Windows 11 KB5025299 update also fixed several issues, including a bug that causes a spike in explorer.exe crashes for some testers. Another bug has been fixed where users observed problems using the registry editor.
Lastly, Microsoft has fixed an issue where the installation progress of language features might fail when adding a language through the Language & Region settings page.
How to install KB5025299
This update is available for testers in the Beta channel of the Windows Insider Program. If you've joined the beta channel and signed up for the program, go to the Start menu, > Settings Update & Security > Windows Update, and then select Check for updates.
If updates are available, select and install this particular patch.