Last Tuesday, Microsoft published security updates for Windows 11 and 10 with many changes. According to reports, Windows 11 users have run into major issues (SSD slowdown, installation failures), and now some Windows 10 customers have also encountered trouble after installing the March 2023 Patch Tuesday updates.
The issues do not appear widespread, but we have received a handful of reports claiming the update can't be installed on some machines.
Microsoft published Windows 10 March 2023 Update (KB5023696) for version 22H2 and older with security fixes. This is a mandatory security update that will download and install automatically. Although it can be delayed, if you have the default settings, the update has likely already been installed or is awaiting installation.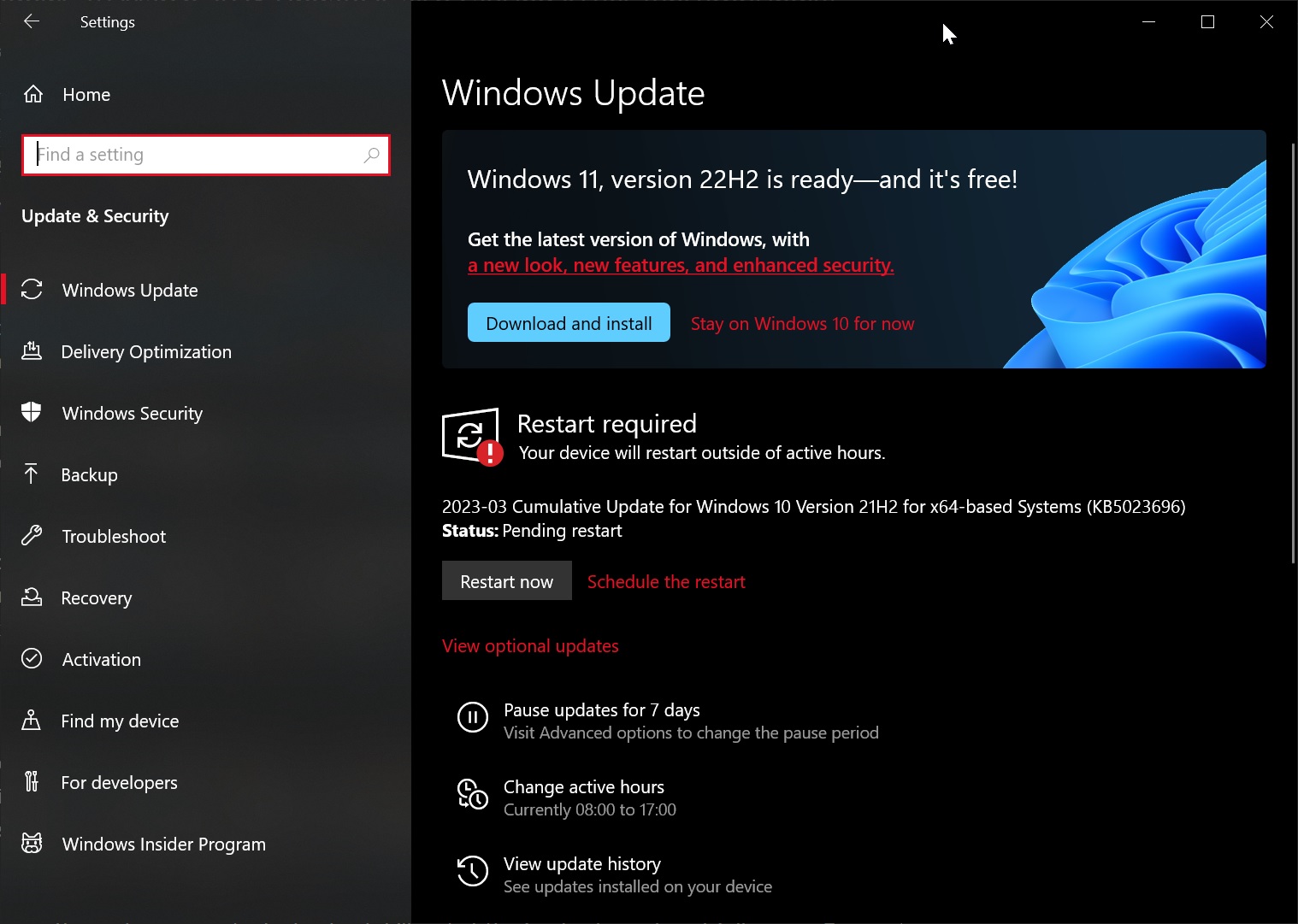 A couple of users reached out to report performance, blue screen and other issues with Windows 10 March 2023 update, with one user noting the update's performance issue has resulted in increased fan speed, which causes their device to overheat. The user contacted Microsoft and Dell support, but they never heard back.
"I gave the system several minutes to stabilize, but the fan kept running at full power. Fan operation returned to normal after I uninstalled the update (so I'm back to the Feb update). I am running a Dell 5490 AIO with Windows 10 version 22H2. I contacted Dell and Microsoft about this, but they have not yet provided any ideas on the cause/solution," one user told us in a private message.
There are also reports of Blue Screen of Death and performance issues on Feedback Hub, Reddit and Microsoft's answer forums.
"Installation seemed to proceed normally, but shortly after landing on the home screen, there was a BSOD. Windows automatically rebooted, and it now appears to be OK. However, KB5023696 is listed as being successfully installed under Quality Updates. Still, it is not in the Uninstall Updates list," one user noted in a Feedback Hub post.
Comments in our forum confirmed various installation issues with the Windows 10 March 2023 Update. Users flagged the following error messages when installing the mandatory security patch: 0x800f081f, 0x800f0984, 0x800f0922.
If you have experienced any of these problems after installing the update, you can uninstall it by following these steps:
Go to Settings > Update & Security > Windows Update
Click on View update history and then Uninstall updates
Select KB5001330 from the list and click Uninstall
Restart your device
Glitches and bugs have plagued Windows 10 updates in recent months, but Microsoft has not yet commented on these reports.