Windows 11 KB5023706 is now available for everyone outside the testing program. This update brings the highly-anticipated Moment 2 features to all installations of Windows 11 22H2. The update can be downloaded via Microsoft Update Catalog. Microsoft has posted direct download links for Windows 11 KB5023706 to its portal.
KB5023706 is a Windows 11 Patch Tuesday update with bug fixes and several new features from the Moment 2 update. Unlike the previous update, Windows 11's Moment 2 isn't that exciting. Still, it does come with some good features, like Bing Chat in the taskbar, a search bar in Task Manager, and more.
The changelog of Windows 11 22H2 Build 22621.1413 is long but mostly contains quality improvements and features from the Moment 2 update. For example, Task Manager is getting a search bar. This means you can now easily search processes and apps in the Task Manager and kill the process easily.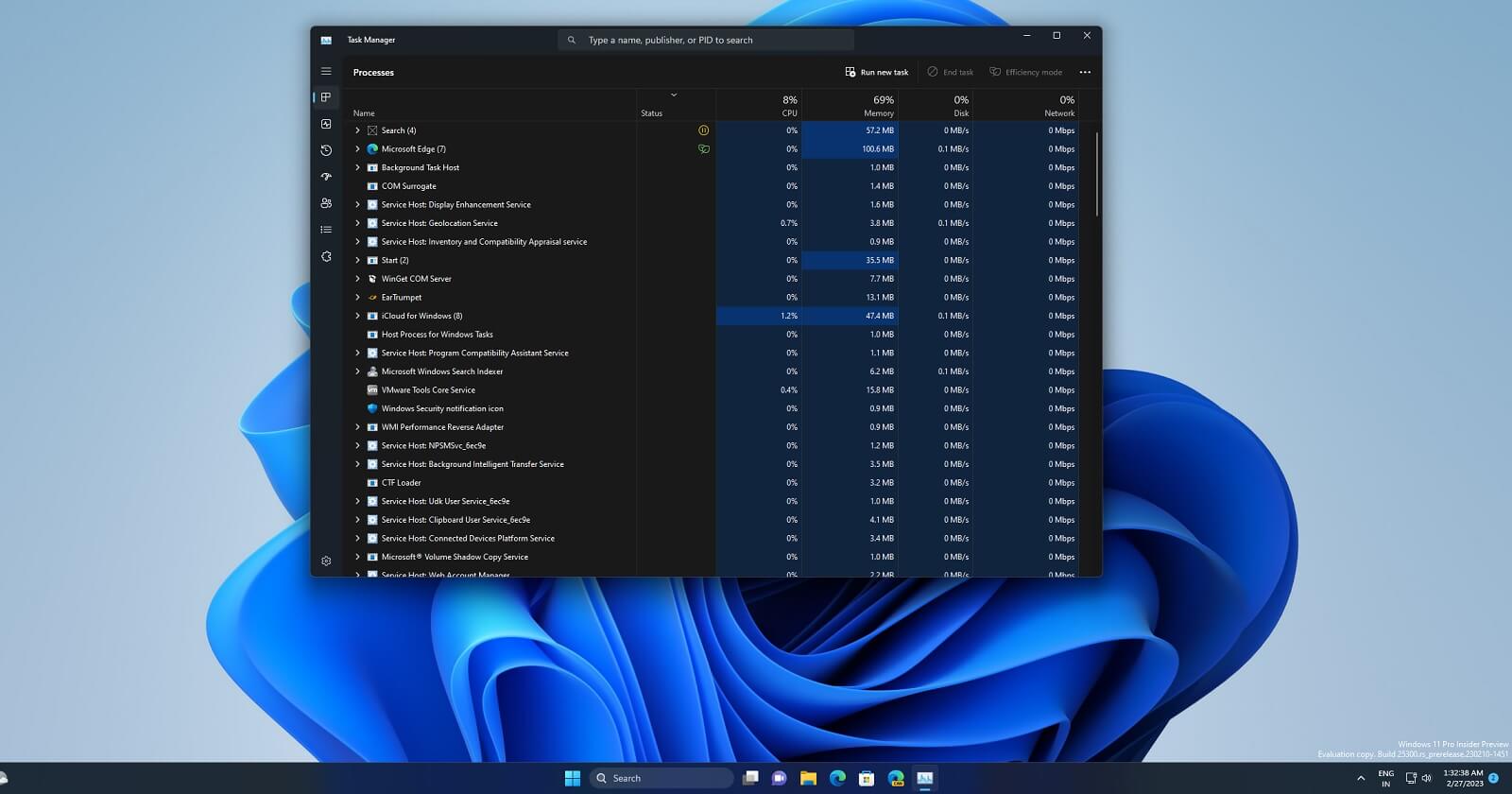 You can filter tasks in Task Manager using the PID or publisher, which still works when switching pages. The feature can be invoked using the keyboard shortcut Alt+F. Another feature gives you greater control over themes in Task Manager, allowing you to choose a different theme from Windows.
Microsoft is bringing the themes support to all dialogs, but you won't see it in legacy dialogs like "Run new task" and the Properties dialog". The third biggest change to Task Manager is improvements to the Efficiency mode. Microsoft says users can opt out of confirmation dialogs by ticking the checkbox.
If you're on version 21H2, the original version of Windows 11, you'll get KB5023698 instead. Remember, new features are exclusive to version 22H2 as Microsoft continues to push Moment updates to this release.
(On Windows 10, you'll get KB5023696 with identical bug fixes).
Download Links for Windows 11 KB5023706
Windows 11 KB5023706 Direct Download Links: 64-bit.
Windows 11 KB5023706 (Build 22621.1413) important changelog
As mentioned at the outset, Windows 11 Build 22621.1413 is all about Moment 2 updates, so Microsoft has also updated the taskbar with support for tablets. After the update, tablet or two-in-one users notice that the taskbar can now be used in two modes: expanded and collapsed.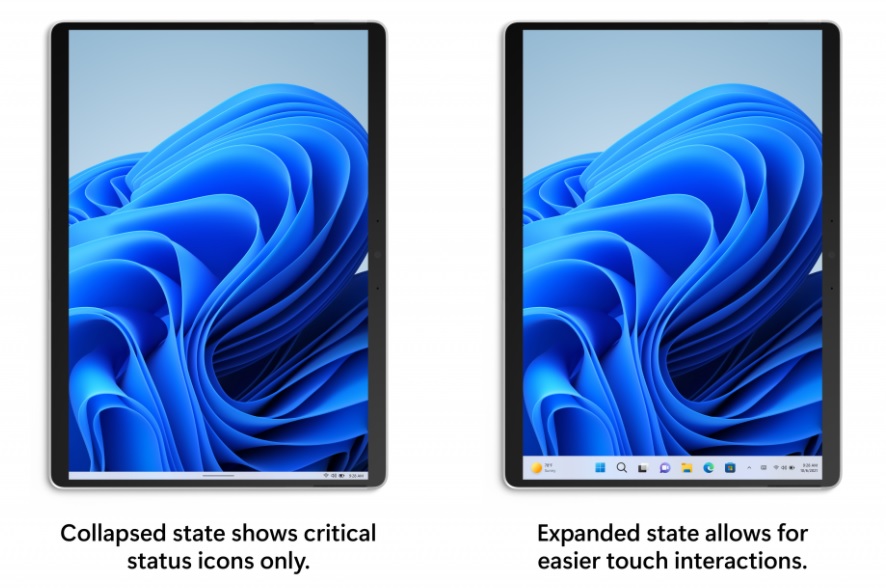 In the expanded state, taskbar buttons are visible on the screen, which reduces the screen space. With collapsed mode, you can focus on what matters and access taskbar buttons by swiping up or down. This gives screen space to desktops or apps running in the background of Windows.
Other new features include tabs support in Notepad. Like File Explorer or Microsoft Edge, you can now maintain multiple instances of Notepad in a single window by opening them in tabs. Likewise, Snipping Tool is getting a built-in screen recorder, Microsoft has also improved Voice Control and Voice Access, and more.
Another notable change is the integration of ChatGPT-powered Bing AI into the taskbar search bar. However, it is only a shortcut to Bing.com in Microsoft. In other words, the taskbar won't return answers from Bing AI to your queries as you're typing. It also won't make generating content and beginning chat conversations easier.
You'll still need to rely on Bing.com or Microsoft Edge to access AI features. This shortcut is a push to increase Bing's user base. However, it's speculated that better Bing AI integration is coming to Windows 11 in future.
Other improvements and bug fixes
There are several bug fixes and improvements in the update.
For example, Microsoft fixed an issue with date information, ensuring that Windows and some versions of the Heimdal Kerberos library have the same date format. Microsoft has also improved compatibility with Windows Graphical Device Interface (GDI) printer drivers. These drivers do not exactly follow GDI specifications.
Another bug has been fixed with AppV, which ensures that file names have the correct letter case (uppercase or lowercase).
Microsoft fixed an issue with Microsoft Edge, which removes conflicting policies for Microsoft Edge. This occurs when you set the MDMWinsOverGPFlag in a Microsoft Intune tenant, and Intune detects a policy conflict.
The company also patched an issue with provisioning packages that sometimes fail to apply when required elevation.
Other bug fixes and improvements in this update:
Microsoft fixed an issue with Azure Active Directory (Azure AD). Using a provisioning package for bulk provisioning does not work.
Microsoft fixed an issue with Universal Print's Configuration Service Provider (CSP). A command prompt window appears when you install a printer.
Microsoft improved reliability when you use Task View.
Microsoft fixed an issue that might affect lsass.exe. It might stop responding. This happens when it sends a Lightweight Directory Access Protocol (LDAP) query to a domain controller with a large LDAP filter.