For better or worse, Windows 11 upgrade, Microsoft's successor to Windows 10, was one of the most interesting updates launched by the tech giant in 2021. Windows as a service is always evolving, and Microsoft is already working on a successor to Windows 11 dubbed "Windows 12".
Starting with Windows 11, Microsoft has shifted to a new engineering schedule for its flagship operating system. As part of the internal changes to Windows development, Microsoft has returned to a three-year release cycle for major versions of the OS, which means we would see a new Windows release almost every three years.
This doesn't necessarily mean we would see a new Windows release like Windows 12, 13 or 14 every three years. An update to Windows 11 itself can be considered a new release, but that depends on several things, such as the core development branch of the update and the significance of the changes made.
For example, Windows 11 23H2, which is arriving in the fall, is based on the existing 22H2 update and is not considered a new release/milestone internally. The next big release (featuring platform changes) is scheduled for 2024 and could be called Windows 12.
Microsoft has also announced changes to the Windows Insider Program to prepare our test machines for the major Windows release. In a blog post, Microsoft noted that it is rebooting/recreating the Dev Channel of the Insider program to roll out long-lead features and experiences.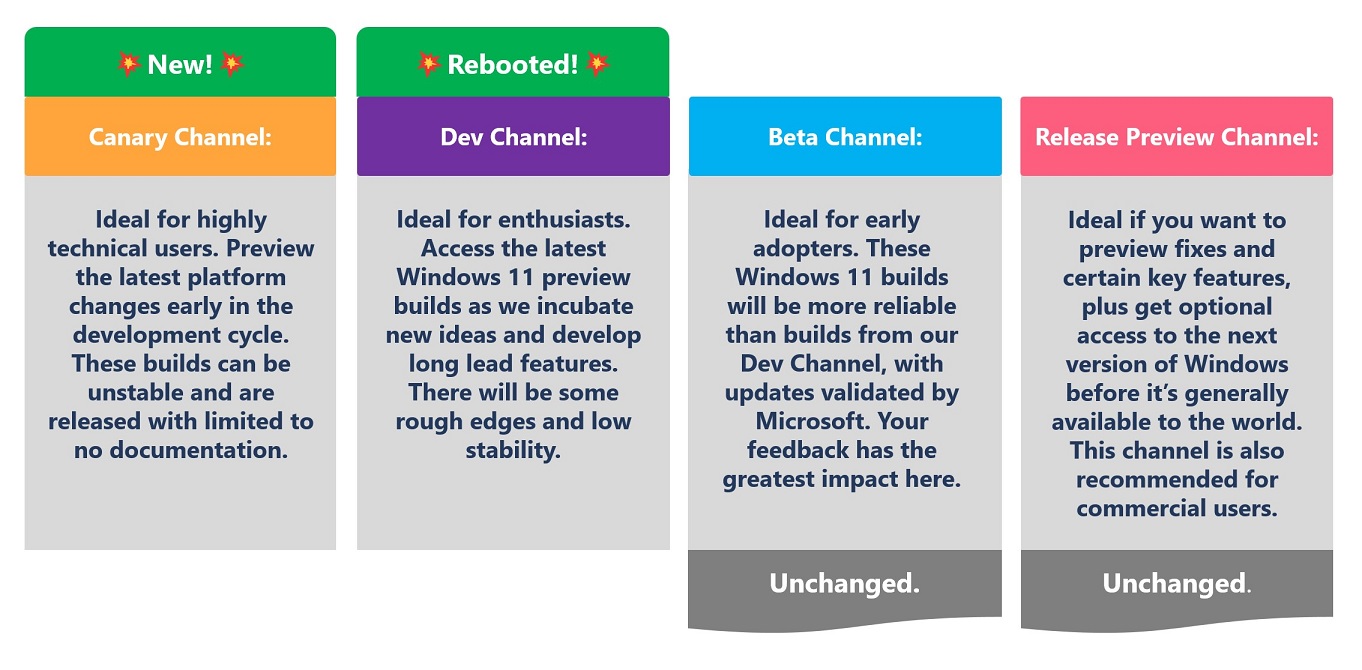 We're getting a new "Canary channel" that would support the development of the future of Windows, including Windows 11 and Windows 12. Like Microsoft Edge updates, Canary builds will be regularly released right after being cooked at the company's headquarters, so Microsoft will do very little testing.
This also means Microsoft may not document all the changes of Canary updates, and these builds may include major issues. In some rare cases, Microsoft warned users might need to reinstall their operating system, so those who prefer a more stable experience should stick to the Dev channel.
"Canary Channel is ideal for highly technical users," Microsoft said. It is to "preview the latest platform changes in the early development cycles", and the Dev channel is for "enthusiasts" who prefer to try out new ideas and new lead features with some rough edges.
Microsoft plans to release 25xxx preview builds in the Canary Channel, while 23xxx will officially be flighted in Dev. As mentioned above, Windows 11 23H2 will be based on the 22H2 platform/development branch "Nickel", which also means Dev Channel will be getting builds from the 22H2's branch "ni_prerelease" (Ni stands for Nickel).