Windows 11 has been out in the market for more than a year, and its first major update was released in 2022. Microsoft is believed to be working on the next major update, which is expected to drop at some point in 2023. Many users have already skirted the system-requirement checks on "unsupported" PCs and upgraded to Windows 11
We have Windows 11 running on PCs as old as Intel's 6th generation i3 processor, and while it's not recommended, it is something you can do. Unfortunately, Microsoft doesn't want you to use the operating system on older hardware. Instead, the company wants you to purchase a new device and upgrade to Windows 11.
If your device can run Windows 10 smoothly, it should also run Windows 11 just fine. The experience won't be significantly different from "officially" supported hardware. Microsoft has no plans to pull basic security updates for these devices, but it wants to shame unsupported PCs with a watermark.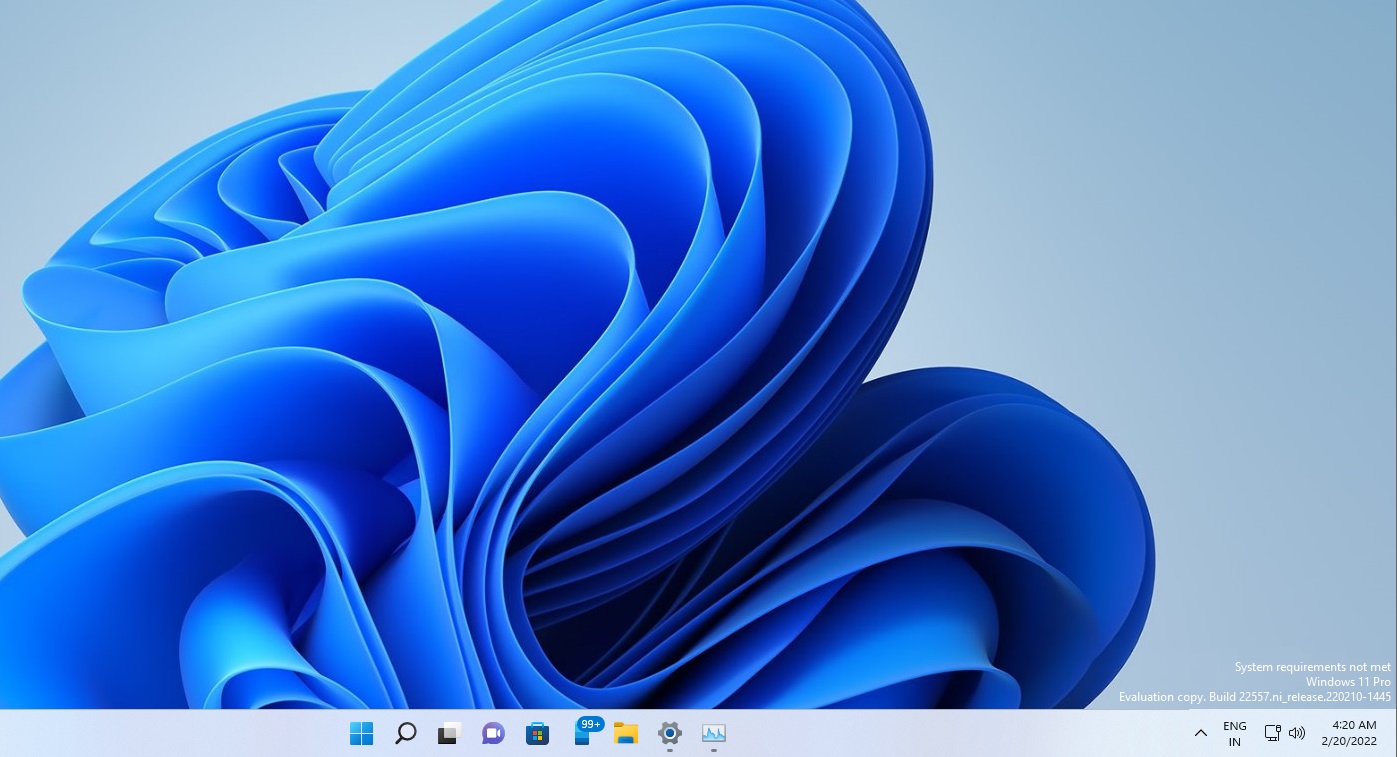 As part of the January 2023 update, Microsoft has now started showing the "System requirements not met" watermark on desktops of unsupported PCs running Windows 11 22H2 (production, not Insider preview).
This appears to be an A/B test, and only some users are seeing it after they installed the January 2023 Patch Tuesday update, as per posts on the Feedback Hub:
"Windows 11 was preinstalled when I got the device. I have been using it for more than a year, but "System requirements not met" suddenly appeared on my device, telling me to "Go to settings to learn more". This watermark is displayed just above the taskbar," one of the affected users told us.

"I'm currently running windows 10 (22H2) with Processor Intel(R) Core(TM) i7-6500U CPU @ 2.50GHz – 2.59 GHz in my laptop, but the Windows 11 minimum requirements states my Laptop is not eligible for Windows 11 update. Your requirement states PC must have one or more cores, and I have two. And rest of the eligibility is well met and surpasses the minimum requirement. It does not make sense and confuses the user," one user noted.
"I bought my pc in 2021 with Windows 11 preinstalled, and it has worked fine. As of today, though, I received the "System requirements not met. Go to Settings to learn more." And it stated my pc is incompatible with Windows 11 now," another user added.
This message was one of the experimental "features" tested by the tech giant last year, and it looks like it's finally rolling out to the general public in stages.