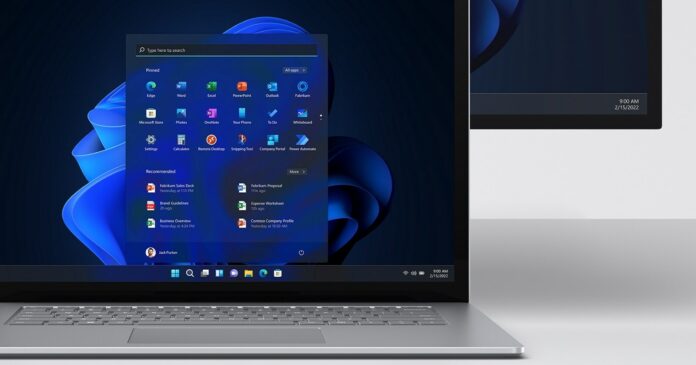 Microsoft's PowerToys for Windows 11 and Windows 10 has been updated with a new feature called 'File LockSmith'. So what exactly is File Locksmith? In technical terms, it is a Windows shell extension that lets you check which files are in use and by which processes.
Up until today, it was not possible to find out which particular process is using the file on Windows. While Task Manager lets you eliminate processes, it cannot tell you what's using your files or preventing file transfer. In fact, File Explorer will block your attempts to delete a file or folder in use by a process or app.
This is a feature built into File Explorer and it's enabled by default to reduce app crashes, but it can be annoying when you really want to remove a file from the system and you have no idea where the file is being used. With PowerToys File Locksmith, you can scan all running processes and check which files they are using.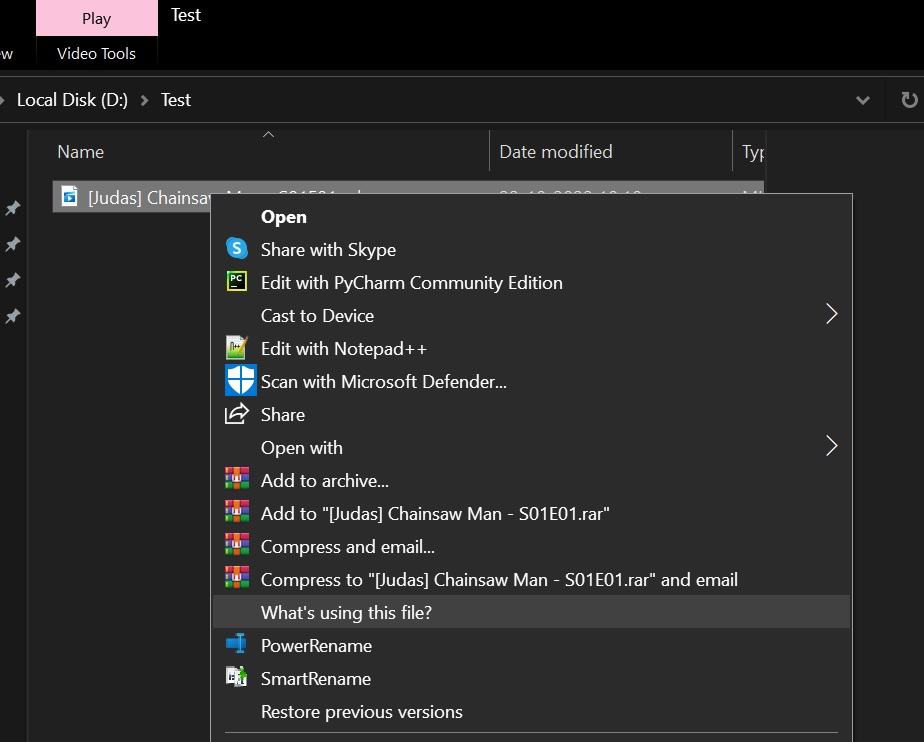 As you can see in the above screenshot, the PowerToys File Locksmith feature can be easily accessed via the context menu. You can select any file or folder and right-click on it, and then click on the option to find out exactly which processes are using the file, as shown in the below screenshot.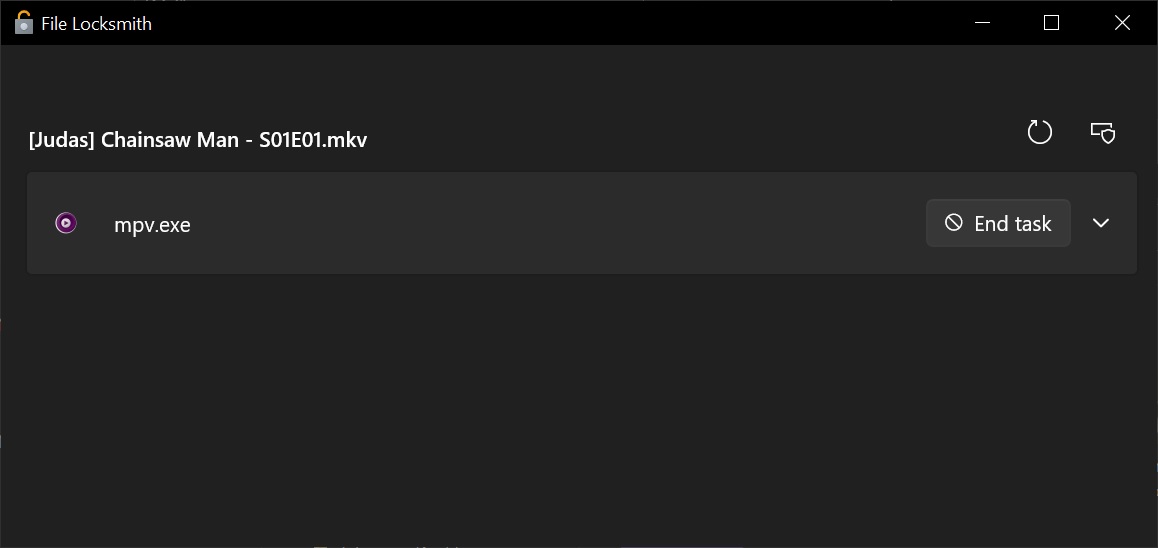 This could be very useful if you're trying to delete files used by unknown apps that cannot be force closed. However, the File Locksmith feature isn't perfect and it cannot be used to access processes used by a different user. As a result, some files currently in use may be missing from the list of results.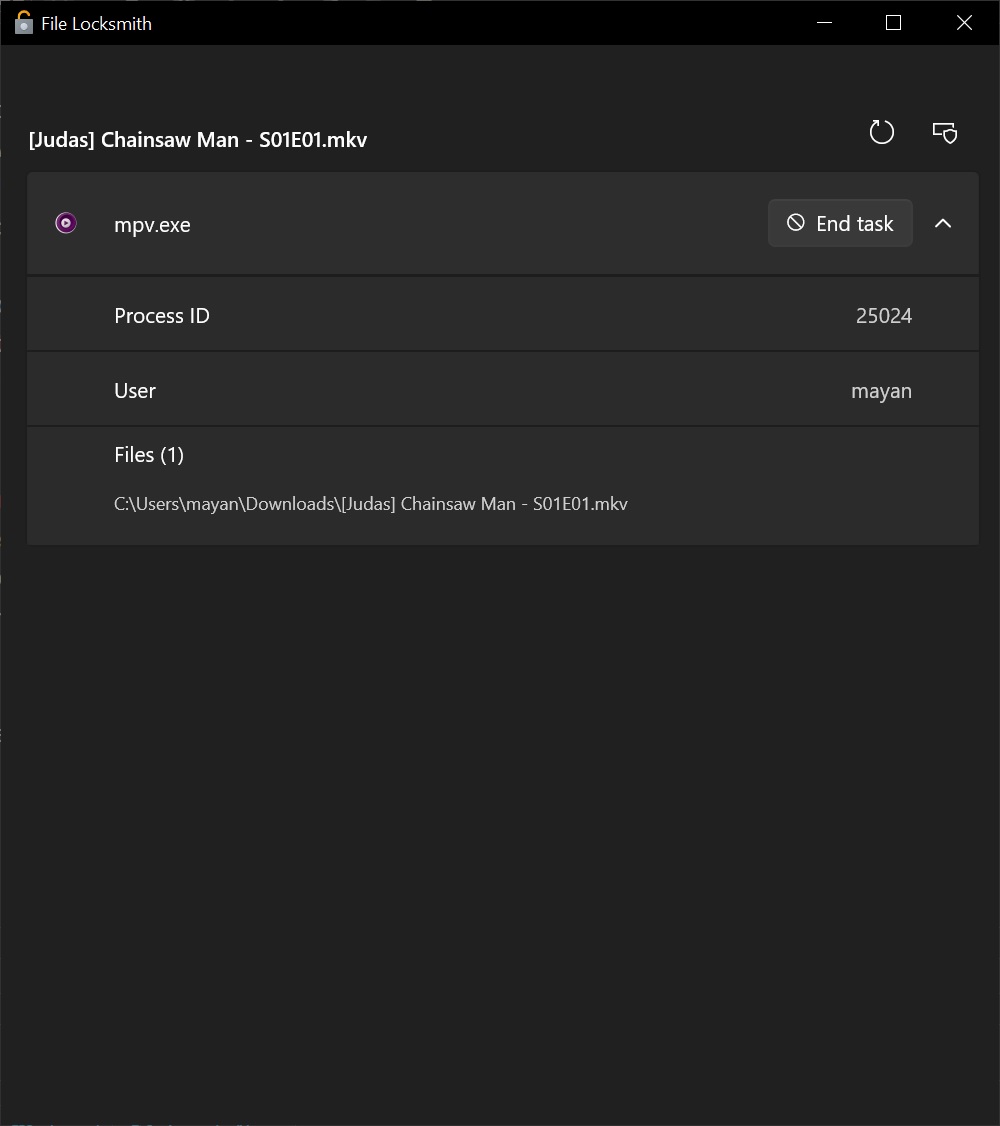 Once detected, you can select the End task button to terminate the process. You can also click on the process to learn more about the app. You can also manually refresh the list of processes by tapping on reload icon.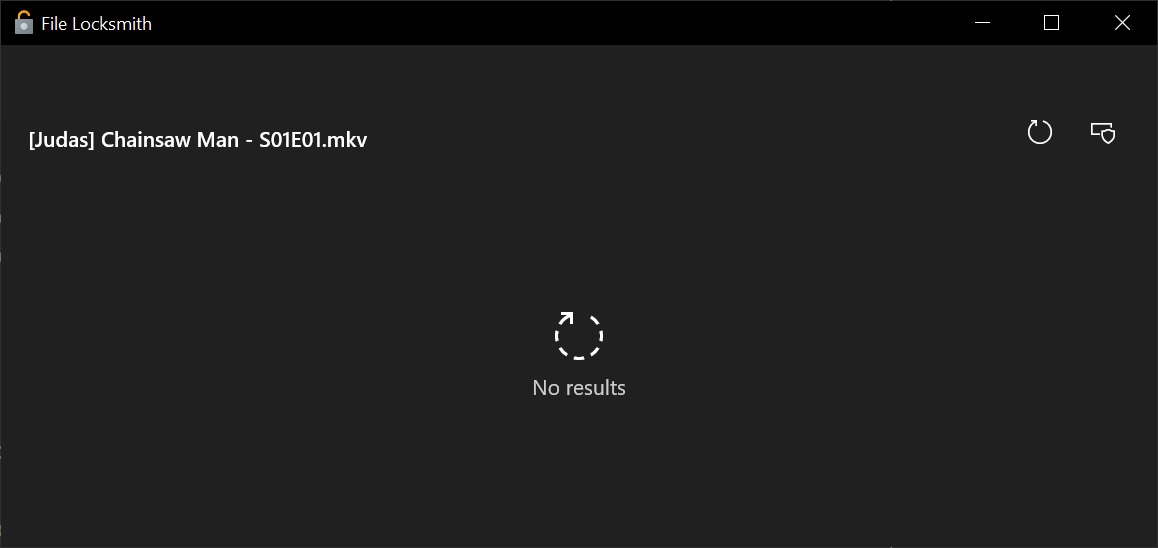 As mentioned at the outset, Windows 11's new feature can be useful in a bunch of ways, if you know how to use it. Of course, this feature should be integrated into the operating system as it can help you quickly find out why your PC is slowing down, and then kill a process that's locking the file.
The feature is still in testing via PowerToys and anyone can download it from the company's GitHub. There's a slim chance the feature will be integrated into Windows 11, but that won't happen anytime soon.