Microsoft is exploring a new business model for Windows, according to the company's job listing for a Principal Software Engineering Manager. Microsoft expects the Program Manager to shape a new future of low-cost Windows 11 PCs powered by advertisements and subscriptions (Windows 365?).
Before we discuss Microsoft's new low-cost PCs initiative, we need to understand Windows 365 – Redmond firm's new PC-as-a-service offering that basically allows users to stream a virtual Windows desktop to any of their devices. Windows 365 is a virtualization service and it's a new way to experience the operating system by paying for a subscription.
Windows 365 does not rely on local storage or hardware specs. It can stream apps from the cloud storage and let users stream their apps, settings, and the entire desktop to any of the connected devices, such as Windows (of course), macOS, Linux, and Google's Android too.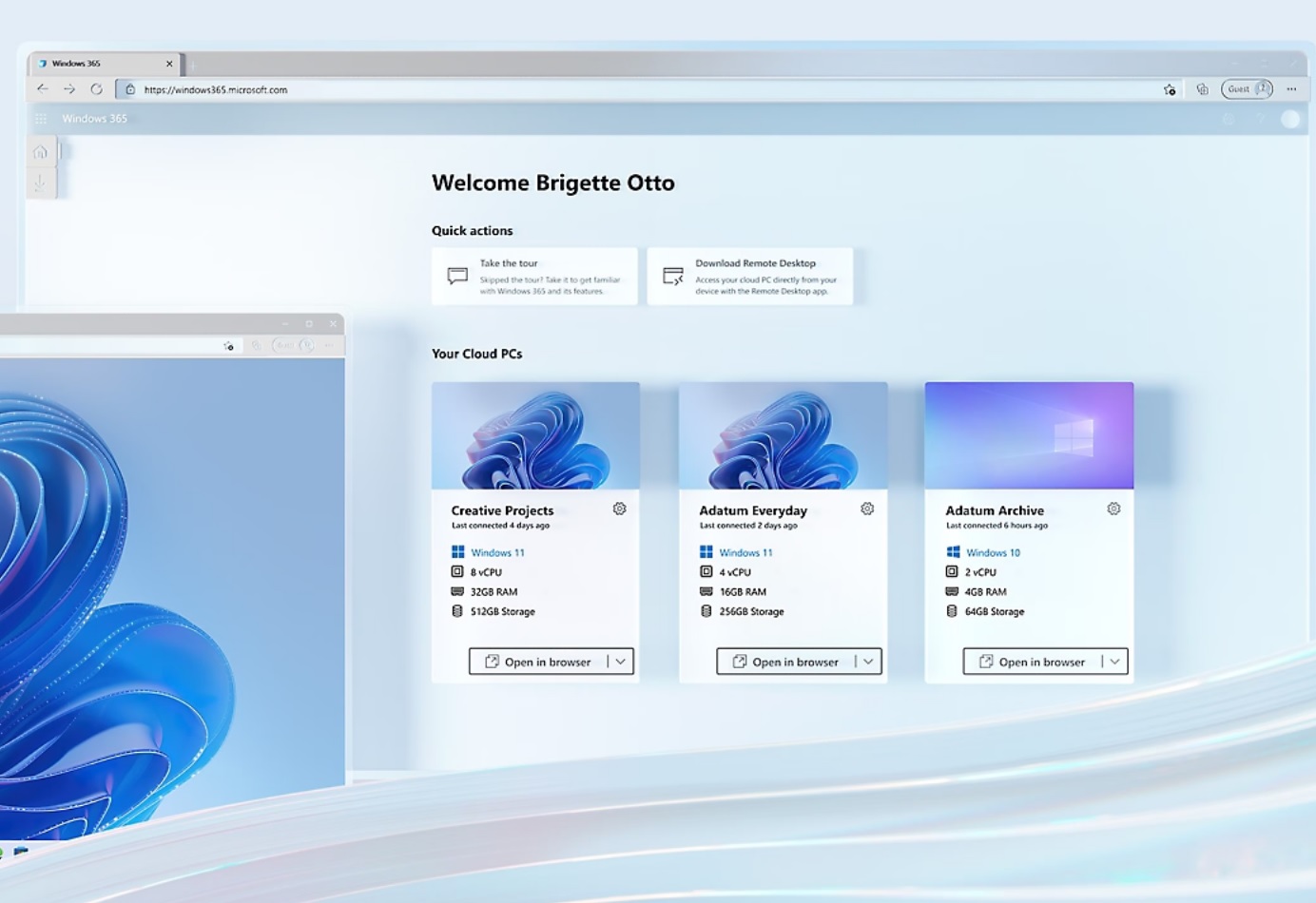 Windows 365 opens up a host of opportunities for businesses and enterprises, providing a cost-effective strategy to companies.
According to the job listing, Microsoft wants to build "low-cost PCs powered through advertising and subscriptions". This seems to indicate that consumers will be able to buy low-cost PCs, but they will see more ads within the operating system. In addition to subscriptions, this could also be a new revenue stream for the tech giant.
"[The] team will partner with Product Management and Design to ideate and build new experiences aligned with the mission to drive cloud-first experiences into Windows, create prototypes to validate early thinking, and use on-going customer data and research to validate our ideas," the job listing reads.
The listing further suggests that Microsoft is planning to expand its Windows strategy and explore new business opportunities through a mix of software and low-cost PCs.
Windows 365 comes into the picture
As reported by ZDNet's Mary Jo Foley in 2021, Windows 365 is internally known as 'Deschutes' and the reports of the service first emerged in 2020. A number of leaks, rumours and job listings later confirmed the presence of a virtualization service under Windows branding.
Microsoft officially unveiled Windows 365 in July 2021 and it was later updated with Windows 11.
For those unaware, Windows 365 is built on top of Azure Virtual Desktop. However, Windows 365 is not anything like traditional virtualization. It has simplified the virtualization experience by allowing Microsoft to manage everything, including cloud hardware and Windows Updates.
It is worth mentioning that Windows 365 is not a replacement for traditional PCs. It is a new and simple way to use windows as thin clients by running the desktop operating system in the cloud.
In a way, Windows 365 could help companies cut down on both hardware costs and still offer all features to the employees, including access to the apps and services they need.