Whenever we've to open our favourite desktop apps and important files, the usual solution is to use the primary Windows device. A new Microsoft service called "Cloud PC" proposes the concept of "Windows anywhere" – a new version of the operating system that lives on a powerful server in the cloud, as part of the Microsoft 365.
For the past one and half a year, Microsoft has been working on a solution for streaming Windows 10 or Windows 11 from a powerful server in the cloud to an app on Android, iOS, and desktop platforms like Windows. Thanks to the leaks and new job postings, we now know that Cloud PC will be marketed as "the next step in personal computing".
Cloud PC is different from the Azure Virtual Desktop, which is optimized for large businesses and enterprise customers. Unlike Azure Virtual Desktop (previously known as Windows Virtual Desktop), this service will be initially aimed at small businesses with affordable pricing. A consumer edition could be announced later.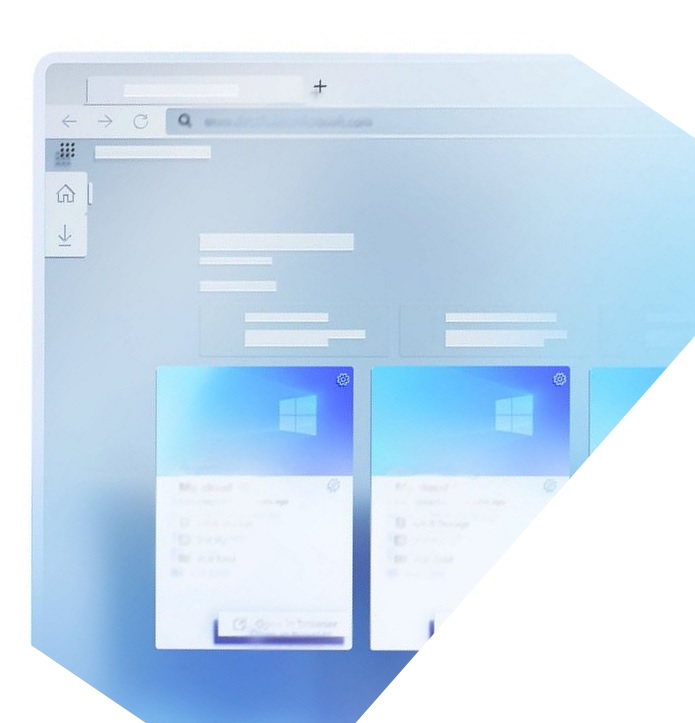 A Cloud PC will have your Windows desktop, popular apps, settings, and content ready for streaming on any supported device. With a Cloud PC, Microsoft will provide users with a secure place to store and access their apps, files, and documents.
You can get to Cloud PC on any supported, internet-connected device. At the moment, Microsoft is planning to support the following devices:
Android and iOS.
Windows (including Windows on ARM) and macOS
According to reports, Windows Cloud PC could be unveiled during Microsoft's Inspire event, which is set to begin later this week.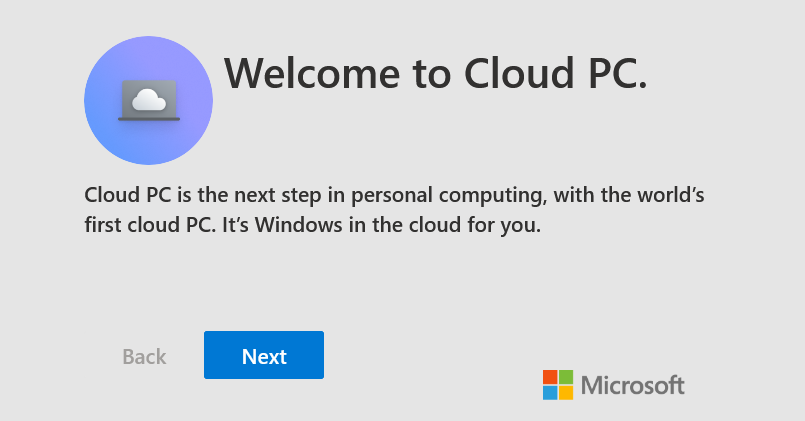 We're expecting the preview of Cloud PC to ship with Windows 10. When Windows 11 is generally available, it would be upgradable to Windows 11.
Cloud PC rumoured features
So far, Microsoft has remained silent on Cloud PC, but we've spotted numerous job listings and documents for Cloud PC service. A support page for Cloud PC is already live on the company's website, suggesting that Cloud PC uses Microsoft Graph to enable Microsoft 365 services integration and more.
Windows Cloud PC will be a simple and managed computing environment for Microsoft 365 subscribers willing to pay.
Microsoft's latest take on Windows Virtual Desktop will be offered in multiple configurations.
For example, a medium configuration will include 2 vCPUs, 4GB of RAM and a 96GB SSD and the heavy configuration will increase RAM to 8GB. Users can also upgrade to advanced configuration to get access to 3 vCPUs and 8GB of RAM.
Microsoft's Cloud PC will be a paid service and optimized for general-purpose personal computing only, which means you cannot run resources-intensive apps within the cloud container. However, Microsoft's Office suite will be supported.
As mentioned at the outset, Microsoft will announce Cloud PC later this week and it will enter public preview soon.