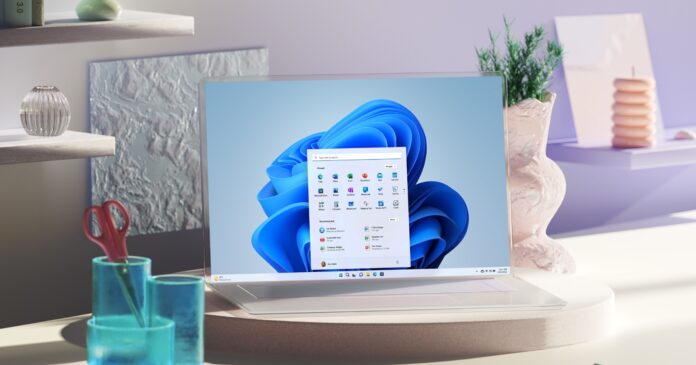 Windows 11 KB5019509 is now available for version 22H2 (Windows 11 2022 Update) as an optional update. Users can download and install the update by checking for updates in Settings, or they can also download KB5019509 offline installers. However, some folks are running into issues after installing this patch.
KB5019509 is a big feature update for Windows 11 version 22H2 and it doesn't come with any security improvements. In other words, it is an optional update and you can choose to skip it. If you skip the update today, you'll get the features in November 2022 Patch Tuesday update, according to Microsoft.
As mentioned, this update comes with a lot of features, such as tabs support in File Explorer. Another new feature is refreshed Microsoft Photos app. For those unaware, Microsoft has been working on another redesign for the Photos app which integrates Clipchamp and other features.
Clipchamp is a cloud-based video editor and Microsoft acquired it last year. Microsoft is now preinstalling the app with the OS and the company also enabled support for 1080p exports for free.
This makes KB5019509 a pretty big update, but unsurprisingly the installation fails for some users, with reports highlighting the usual unhelpful error messages and vague explanations posted within the Windows Update page.
"After installation of 2022-10 Cumulative Update for Windows 11 Version 22H2 for x64-based Systems (KB5019509). It has broken 4 startup programs, according to a post in Feedback Hub.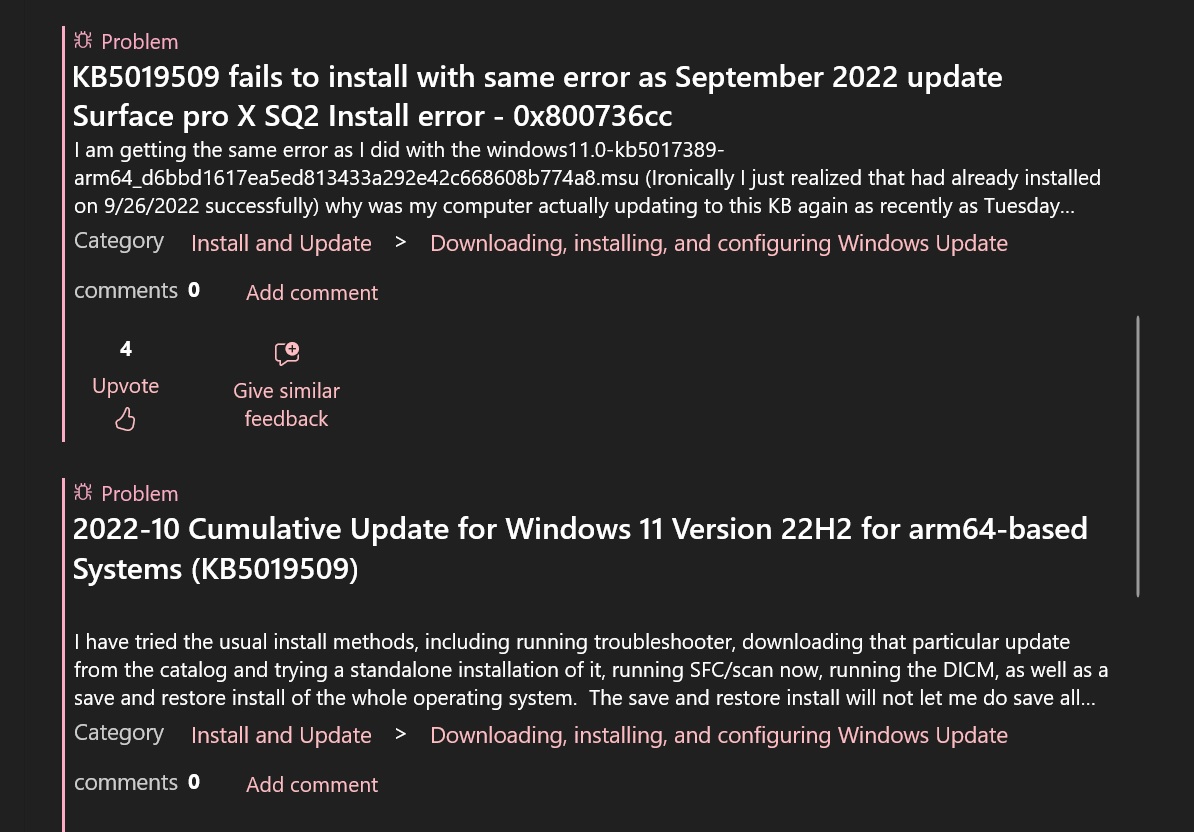 In another Feedback Hub, one user noted that the installation of KB5019509 fails even when they try to use tools like Troubleshooter to fix Windows Update issues.
"I have tried the usual install methods, including running troubleshooter, downloading that particular update from the catalog and trying a standalone installation of it, running SFC/scan now, running the DICM, as well as a save and restore install of the whole operating system. The save and restore install will not let me do save all documents so I couldn't get any further with that," one of the affected users noted.
"Windows always considers I'm providing input even if It's not the case. Because of this, Windows will not power off my screen automatically, and the computer won't go to sleep automatically," another user noted.
Based on the number of reports, KB5019509 appears to be fairly stable and it should not break apps or features in most cases. In rare cases, you might run into issues when launching the Windows widgets board.
Update: This story was updated with more details on Clipchamp.