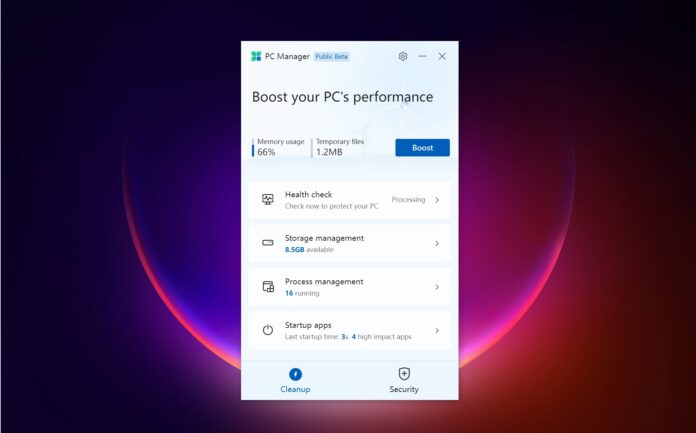 Windows isn't really great at handling software as it wouldn't automatically clean your registry entries and folders for all apps. The remaining files of uninstalled apps are all over your system, and it's believed that the end result could be a slower PC. As a result, PC optimizer apps like CCleaner are popular among users.
If PCs tend to feel clogged up and sluggish, users download and install PC Optimizer, Registry optimizer or cleaner apps. It's not surprising, though. It is widely believed that speeding up a system is cleaning it thoroughly and removing the leftovers of past programs.
There are several tools for speeding up a cluttered PC, but it looks like Microsoft is planning to join the train too. Over the past several years, Microsoft has been trying to make Windows faster and native apps smaller in size by pushing updates through the Microsoft Store instead of bundling everything with the OS itself.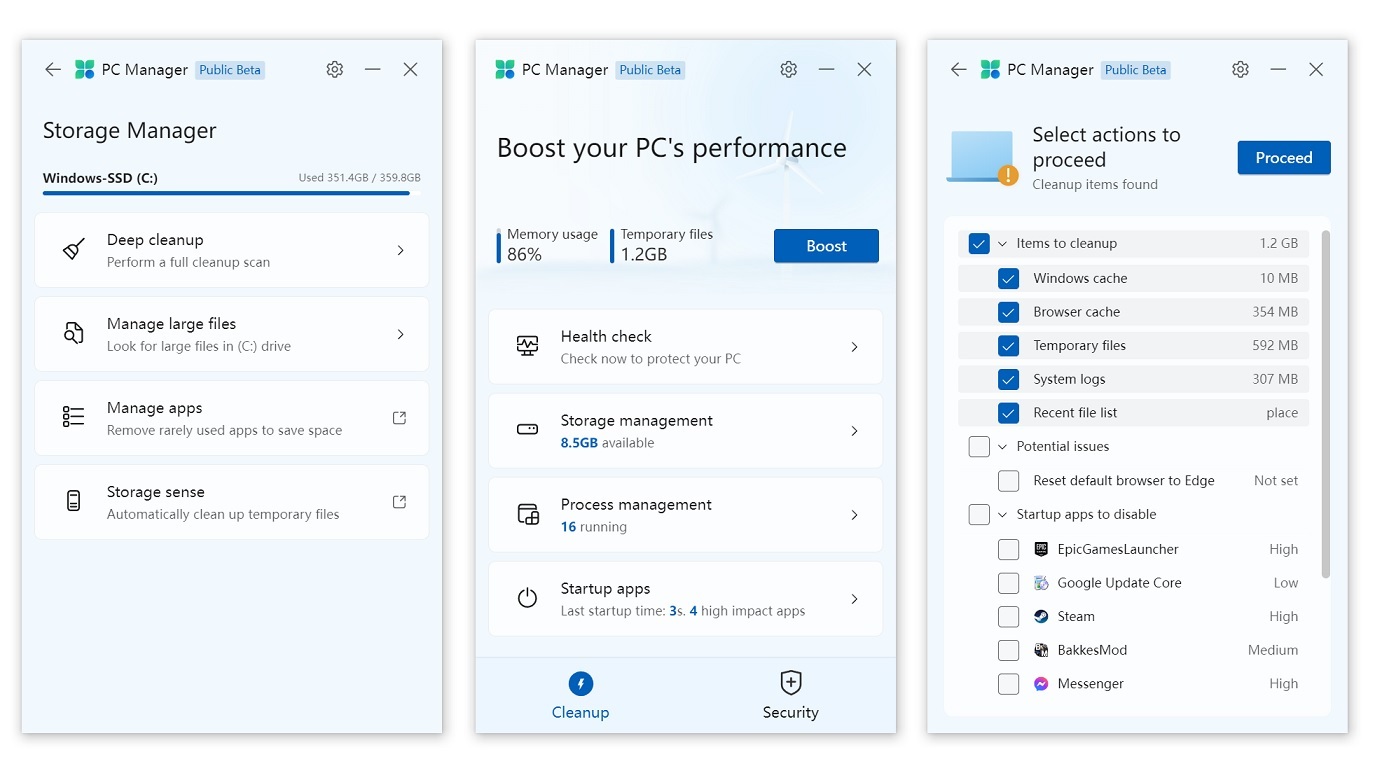 The latest initiative on this front is "PC Manager". A Public Beta of Microsoft's CCleaner-like "PC Manager" has popped up on the company's website (Chinese).
As you can see in the above screenshots, Microsoft's PC Manager could be a new way to clean up temporary files and manage startup apps. It can also help you monitor resource usage and view recommendations by Microsoft, such as switching the default browser and search engine to Edge and Bing respectively.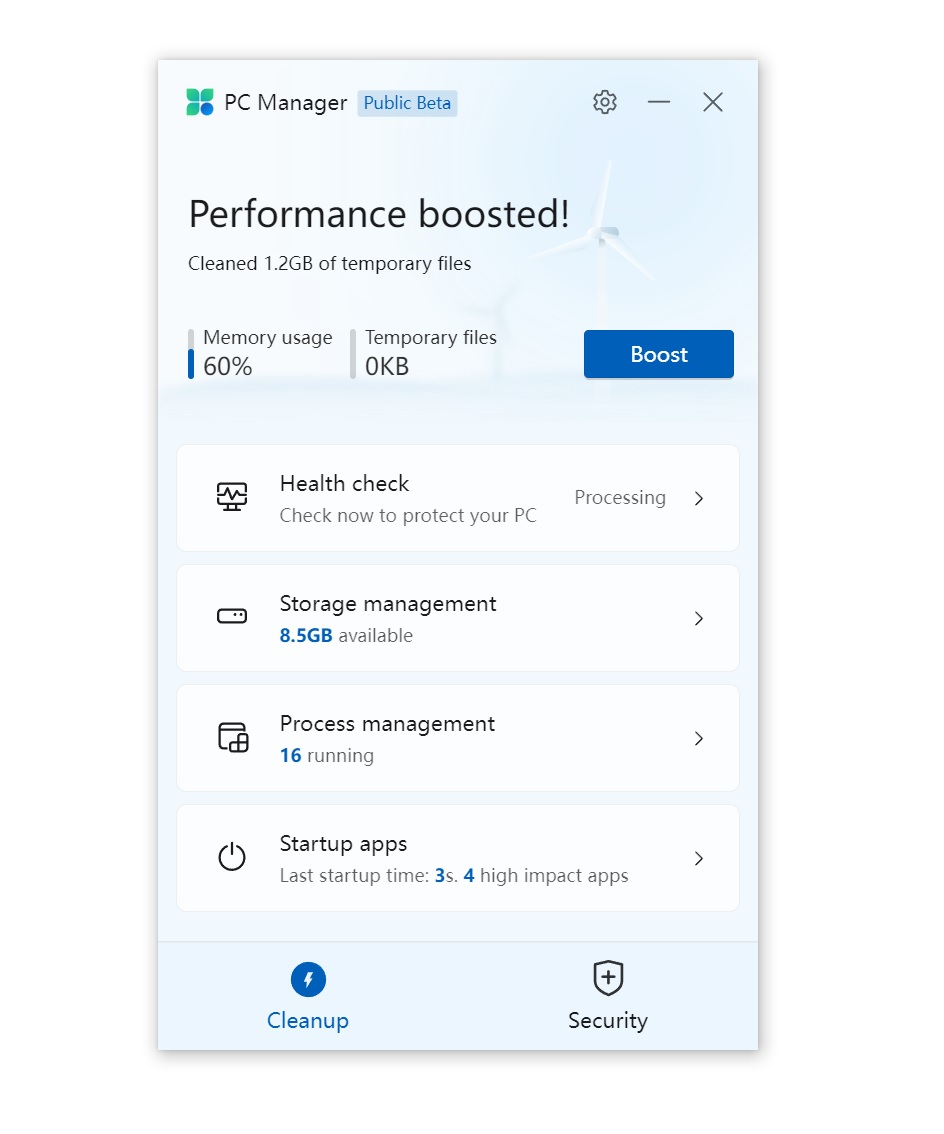 In our tests, we observed that the app works pretty fast. If you click on the "Boost" button, it can instantly free up to 30-50% of memory usage and clean your temporary files without any warning.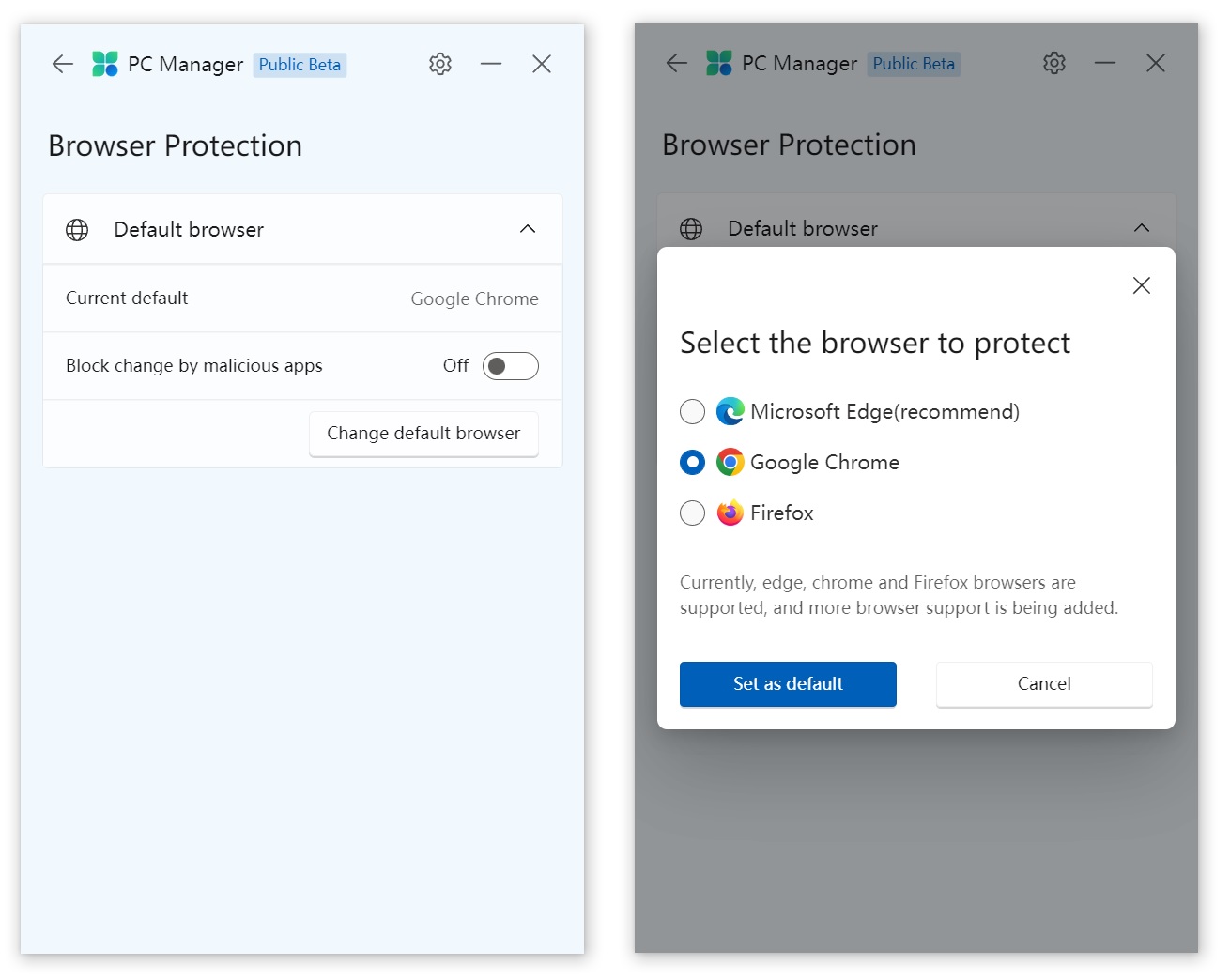 The security tab within the app also recommends Microsoft Edge over Google Chrome and other browsers.
Here's a list of features currently being tested by Microsoft:
Computer maintenance – clean up files, remove apps, etc with a single click. Remember CCleaner speed-up feature? The idea is similar, but it's very basic and it won't clean your registry.
Manage startup apps – Disable startup apps with a single click to boost performance and startup time.
Manage and view running processes, and take action using Task Manager.
Manage your storage – recent files, temporary files, etc.
Scan for viruses with Defender.
Check for updates using Windows Update (Yes, this app is basically a hub of shortcuts to existing features).
A recommendations section within the app will remind you to disable certain startup apps like the Realtek app.
As per Microsoft, this app can "clean up system debris, release occupied resources, and make your Windows as fast as new". It can manage large files, turn on Disk Sense, and free up your computer storage space.
It can also quickly detect computer abnormalities, clean up garbage, detect viruses, and solve system risks with one click, according to the company.
We don't know when the app will begin rolling out to the general public and it looks like it won't be bundled with Windows 11 version 22H2 as you can only download it manually.