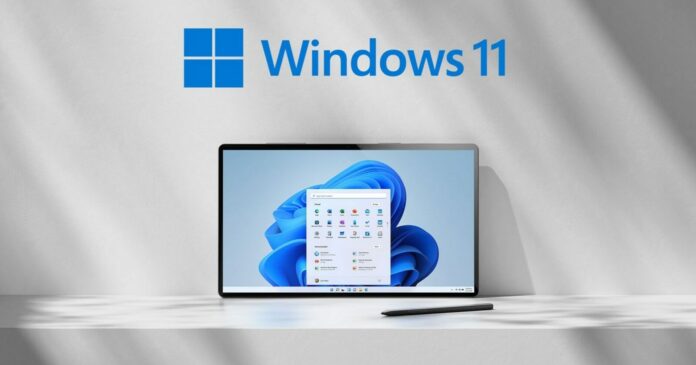 Windows 11 KB5017389 is the first optional preview update for version 22H2 and it's rolling out to the public with many improvements. The patch is rolling out via WU, but Microsoft has also published direct download links for Windows 11 KB5017389 offline installers on the Update Catalog.
KB5017389 is not a mandatory update for Windows 11 22H2 Update, but it's the first optional patch with a lot of bug fixes. This patch can be installed on Windows 11 version 22H2 only (version 21H2 or the original Windows 11 doesn't support updates released for version 22H2).
The update shows up as "2022-09 Cumulative Update Preview for Windows 11 Version 22H2 for x64-based Systems (KB5017389)" and it advances the system to Build 22621.608. To download and install it, simply click the download button under the optional updates section of Windows Update.
Once done, restart the system to finish applying the changes. This is a pretty big optional preview update and you'll need to reboot the system when asked. The installation could take longer than five minutes and only a single reboot is required to finish applying the changes.
As always, changes included in this patch will begin rolling out to the public with October 2022 Patch Tuesday cycle.
Download Links for Windows 11 KB5017389
Windows 11 KB5017389 Direct Download Links: 64-bit
The above link leads to the Microsoft Update Catalog which is the library of Windows Update offline installers. To get started, you can click on the 'Download' button next to the version of the OS installed on your machine and run the .msu files to begin the installation of the update.
Windows 11 KB5017389 (Build 22621.608) changelog
Windows 11 Build 22621.608 adds more dynamic Widget content to your taskbar with a feature called 'notification badging'. The notification badging reminds users when they have unread alerts in the widgets.
If you click on the badge, you will notice a banner at the top of the board, allowing you to learn more about the news item or update that triggered the notification badge.
Windows 11 Build 22621.608 also fixed an issue where the updates to the Microsoft Store would end abruptly. Another bug has been fixed where IE mode causes the tabs in a session to reload. Microsoft patched an issue where apps require installation if they were not signed by the Microsoft Store.
Here's a list of all bug fixes and improvements:
Microsoft has fixed an issue that creates a duplicate print queue. When this happens, the original print queue stops responding and the printer does not work.
Fixed an issue where MSHTML and ActiveX rules could be bypassed for Windows Defender Application Control.
Fixed an issue that affects the Miracast UI.
Fixed an issue where users could not dismiss the lock screen to view the credentials screen due to a bug where LogonUI.exe stops responding.
Fixed an issue where Dual SIM calling doesn't work. For example, if a SIM is not selected on the phone and a call is initiated via the device, Dual SIM functionality would not work.
Fixed an issue where FindNextFileNameW() function might leak memory.
Fixed an issue that affects robocopy.
Fixed an issue that causes Blue Screen of Death error OneDrive.
Fixed an issue that affects Roaming User Profiles. When this happens, some of your settings are not restored.
Fixed an issue that causes a memory leak when you mount a network drive.
Known issues
Is Microsoft aware of any known issues in Windows 11 22H2's first optional update? As of now, the company says it has not come across any reports highlighting critical problems in the operating system.
The official release notes simply state "Microsoft is not currently aware of any issues with this update".
However, we're seeing reports of failed installations. For example, one of the users noted that KB5017389 shows up as an update available in Windows Update "along with the 2022-09 cumulative update for .NET" and both updates fail.
"I updated to .601 and expected Windows Update to provide .607 but it does not get offered whatsoever. I ran DISM to check the component store. It shows no corruption. I ran sfc /scannow which also shows no corruption. I tried the mentioned reset script again," one of the affected users noted in the Feedback Hub.
If you run into installation issues, we recommend running .msu offline installer downloaded from Microsoft Update Catalog.