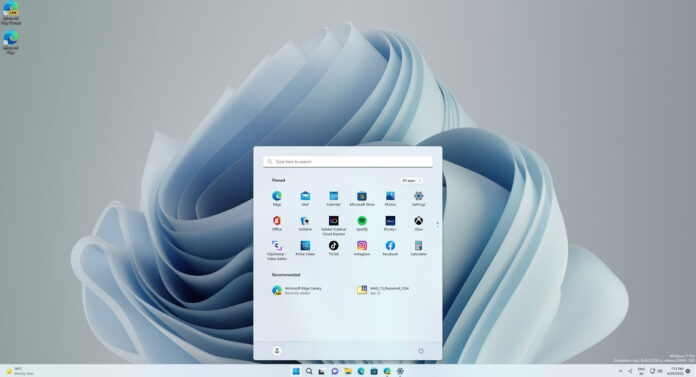 Windows 11 22H2 will most likely begin rolling out to consumers later this month in phases and Microsoft has now released KB5017390. This is the latest cumulative update for Windows 11 22H2 in the Beta and Release Preview Channel, and it comes with a couple of improvements.
Windows 11 KB5017390 isn't a big update and it doesn't add new features to the operating system. However, it seems to have removed one of the features that were added earlier this year – the ability to uninstall apps with inter-dependencies using Windows 11's new Settings app.
Microsoft previously said Windows 11 version 22H2 will let you remove apps with inter-dependencies (Steam and gaming apps running on Steam) directly using Settings. This feature has been removed and it's no longer possible to uninstall inter-dependencies apps or repair Win32 apps under Settings > Apps > Installed apps.
It's likely the feature will be reinstated at some point in future. Remember, you can still modify and uninstall Win32 apps without interdependencies. And apps can always be removed using Control Panel.
Windows 11 KB5017390
Microsoft says it fixed an issue where some users couldn't launch File Explorer as the explorer.exe would crash immediately. Users reported the issue with "launch folder windows in a separate process" not being able to launch File Explorer.
Another issue has been fixed where users couldn't tap or select buttons within the top part of File Explorer. This issue was reported when File Explorer was open full screen. A bug has been fixed where Windows 11's File Explorer's command bar wouldn't work. This means users were unable to click on items like copy, paste, and or even empty recycle bin.
Here's a list of all bug fixes:
Microsoft patched an issue that created a duplicate print queue.
Microsoft fixed an issue that affected Roaming User Profiles. When this happens, Windows couldn't restore certain settings when you sign in or sign out
Microsoft is aware of one known where clicking the network icon on the Lock screen does not work. This bug could crash the Windows lock screen and users are recommended to reboot when they run into these issues.
As mentioned at the outset, Microsoft is set to give a green signal to Windows 11 22H2 public rollout in the few days, which means the rollout is now expected to begin in the next few weeks.