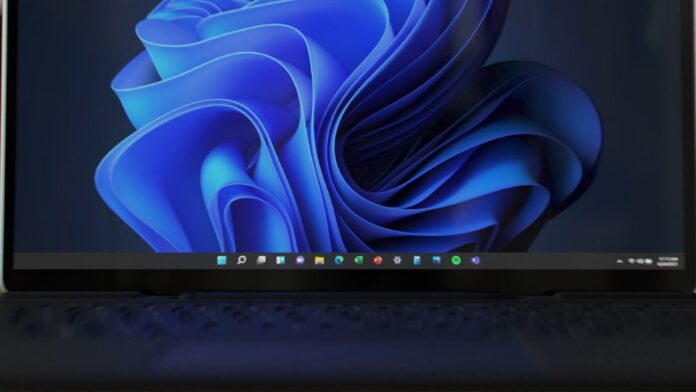 We've known for a while that rounded corners are now part of Microsoft's product design language. With Windows 11, Microsoft confirmed that rounded corners will be part of all upcoming major design overhauls that the company is actually planning for the operating system and other products.
Windows 11 features rounded corners pretty much everywhere. On the other hand, it's not a secret that there is still room for improvements, especially because design consistency remains a problem.
In Windows 11 Build 25174, which is available for download in the Dev Channel, users have spotted a mysterious new taskbar featuring rounded corners or edges. As you can see in the below screenshot, Microsoft appears to be testing a new taskbar with rounded corners on both edges.

This also seems to suggest that Microsoft may be planning to bring a floating taskbar to Windows 11 with the next revamp. By floating, we're referring to a small visible gap between the taskbar and the sides of the screenshot. Thanks to the rounded corners, it looks like the taskbar is floating on the desktop.

It is worth noting that references to a floating taskbar were also spotted last year.
The floating taskbar may be a bug
While the taskbar rounded corners design seems too perfect to be a glitch, there's a chance this is a bug. Big pinches of salt here, because even if the floating taskbar is something Microsoft is considering for Windows 11, it's highly likely that the design could change further down the line.
If this is not a bug, the company would continue focusing on this area in the upcoming preview releases of Windows 11 and more users will spot the feature. The rounded corners may be a nice touch and another step towards design consistency, but there are several taskbar issues that Microsoft should work on first.
For example, ungrouping of taskbar icons is still not possible. Likewise, Microsoft has confirmed it won't update the taskbar with the ability to change its location.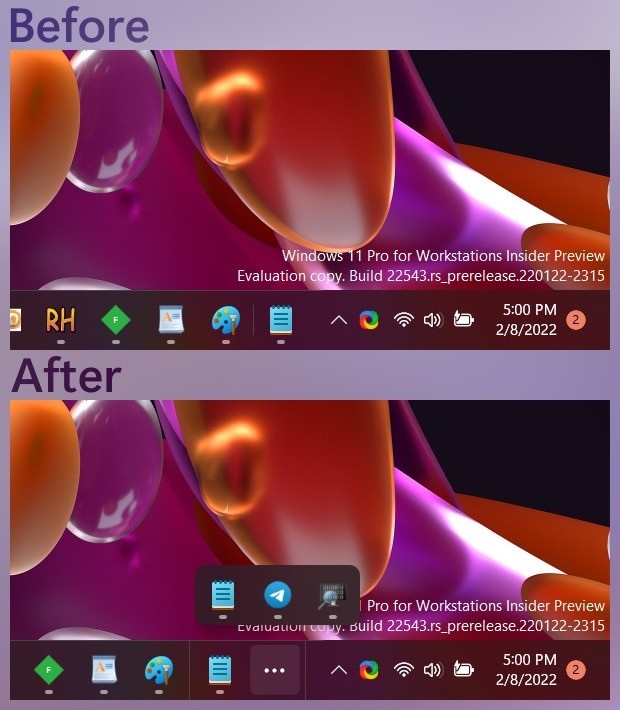 For now, Microsoft is working on a new taskbar overflow experience. As can be seen above, the new Windows 11 taskbar overflow menu lets you easily switch between open apps when space is constrained. It is particularly useful when your device resolution is low or you've too many apps on the taskbar.
It is worth mentioning that the taskbar overflow menu is still in its early days right now and it may not work properly for the time being.
Update: Microsoft's Brandon LeBlanc confirmed to us that this is merely a bug.